When Were You Last Tested for COVID-19?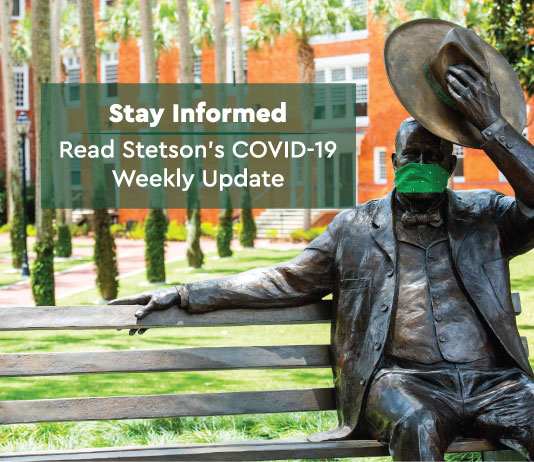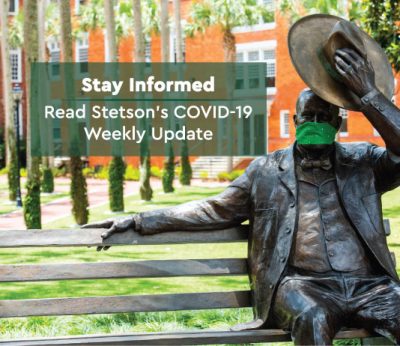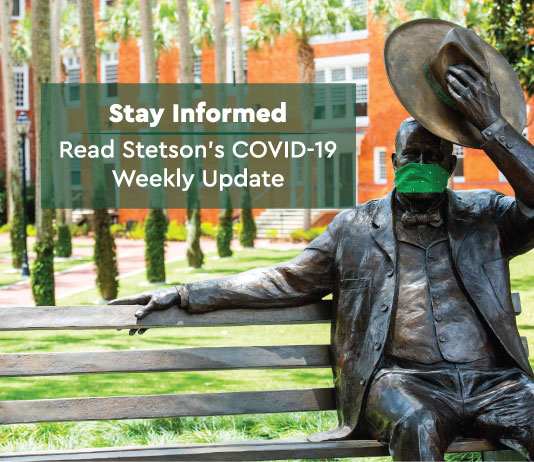 Safer Campus Task Force Updates
According to the Centers for Disease Control and Prevention, persons with asymptomatic and presymptomatic infection are significant contributors to community COVID-19 transmission. If you have not been tested recently, you may be unwittingly contributing to the silent spread of infection.
Stetson University highly encourages community members to undergo regular COVID-19 testing to control the spread of COVID-19 and safeguard the health of students, faculty and staff. It can take up to two weeks for a person to become infectious or develop symptoms after an exposure to COVID-19, though most people become contagious by day seven. Early identification of the virus allows Stetson to take swift action to support and isolate individuals and notify any contacts of potential exposure. Learn more about testing opportunities and resources at the COVID-19 Testing page. Testing is free for all students, staff and faculty. Make a personal plan to get tested regularly.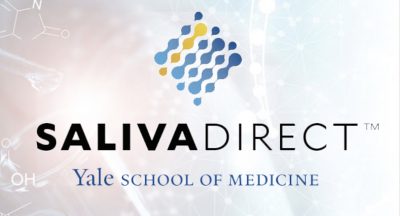 FREE COVID-19 Saliva Testing
Weekly SalivaDirect PCR-based COVID-19 testing is offered on campus and is free for students, faculty and staff with a Stetson ID. No insurance is required. Testing will be provided every Wednesday, 8:30 a.m.-3:30 p.m., in the Rinker Field House, Hollis Center. Registration closes at 5 p.m. on the Tuesday prior to testing dates. Walk-ins will not be permitted.
Upcoming COVID-19 testing dates and registration links:
Wednesday, Feb. 24 – Register (registration deadline Feb. 23 at 5 p.m.)
Wednesday, March 3 – Register (registration deadline March 2 at 5 p.m.)
With the exception of water, do not eat or drink for 30 minutes prior to your appointment. For more testing information and appointment dates through May 5, please visit the COVID-19 Testing page.
COVID-19 Vaccinations
Stetson is currently working on acquisition, planning and implementation of COVID-19 vaccination for our community. In the meantime, we strongly recommend that individuals who qualify to get vaccinated do so at their earliest opportunity. Residents 65 and older, health care professionals, residents and staff of long-term care facilities, and individuals who are deemed extremely vulnerable to COVID-19 can preregister for vaccine appointments and request to be notified when appointments are available in their area by visiting the DOH's new statewide vaccine website, myvaccine.fl.gov. For additional information, visit Safer Stetson's COVID-19 Vaccination page.
Latest COVID-19 On-Campus Asymptomatic Test Results
Feb. 10 – 210 PCR tests administered, 2 positive, 0.95% rate
Feb. 5 – 61 PCR and rapid antigen tests of student-athletes and Athletics staff, 0 positive, 0% rate
Feb. 4 – 122 PCR and rapid antigen tests of student-athletes and Athletics staff, 1 positive, 0.82% rate
Feb. 3 – 162 PCR tests of student-athletes and Athletics staff, 0 positive, 0% rate
Feb. 3 – 438 PCR tests administered, 4 positive, 0.91% rate
A full list of Stetson University's test results is available on our COVID-19 Tracking page.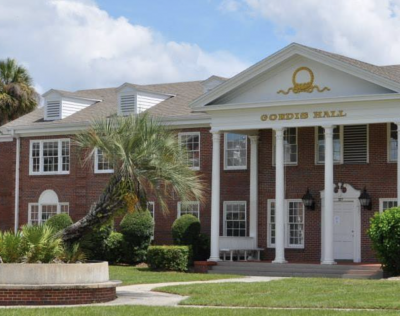 Upcoming Webinars
Residential Living & Learning Webinar: Housing Self-Selection for Continuing Students (Fall 2021 Plans – DeLand)
Wednesday, Feb. 17, 6-7 p.m.
Join Residential Living & Learning to learn more about housing self-selection for Fall 2021/Spring 2022. RL&L has announced Fall 2021 residence hall and apartment occupancy plans will have shared bedrooms across campus with almost a full capacity. The online Housing Self-Selection process is planned for late April and the priority application due date is March 1, 2021. The university's 3-year residency requirement will resume for the 2021-2022 academic year with standard exemption options available for students who want or need to live off-campus. Students seeking a special or ADA accommodation should submit the appropriate application in a timely manner. Be sure to visit our Facebook Housing Self-Selection Webinar Event Page to attend our live room-selection information webinar for continuing students!
Rolks Report Live Webinar: Safer Campus Task Force and Budget Discussion
Thursday, Feb. 25, 4:30-5:30 p.m. (new time)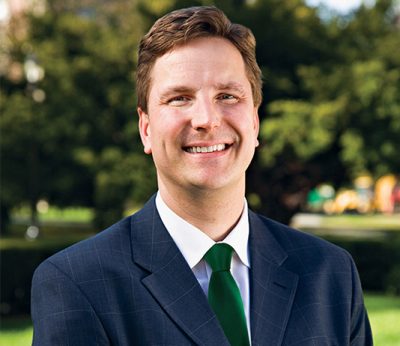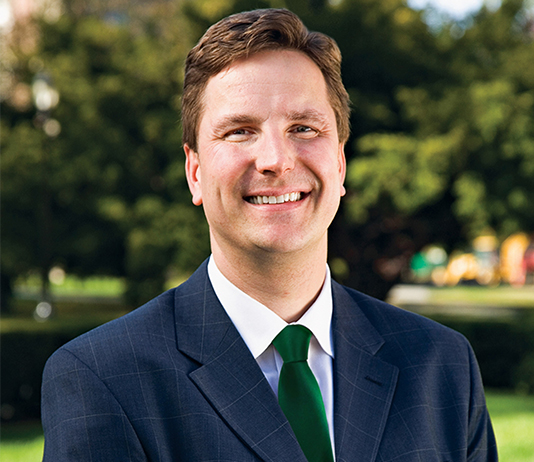 Join President Christopher F. Roellke, PhD, for Rolks Report Live, the president's webinar for the Stetson community. This webinar will include updates from the Safer Campus Task Force and a discussion on budget plans and changes following the Board of Trustees budget meeting on Feb. 18 and 19.
The panel will include:
Updates from the Safer Campus Task Force on changes since January and planning for spring.
Updates from CFO and EVP Bob Huth on discussions at the recent Board of Trustees meeting and plans for university budgeting this spring and next academic year.
Introduction of Stetson's new Associate Vice President for Budget and Financial Planning Jeremy DiGorio, who is joining Stetson from Rollins College.
Please register for the webinar. You'll receive confirmation and a link.
Questions for the panel? Submit them through this form.