DeLand Campus Moves to Tier 2.5; Students Eligible for COVID-19 Vaccine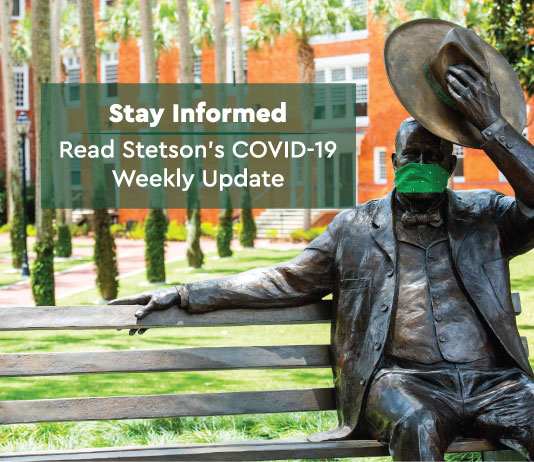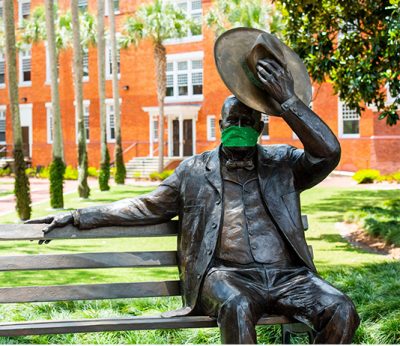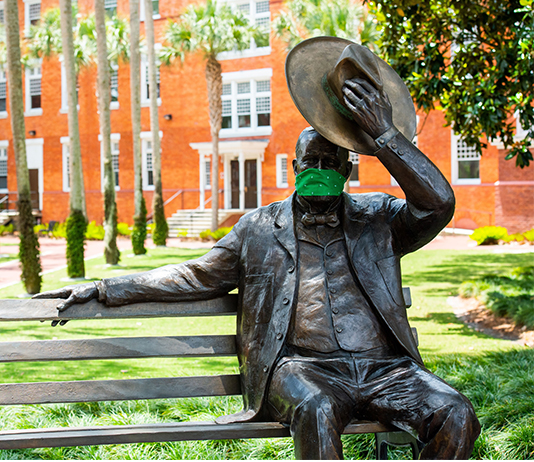 Safer Campus Task Force Updates
Stetson Moves to Tier 2.5
In our ongoing consideration of community physical and emotional health, Stetson University has determined the DeLand campus will move to Tier 2.5. This change will go into effect Friday, April 9. The move allows for greater freedom and is supported by a number of factors, including COVID-19 trends and campus data. Stetson's tier change recognizes our campus community's continued diligence and positive gains in the fight against COVID-19. As more of our community becomes vaccinated, Stetson continues to review and revise our health and safety protocols to ensure a balanced approach that maximizes individual liberty, while protecting our campus family.
Tier 2.5 changes include:
Wellness and Recreation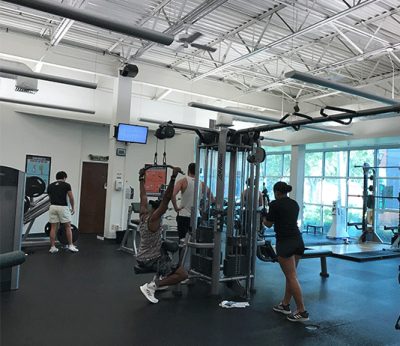 Recreation Services will continue restricted hours and occupancy limits in its facilities but will allow participants to flow in and out of different facility rooms, including the cardio room, weight room, studios, classroom and lounge. The field house will remain closed for open recreation. Student employees will monitor maximum capacity limits for smaller spaces (i.e., cardio room, lounge, studios). All cleaning protocols remain the same.
Hollis Center – Students, faculty and staff can make reservations up to 24 hours in advance for a one-hour timeslot. Each reservation timeslot will have 30 available spots for participants to utilize any open facility space during the reserved hour. The weight room, cardio room, aerobic studios and classroom will be available for use. Maximum capacities will be enforced for smaller spaces.
Group Exercise – There are a variety of classes with both virtual and face-to-face options. View the schedule and register for a group exercise class on the Wellness and Recreation Departmental App (Stetson W&R).
Intramural Sports – Join the fun by participating in softball, flag football, battleship or one of our many other Intramural Sports this semester. For more information, email Travis Potter at

[email protected]

.
Residential Living
Occupancy limits for large laundry rooms increase from 1 to 3 people at a time based on size (Emily, Uhall, Chaudoin, UVA, Carson/Hollis, Nemec). All other laundry rooms remain 1 person at a time.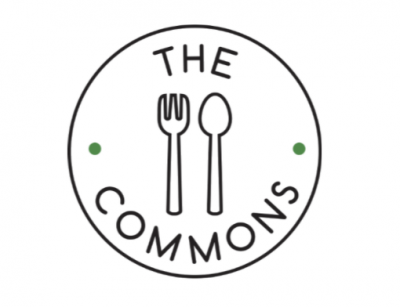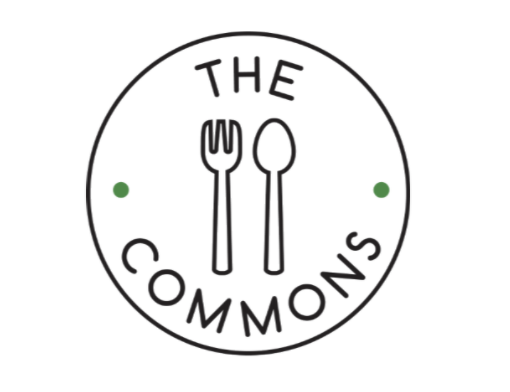 Dining:
Open Commons to employees for dine-in.
University Vehicles and Golf Carts
Increase from one rider to two riders per row in vehicles; continue to provide disinfectant wipes to drivers to wipe down high-touch points after each use and require face coverings for all occupants.
Campus Visitation-DeLand
Tour numbers increase from 18 total guests at 10 a.m. and 2 p.m. sessions to 30 total guests for each tour session. Presentation room doors will open to accommodate the additional capacity.
Tour group sizes increase from the capped sessions limited to two groups of nine total people each and one tour guide for each group, to larger groups of 15 total people each and one tour guide or ambassador. Groups continue to alternate outside and inside.
With only a few weeks left in the spring term, please remain vigilant. Keep in mind that additional movement up and down in the tiers is always possible based on trends and results. For more information on Stetson's five-phased approach, review our tiers document.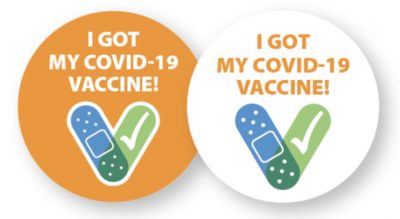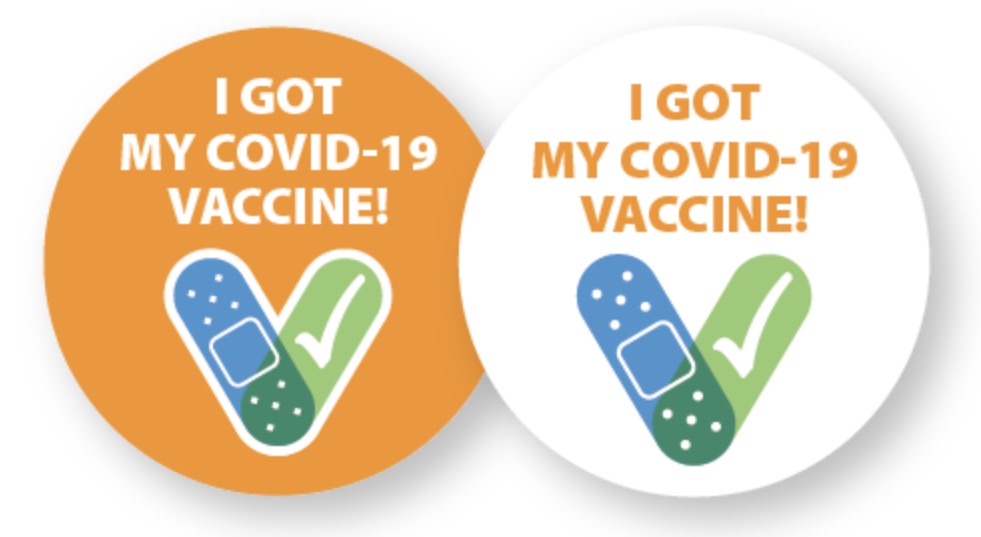 COVID-19 Vaccination Updates
Floridians age 18 and older are now eligible to get vaccinated at any vaccination site in the state. Floridians age 16 and older are able to receive the Pfizer vaccine in accordance with federal and state guidance based on availability.
Please visit myvaccine.fl.gov to schedule an appointment or to register, so you can be notified when it is your turn and an appointment is available. You can also call 866-201-7314 and leave a message for a call back with an appointment. For more vaccine information or to locate your nearest vaccination site, visit the Florida Health website.
Vaccines are free at all locations, and these changes apply to all vaccination sites in the state. Supplies are limited and appointments may be required.
Where can I get a COVID-19 vaccination?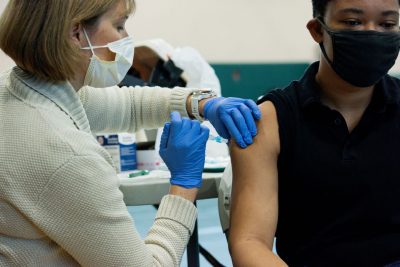 Family Health Source is offering immunizations in DeLand at their South Woodland Boulevard location. Educators regardless of age will be given priority for vaccine appointments. 
Volusia County vaccination information can be found at volusia.org. 
Seminole County's fixed vaccine distribution site is located at the former Sears store at the Oviedo Mall. Visit PrepareSeminole.org for details. 
The Federal Vaccination site at Valencia College West Campus is walk-ups only (no appointments). The FEMA site operates 7 days a week, 7 a.m.-7 p.m. They are now only offering the Johnson & Johnson vaccine. For more information, visit the Orange County Vaccination Sites website.  
Publix pharmacies are participating in the Federal Retail Pharmacy Program and scheduling appointments through a Publix vaccination website. Florida has expanded COVID-19 vaccine access to 490 new retail pharmacy locations across 52 counties, including Walmart, CVS, Sam's Club and Winn Dixie.  
Already received your vaccination?
Please submit your vaccination record using this form. This data is a vital component of our decision-making process and helps to safeguard our community. For more vaccination information, visit Safer Stetson's COVID-19 Vaccination webpage.
Share Your Vaccination Photos, #HealthyHatters!
Be sure to show your support by tagging Stetson on Instagram or Twitter in your #HealthyHatter vaccination selfie to be featured in our Vaccination Campaign. You can also send your photo to [email protected]. Photos showing vaccination cards will not be used as these images may inadvertently contain personal information. Stay tuned this week to see your Stetson social media debut when we share submitted photos! View Stetson's real-time statistical data indicating the number of our population who are vaccinated at our COVID-19 Tracking webpage.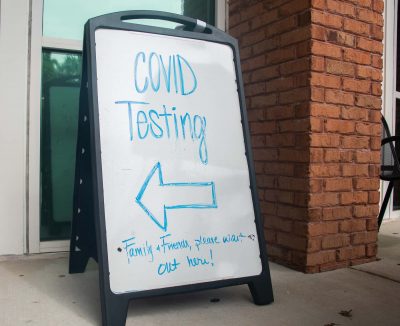 FREE COVID-19 Saliva Testing
Weekly SalivaDirect PCR-based COVID-19 testing is offered on campus and is free for students, faculty and staff with a Stetson ID. No insurance is required. Testing will be provided every Wednesday,  8:30 a.m.-3:30 p.m., in the Rinker Field House, Hollis Center. Registration closes at  noon  on the Tuesday prior to testing dates.  Walk-ins will not be permitted.
Upcoming COVID-19 testing dates and registration links:
Wednesday, April 14 – Register (registration deadline April 13 at 12 p.m.)
Wednesday, April 21 – Register (registration deadline April 20 at 12 p.m.)
With the exception of water, do not eat or drink for 30 minutes prior to your appointment.  For more testing information and appointment dates through May 5, please visit the COVID-19 Testing webpage.
Latest COVID-19 On-Campus Asymptomatic Test Results
April 1 – 56 PCR and rapid antigen tests of student-athletes and Athletics staff, 1 positive, 0.47% rate
March 31 – 214 PCR tests of student-athletes and Athletics staff, 1 positive, 0.47% rate
March 31 – 382 PCR tests administered, 0 positive, 0% rate
March 30 – 123 PCR tests of student-athletes and Athletics staff, 0 positive, 0% rate
A full list of Stetson University's test results is available on our COVID-19 Tracking webpage.
Upcoming Webinar
Rolks Report Live: Campus Climate Webinar, Spring 2021 Update
Thursday, April 15, 4:30-5:30 p.m.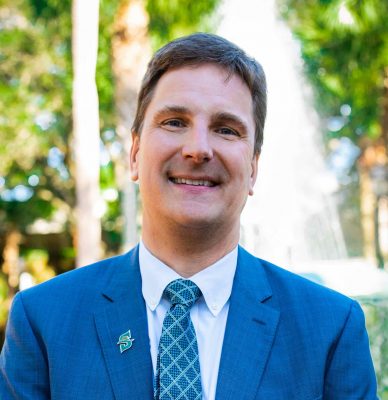 Join President Christopher F. Roellke, PhD, for a Campus Climate report update on progress and work to date and plans for moving the university forward in Fall 2021. The webinar will include progress reports and discussions with the co-chairs of the three working groups: Stetson Culture, Inclusive and Transparent Communication, and the Relationship between Stetson and DeLand. The webinar will include updates from the president on the President's Diversity, Equity and Inclusion Advisory Group and progress on the President's Cabinet commitments. Cultural credit will be available.
Have questions? Get answers by submitting your question prior to the webinar and it will be sent to the panelists to answer. Submitted questions will be answered during the webinar either by the panelists or through a direct response. Similar questions are consolidated.  
Registration for Rolks Report Live: Campus Climate Webinar on Thursday, April 15, 4:30-5:30 p.m., is now open.
Panelists:
Stetson Culture Co-Chairs:
Sven Smith, associate professor of sociology
Carmen Johnson, director of Diversity Initiatives and Recruitment, College of Law
Relationship between Stetson and DeLand Co-Chairs:
Savannah-Jane Griffin, executive director of Community Engagement and Inclusive Excellence
Bud Hanson, assistant professor of practice and executive director of Professional and Corporate Education
Inclusive and Transparent Communication Co-Chairs:
Andy Dehnart, visiting assistant professor of communications and media studies
Lisa Diliberto, director of Communications and Marketing, College of Law