MFA Alumnus Wins Prestigious Whiting Award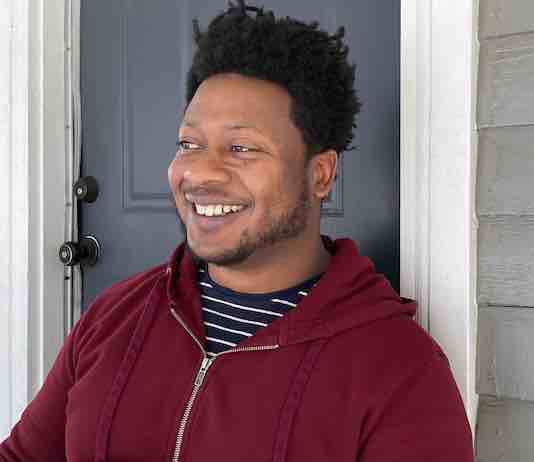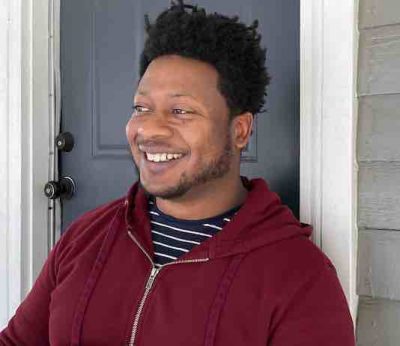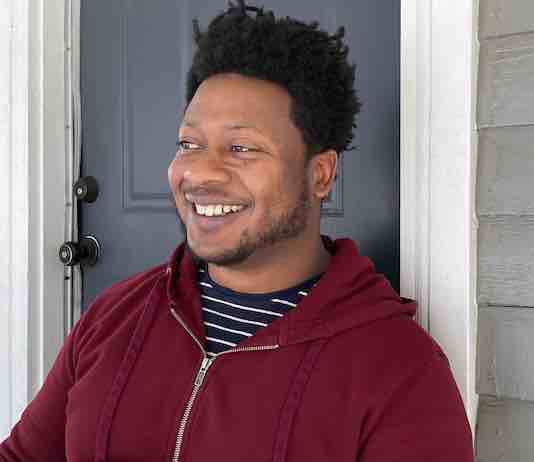 Steven Dunn already was an accomplished author before enrolling in Stetson's MFA of the Americas program to pursue a Master of Fine Arts.
In 2016, Dunn, a native of West Virginia, penned "Potted Meat," a novel set in a decaying town in that state. The story follows a young boy into adolescence as he struggles with abusive parents, poverty, alcohol addiction and racial tensions. The book was adapted into a short film, "The Usual Route," which was played at the Los Angeles International Film Festival and the Houston International Film Festival, among others.
Two years later, he produced "water & power," a novel that plunges into military culture and engages with perceptions of heroism and terrorism. "water & power" is described as a collage of voices, documents and critical explorations that disrupt the usual frequency channels of military narratives.
Further, Dunn had the experience of 10 years in the Navy, leaving the service at age 28, and he earned a bachelor's degree from the University of Denver (2010-2014). Plus, he had spent some time in a another MFA program elsewhere.
Something, though, still was missing from his arsenal as a writer. And in 2018 he found it at Stetson.
"I loved it," Dunn said about Stetson, pointing the MFA program's flexibility and interdisciplinary nature. "It was what I needed at the time; I needed to see things differently."
Living in Denver, Dunn attended Stetson's MFA residency abroad in Argentina during summer 2019, followed by a winter 2020 residency at the Atlantic Center for the Arts in New Smyrna Beach, not far from Stetson. He was a Sullivan Scholar, benefitting from Sullivan Writing Scholarship Program, which enables academically qualified students with strong writing skills to attend Stetson.
Quite apparently, those efforts proved worthwhile. As least partly by virtue of that training, in April Dunn received a $50,000 Whiting Award, the nation's largest literary award for emerging writers.
The Whiting Awards, given to 10 writers annually, are "based on early accomplishment and the promise of great work to come." The awards, in fact, have become such a reliable prognosticator of future literary greatness that Vanity Fair has labeled them the "crystal ball of the literary world."
Not coincidentally, past Whiting Award winners swept the 2020 Pulitzer Prizes in literature, while other recent award winners have attracted critical acclaim.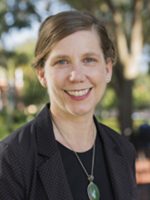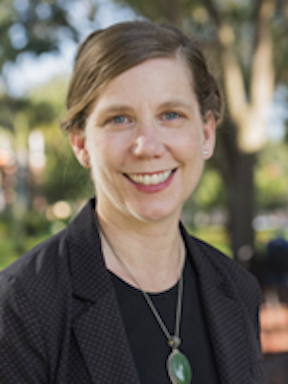 "Steven is a brilliant and generous thinker and writer," commented Teresa Carmody, PhD, assistant professor of English and the Nell Ray Carlton Endowed Chair of English, as well as director of Stetson's MFA program.
Carmody and Dunn had first crossed paths at the University of Denver when she was in graduate school and he was an undergraduate. They remained in touch. Also, Dunn previously had met Terri Witek, PhD, professor of English and holder of Stetson's Sullivan Chair in Creative Writing, at a writing conference.
"While many writers will say that books are not written alone, Steven demonstrates this truth through his presence and collaborations, which move across and past disciplines, generations and artistic gatekeepers," Carmody continued. "So, he's working with other writers, musicians, filmmakers, visual artists, childhood friends, family members and co-workers, expanding the very notion of 'literature.' Because as Steven shows us, writing is also slang, cuss words, code and beats. He's as equally generous in the classroom as a student and as a teacher. I think I can speak for all the program faculty when I say we've learned so much from Steven, and what a blessing to have him as part of the MFA community."
Dunn, who often goes as aka Pot Hole ("cuz he's deep in these streets"), likely would be flattered by those words. Yet, he doesn't seem to take himself too seriously — only his work, which now also includes teaching in MFA programs at Regis University and Cornell College.
His creative drive, he noted, comes from "community," as illustrated in "Potted Meat."
"I looked at how people told stories in my community, just growing up hearing stories and wanting to write about Black people in West Virginia, because we're often left out of the conversation, the Appalachian conversation," said Dunn, who grew up in Kimball, a town of approximately 200 residents. "People don't believe Black people live in West Virginia. So, I wanted to put it out there in the voices of my community.
"Blackness and joy are my main interests. And my genre is mostly fiction."
Dunn certainly is proud and appreciative of his Whiting Award, with the belief that "it has raised my profile."
At the same time, he insists there is much work to do. His current writing centers around the American rapper, songwriter and entrepreneur Nas. It's a characteristic effort — a collaboration with input from childhood friends and friends from his Navy days.
Mostly, as Dunn already has demonstrated, expect the messages to be fictional, perhaps, but also award-winning and very real.
-Michael Candelaria

MFA Student Receives International Praise
Stetson's MFA of the Americas also has another current award winner.
Dona Mayoora, studying Poetry in the Expanded Field, recently received the WTPLive Literary Award for her poetry collection titled "Neela Moonga (Blue Owl)."
Mayoora is a bilingual, visual and experimental poet, and artist born in Kerala, India. She now resides in Connecticut. The work is Mayoora's second poetry collection (68 Malayalam poems), published in late 2019. A second edition was published in early 2020.
WTPlive, a literary magazine based in Chennai, India, annually presents literary awards in the categories of novel, poetry, short story and literary criticism. A panel of writers and critics nominated a list of authors and their works, with Mayoora eventually winning her award.
Mayoora, a Sullivan Scholar as part of Stetson's Sullivan Writing Scholarship Program, was particularly pleased with being recognized by peers.
"That means a lot to me because I've been away from Kerala, living in the USA, and I became a citizen here. And getting accepted in Malayalam writing is not that easy," Mayoora commented. "So, in that way, this has given me inspiration and confidence to write more, and to write more in Malayalam language."
In addition, Mayoora has founded a major poetic digital platform in Kerala, India — as just one example of her hope to broaden artistic boundaries across the world. Even in 2021, she noted, an Indian woman writing poetry is sometimes slighted, and it even created controversy in her own home growing up. Decades ago, as a college student in India, she began to write more freely.
Now, there is global praise.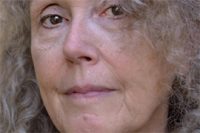 Mayoora has created calligraphy story series, which are graphic narratives without text. And her visual poems have been part of group exhibitions in Italy, Spain, Portugal, Poland, Canada and the United States. Awards for her Malayalam poetry date back to 2011.
Terri Witek, PhD, poet, English professor and holder of Stetson's Sullivan Chair in Creative Writing, described Mayoora as "wonderful."
"As a bilingual text and visual poet, translator and activist, she has a wildly deserved international following," Witek said. "I especially admire how she has brought hundreds of women in Kerala, India, together to build a fresh poetry scene. And her work has such range and beauty. How can we be surprised that she's won this major new award?
"As her lucky teachers, Cyriaco Lopes [affiliate faculty member] and I urge you to keep an eye out for Dona's  gorgeous new performance work. We are thrilled she is with us as a Sullivan Scholar in the MFA of the Americas!"
-Michael Candelaria