Juneteenth and the Ongoing Fight for Civil Rights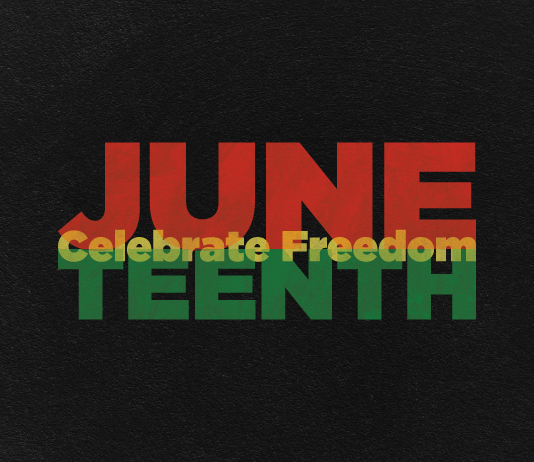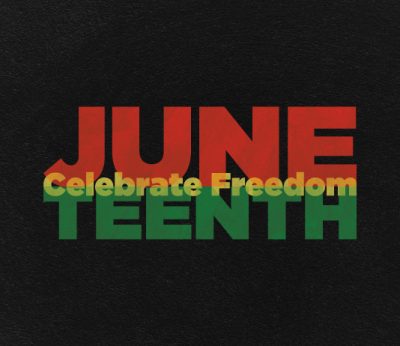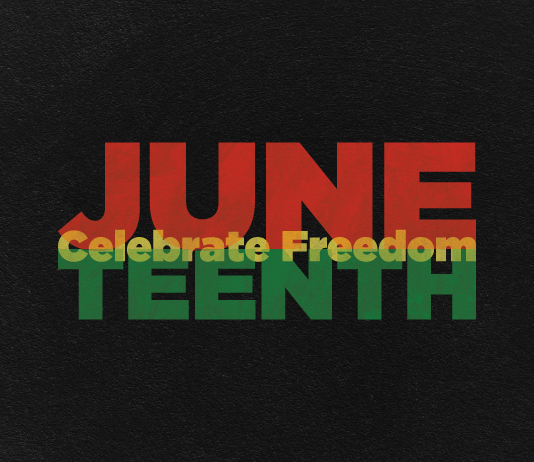 For student Waverly Mayo, Juneteenth is Liberation Day for her ancestors. But these days, it's also about a revolution.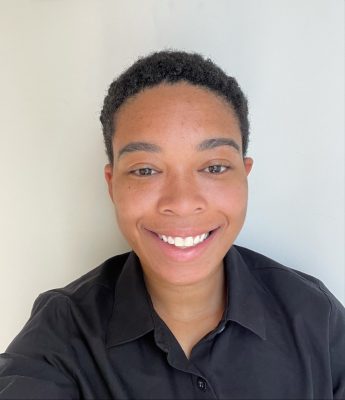 Her generation started a civil rights movement to advocate for change following the murder of George Floyd, and the killing of Breonna Taylor and others.
"Just the whole domino effect of racism in America just escalated to a whole other level that it really was like a firestorm," said Mayo, a rising junior and member of the Black Student Association.
"Now it's a revolution. I think of it as we take a holiday of celebration of liberation of our ancestors. But if we bring that to today's world, we are Juneteenth every day, Black Lives Matter, every single aspect of us trying to gain awareness of our lives, and not just wanting equality, but equity," she said.
Juneteenth has long been celebrated within the African American community on June 19. But "this monumental event" is largely unknown to most Americans, according to the Smithsonian National Museum of African American History & Culture in Washington, D.C.
President Lincoln's Emancipation Proclamation freed enslaved people in the Confederate States on Jan. 1, 1863. But that didn't help enslaved people in areas under Confederate control. In the westernmost Confederate state of Texas, more than 250,000 enslaved Blacks finally gained their freedom on June 19, 1865, when Union troops arrived in Galveston Bay and announced they were free, according to the museum's "Historical Legacy of Juneteenth."
The Black Student Association plans to share information on its social media channels this week about the history of Juneteenth, how it was celebrated and local festivities.
Stetson's Office of Diversity and Inclusion will participate and table at the "Unity in the Community Juneteenth Celebration" on Saturday, June 19, from 10 a.m. to 5 p.m. in Earl Brown Park, 750 S. Alabama Ave., DeLand. The event will feature food, vendors and entertainment. ODI staff also will give out Stetson stickers and keychains to encourage local students to consider applying to the university.
The two-day event will continue Sunday, June 20, in Artisan Alley, 110 Artisan Alley, DeLand, from 10 a.m. to 5 p.m.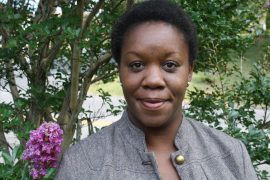 Joanne Harris-Duff, director of Diversity and Inclusion, said she hopes to host a Juneteenth event on campus starting next June, even with most undergraduate students away for the summer. The office recently formed a multicultural support organization for graduate students, called IMPACT (Intellectuals Methodically Pursuing Academic Consciousness Together), which could co-sponsor the event and help educate people about issues in the Black community.
"With our current cultural climate, I remind people that we are in a Civil Rights Movement and it is one that ODI has worked very hard to make sure people know and have the history behind it and understand," she said.
 Intersectionality 
This year for Juneteenth, Harris-Duff also will focus on the intersectionality of being African American and a member of the LGBTQIA+ community. There is a misconception, she said, that the Black Lives Matter movement does not include the LGBTQIA+ community, even though the movement's founders specifically designed it to support all Black people.
Blacks in the LGBTQIA+ community can face even more discrimination and challenges as a member of two marginalized communities. One of the female founders of the BLM movement, Patrisse Cullors, has shared her journey of coming out and marrying her partner.
Added Harris-Duff, "It is hard enough to be Black in this country. But to be part of the LGBTQIA+ community also, that is in itself so difficult. So many times, people within the African diaspora have a more difficult time coming out to their family. I know I did."
At age 21, when she was in college, Harris-Duff came out to her parents.
"My Mom and Dad were like, 'Oh, you already have one strike against you.' That's their words, and now on top of this," recalled Harris-Duff, who is married to wife Jessica with two children. "They're like, never change who you are. We don't want you to live a lie.
"But I'll never forget, my Dad looked at me and said, 'Number one, you have to live carefully.' He said you always have to know your worth and advocate for yourself and he told me, it's going to be lifelong advocacy in supporting yourself, ensuring that people not only respect you, but you deserve kindness," she said.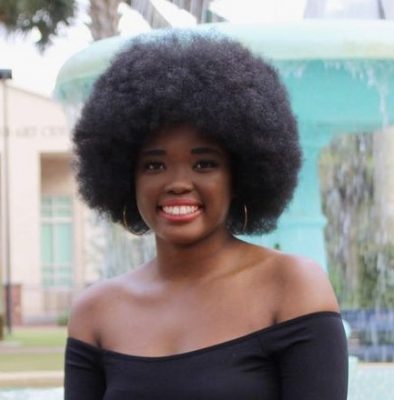 Black Student Association President Melissa Ndiaye said the group has adopted values and goals that make clear all members of the Stetson community are invited and welcome at its events and meetings.
BSA hosts Education Days and devoted one to learning about Blacks in the LGBTQIA+ community, she said. Members were shocked to learn about the elevated risk of suicide for gay black youth. One national survey found "among LGBTQ respondents, 12% of white youth attempted suicide compared to … 21% of Black youth."
"It's just a taboo thing when it comes to the Black community," said Ndiaye '22, a psychology major from Jacksonville. "Luckily, I got stuck with a mom who is open-minded and open-hearted. She said, 'I still love you no matter what. It doesn't matter.'
"Hopefully, that's not something that is taboo 15, 20 years down the road or 10 years down the road, even," she continued, adding that BSA will share information for Pride Month on its social media channels. "I'm very optimistic when it comes to this new generation because this new generation definitely likes to do change."
Mayo, the BSA member, said she was surprised to find such an accepting environment in the group, and she has seen the same reaction from other newcomers, such as trans black youth. They were nervous at first, but their eyes lit up when they realized it was a safe space.
"And that's what I feel, especially with these multiracial groups at Stetson, is that they're very open arms and that it is a safe space for you to just be who you are," said Mayo, a psychology major and member of Army ROTC from Fernandina Beach. "It's given me a new sense of self and acceptance for myself. … I see people who look like me that are LGBTQ as well.
"I found a family in BSA and in Stetson in the sense that I've never felt before. And so, I'm very thankful and very grateful for that," she said.
-Cory Lancaster