Stetson University in the News, June 18-24, 2021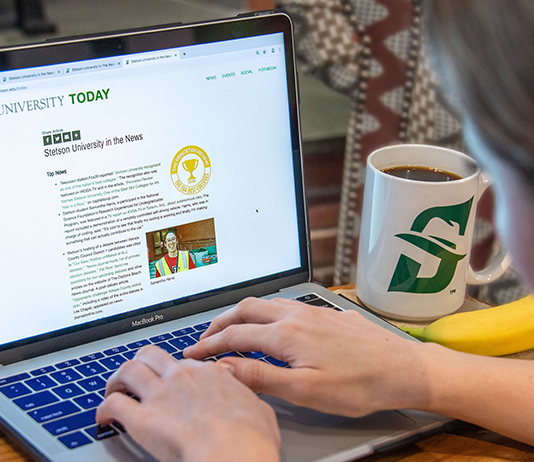 Top Stories:
• Stetson President Christopher F. Roellke, PhD; President Emerita Wendy Libby, PhD; Elizabeth Skomp, PhD, dean of the College of Arts and Sciences; longtime Trustees and supporters Cici and Hyatt Brown; and student Gianna Meoli were quoted in the June 16 story, "Cici and Hyatt Brown Hall for Health and Innovation breaks ground at Stetson University," in the Ormond Beach Observer. The story also appeared in the Hometown News.
• Chris de Bodisco, PhD, assistant professor of Economics, was quoted in the June 17 article, "Colonial Pipeline under fire for 16,000 shuttered gas stations,"on scbiznews.com and GSA Business Report. Following a ransomware attack on the pipeline, "Demand spiked up, and people heard about a possible shortage and maybe some overreaction and some misinformation kind of drove some of that," de Bodisco said. "Demand spiked up as much as 30% in some areas. And that definitely depleted supplies of depleted inventories and, in fact, created shortages in areas that weren't even served by Colonial."
• Rajni Shankar-Brown, PhD, professor and Jessie Ball duPont Endowed Chair of Social Justice Education, was interviewed June 23 for a "deep dive" segment on the housing crisis by Spectrum News 13. The segment also talked about the upcoming Poverty and Homelessness Virtual Conference, set for July 10.
• Chris Ferguson, PhD, professor of Psychology, wrote the opinion piece, "What's wrong with critical race theory and its cousins," in the June 22 New York Daily News.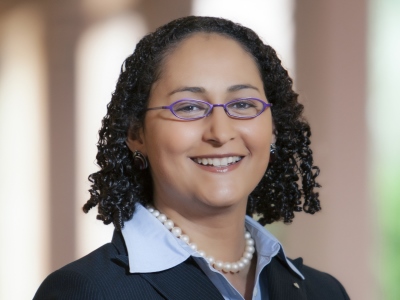 • Law Professor Ciara Torres-Spelliscy wrote a June 23 analysis for Talking Points Memo titled, "What A Profane Cheerleader's Case Could Mean For Jan. 6 Insurrectionists."
• Chris Ferguson, professor of Psychology, and Stetson alumni Anastasiia Gryshyna, Jung Soo Kim, Emma Knowles, Zainab Nadeem, Izabela Cardozo, Carolin Esser, Victoria Trebbi and Emily Willis were cited in the June 17 story, "Do video games influence violent behavior? New study offers some answers," on gamefragger.com. That story in turn cited their research paper, "Video Games, Frustration, Violence and Virtual Reality: Two Studies," published in the British Journal of Social Psychology.
• The new St. Petersburg Consortium for Racial Justice, which includes Stetson Law, was featured in the Tampa Bay Business Journal on June 22.
Other News: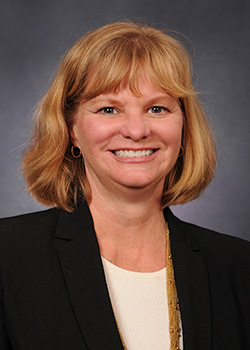 • Valrie Chambers, PhD, associate professor of Accounting, was featured in "Ask the Experts: Debt Consolidation Loans" on wallethub.com.
• Student Hana Anderson was quoted in the June 17 article, "Feacher's vision for city," in the Daytona Times.
• Adjunct Law Professor Marshall Kapp was recently honored as the Panhandle Council Ombudsman of the Year for his volunteer work with residents of nursing homes and other long-term care settings, according to the Tallahassee Democrat.
• Catherine Kelly, program manager of Stetson's Disruptive Leadership program, was quoted in the June 15 article, "Elev8 Consulting Group CEO Angela Delmedico Joins Stetson University Disruptive Leadership Advisory Board," on Chron.com, the Arizona Republic, Pittsburgh Post-Gazette, Stamford Advocate and dozens of other outlets.
• Law Professor Rebecca C. Morgan wrote the following blogs for the Elder Law Prof Blog:
June 17: "New Elder Justice Resource Guide"
June 18: "Using Digital Skills for Advocacy With State Legislators"
June 21: "Debt and Elders: GAO Report"
June 22: "One Family's Caregiving Experience"
• Law Professor Alicia Jackson was mentioned on the Free Continuing Legal Education blog for her recent participation in the June 23 "Managing Up: A Primer on Interfacing with Young Attorneys" webinar from the Florida Bar Solo & Small Firm section.
• Law Professor Ciara Torres-Spelliscy was mentioned on the Election Law Blog as one of the blog's regular guest contributors.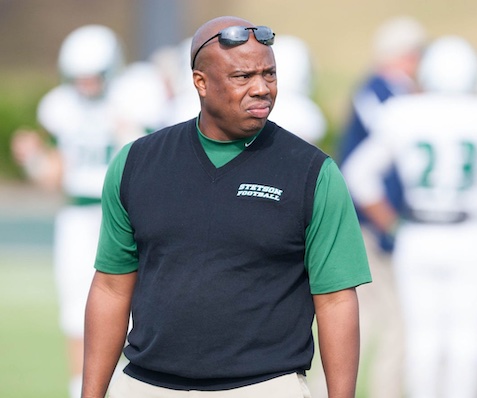 • The retirement of softball head coach Frank Griffin and the hiring of new football head coach Brian Young were cited in the June 22 West Volusia Beacon.
Alumni News:
• Alumna, educator and motivational speaker Primrose Cameron wrote the June 17 West Volusia Beacon article, "Cameron's Chronicles: West Volusia celebrates Juneteenth with three events." The article cited Patrick Coggins, PhD, JD, professor of Education.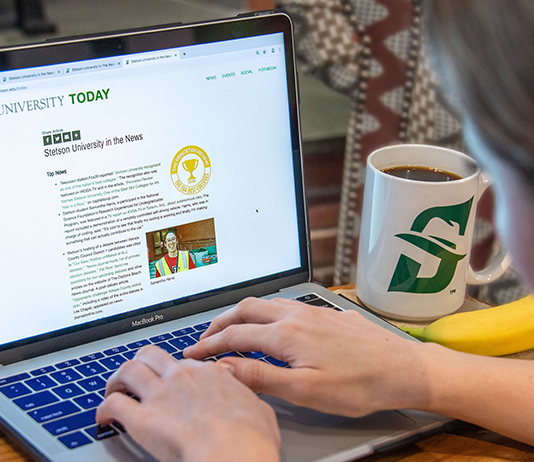 • Alumna Lisa Wilson was interviewed for the June 23 article, "Lisa Wilson of Epitome Risk: 'Listen to your own instincts and check in with yourself often',"on thriveglobal.com.
• Alumnus Andrew "Drew" Christopher, professor of psychological science at Albion College, was cited in the June 23 article, "CUR Social Sciences Division Announces Mentoring Awardee, Undergraduate Presentation Awardees," on newswise.com and sciencenewsnet.in. Christopher was cited for winning the award for Excellence in Mentoring Undergraduate Research in the Social Sciences by the Social Sciences Division of the Council on Undergraduate Research.
• Alumnus Bill Millard was profiled in the June 24 article, "Songfest for Vets," on unratedmag.com.
• Stetson Law alumnus and construction litigator Tyler J. Derr has joined the firm Carlton Fields, according to a June 22 article on tampabaynewswire.com.