Acclaimed novelist and alumnus Steven Dunn to give Sullivan Writers talk Oct. 6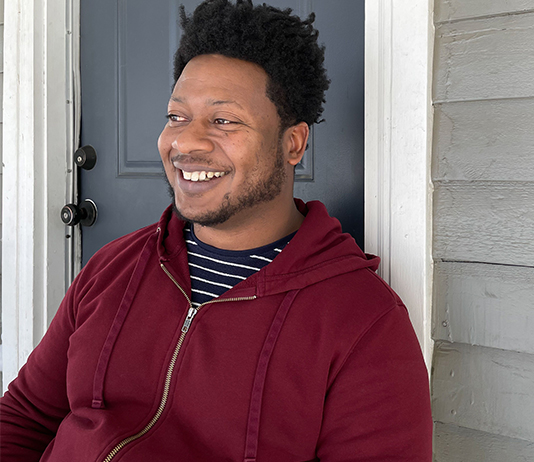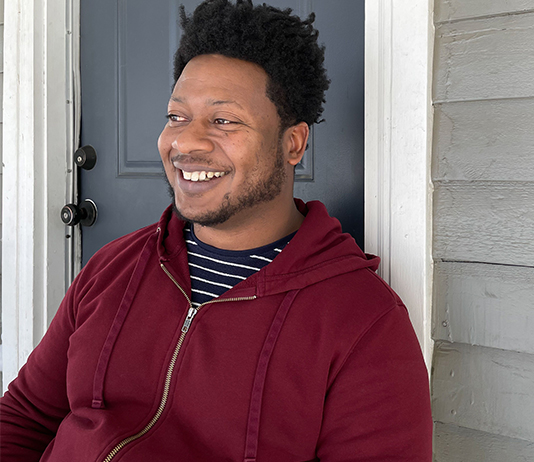 From the time of the Egyptians crafting their hieroglyphics, to fretful high school English lit teachers and exalted Nobel laureates, the literary-minded have pondered the question: Can creative writing be taught?
Acclaimed novelist and Whiting Award winner Steven Dunn, an alumnus of Stetson's MFA of the Americas creative writing program and a recipient of the university's Sullivan Writing Scholarship, will present his insights on writing during a virtual reading and Q&A at 7 p.m. Wednesday, Oct. 6, as part of the Sullivan Writers Series.
Preregistration is required for the Zoom talk, which is open to the public. Cultural Credit is available. The event is being presented by the Sullivan Creative Writing Program, MFA of the Americas and the Stetson-based Burrow Press.
As cliché as that question may be, "It's a great question actually," says Dunn, whose 2016 novel "Potted Meat" and 2018 novel "water & power" led him to be named one of this year's 10 recipients of the Whiting Awards, given annually to writers "based on early accomplishment and the promise of great work to come."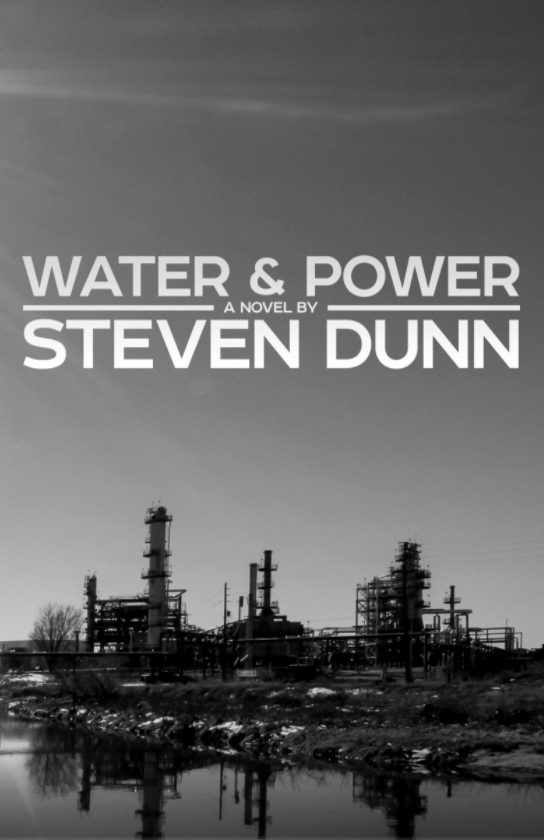 Dunn, a West Virginia native and Denver resident, attended MFA of the Americas, Stetson's low-residency graduate creative writing program, from 2018-2020. Currently, he teaches in the MFA programs at Regis University in Denver and Cornell College in Mount Vernon, Iowa.
"I think it's a question we should always ask ourselves as professors," Dunn says. "I always say that I don't think the soul of writing can be taught, but I think certain techniques can be taught to make the stuff better that you want to say.
"In a lot of my classes, I start with my frustrations with classes that try to teach you how to write. I don't think those are that successful, but I've always appreciated classes that give me a tangible practice to apply to my own work. So, I teach things like applying architectural theories to writing. I like to teach methods and processes and stuff. That way I don't try to teach writing itself (laughs)."
"Potted Meat" is a Holden Caulfield-esque coming-of-age story told through an adolescent's eyes in vignettes and short chapters, referencing such pop culture entities as Scooby Doo, painter Bob Ross and rapper Heavy D even as the tale takes sideways glances at dysfunctional families, race relations, alcoholism and other weighty matters.
For "water & power," Dunn drew on his 10-year stint in the Navy to craft a satirical, even absurdist tale of military culture in which, for example, veterans killed in action have their bodies immortalized, and put on public display, in the Taxidermy Museum of Military Heroes.
Dunn has said that "Blackness and joy are my main interests. And my genre is mostly fiction."
Does Dunn feel a responsibility to write about being Black, to "uplift the race" or to "bear witness" in the manner of James Baldwin when he wrote: "For, while the tale of how we suffer, and how we are delighted, and how we may triumph is never new, it always must be heard. There isn't any other tale to tell, it's the only light we've got in all this darkness"?
"More than responsible, I feel privileged to be part of this spectrum of Black artists that has given so much to me through rap, literature, film, whatever it is that has helped me grow and think," he said. "So, I feel privileged to be part of that conversation now – or I want to be part of that conversation (laughs)."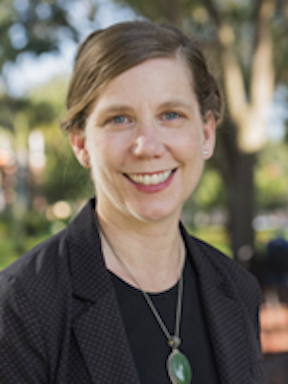 Teresa Carmody, PhD, assistant professor of English, the Nell Ray Carlton Endowed Chair of English and director of MFA of the Americas, marvels at Dunn's "use of language" and "the way that he is expanding the idea of what collaboration is. Steven's writing sort of challenges the myth that writing emerges from one sole person. Writing is always an active sociality and he shows that in not only the forms of his novels but the kinds of collaborations he is doing.
"I've heard from other people about Steven's innovations in the classroom — the way that he draws on other mediums and interdisciplinary knowledge. He has said he learned that from our program, because our program has this interdisciplinary focus where we are looking at the visual arts, we are looking at sound, at performance, at sort of inter-arts and the ways that might reflect things in text or writing."
Dunn says some residencies and an MFA program he previously attended "were really draining and exhausting, but I didn't feel that way at Stetson. I feel that type of residency and that model opened me up to write what I needed to write instead of just doing it to fulfill some requirements."
Carmody says that Dunn's MFA of the Americas experience, which included a residency abroad in Argentina during summer 2019, "speaks to the way that in our program and the curriculum overall, we are thinking reflectively, we are thinking about the whole person, we are thinking about what it means to support and uplift writers. Although many of our writers do go on and have a book by the end of the program or they have amazing projects, we're not just treating students like they are robots who are going to produce books."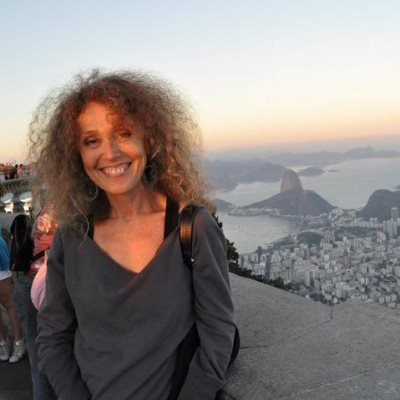 Terri Witek, PhD, professor of English and holder of Stetson's Sullivan Chair in Creative Writing, says Dunn is "just a natural-born storyteller" whose writings are "warm, witty but also sharply observed." Even his Facebook posts, particularly those about his 5-year-old son, "are the highlight of many people's days," she says.
Dunn's creativity extends to his self-given nickname: Pot Hole.
"I started saying it as a joke and then I just kept it," he says with a hearty laugh, adding that it means he's "deep in these streets. I think I was joking about blues musicians and rappers. I was like, 'Why can't writers have nicknames?' "
For his Sullivan Writers presentation, "I'm going to read from a chapbook of mine, a very short book that I don't read from often," Dunn says. "And I'll answer some questions from Ryan Rivas (publisher of Burrow Press and Coordinator of MFA Publishing)."
— Rick de Yampert