Gillespie Museum's Mostly Green Halloween Explores Spooky Science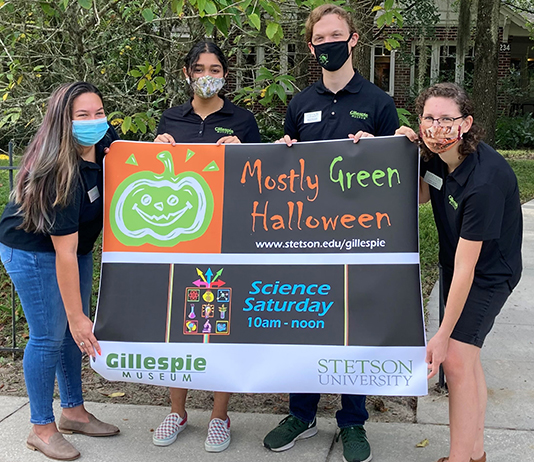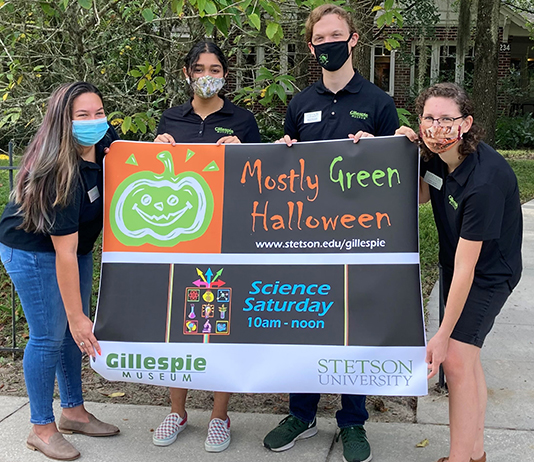 Experience the mysteries of nature during the 12th Annual Mostly Green Halloween on Saturday, Oct. 30, 10 a.m.-noon, at the Gillespie Museum on Stetson University's campus.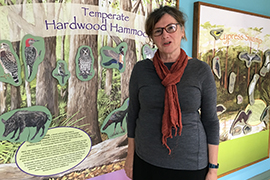 The free Halloween-themed Science Saturday event will provide youth with a chance to learn about animal and plant kingdoms with engaging, hands-on activities and experiments created by Stetson's undergraduate students.
"Science Saturday events provide Stetson students an opportunity to apply their knowledge and share their excitement about the natural world with young scientists," said Karen Cole, PhD, director of the Gillespie Museum. "Most of the activities will be outdoors this year, so guests can get to know their nonhuman neighbors and stay safe."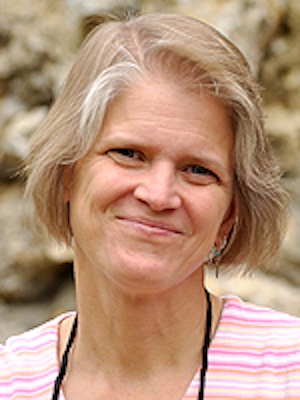 Attendees can participate in outdoor adventures with Cindy Bennington, PhD, professor of biology, and her Plant Ecology course students at the Volusia Sandhill Ecosystem, an urban reforestation area that is adjacent to the museum's Rinker Environmental Learning Center. Activities will include Build a Sandhill Ecosystem, Get to Know Florida Butterflies, Have Fun with Fungi and Enact the Story of Sandy the Friendly Witch of the Sandhill.
"Ongoing collaborations with the Gillespie Museum allow Stetson students to engage with the local community and think creatively about communicating scientific content to the general public," said Bennington. "The joint participation is fun and rewarding, especially when the audience includes enthusiastic children."
On the front porch, Gillespie Museum student-staff members will oversee Rock Paper Scissors — an arts and crafts table for making clay sculptures, mineral mosaics, origami bats and suncatchers.
Student guides will conduct small, indoor group tours of the fluorescent mineral display and cave replica in the museum's walk-through Underground World display.
Visitors can learn about meteorites and impactites, including a 56-pound nickel and iron specimen, which was purchased through a Sotheby's auction in 1987, in the "Meteorites/Rocks from Space" exhibit.
Mostly Green Halloween participants also can view ceramic artwork by Cindy Leung, MFA, in the "On the Road" exhibition. The display includes 26 hybrid-object sculptures that feature traditional Chinese materials and examine the ceramist's post-colonialism and multilingual identity.
Children under 16 must be accompanied by an adult. Costumes are encouraged. Masks are required. The Gillespie Museum has limited capacity. To ensure social distancing, the museum is requesting visitors to make a reservation by calling 386-822-7330 or emailing the museum at: [email protected].
-Sandra Carr