Stetson University in the News, Sept. 24-30, 2021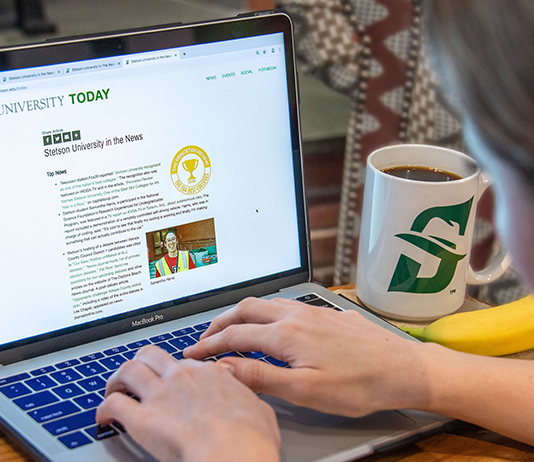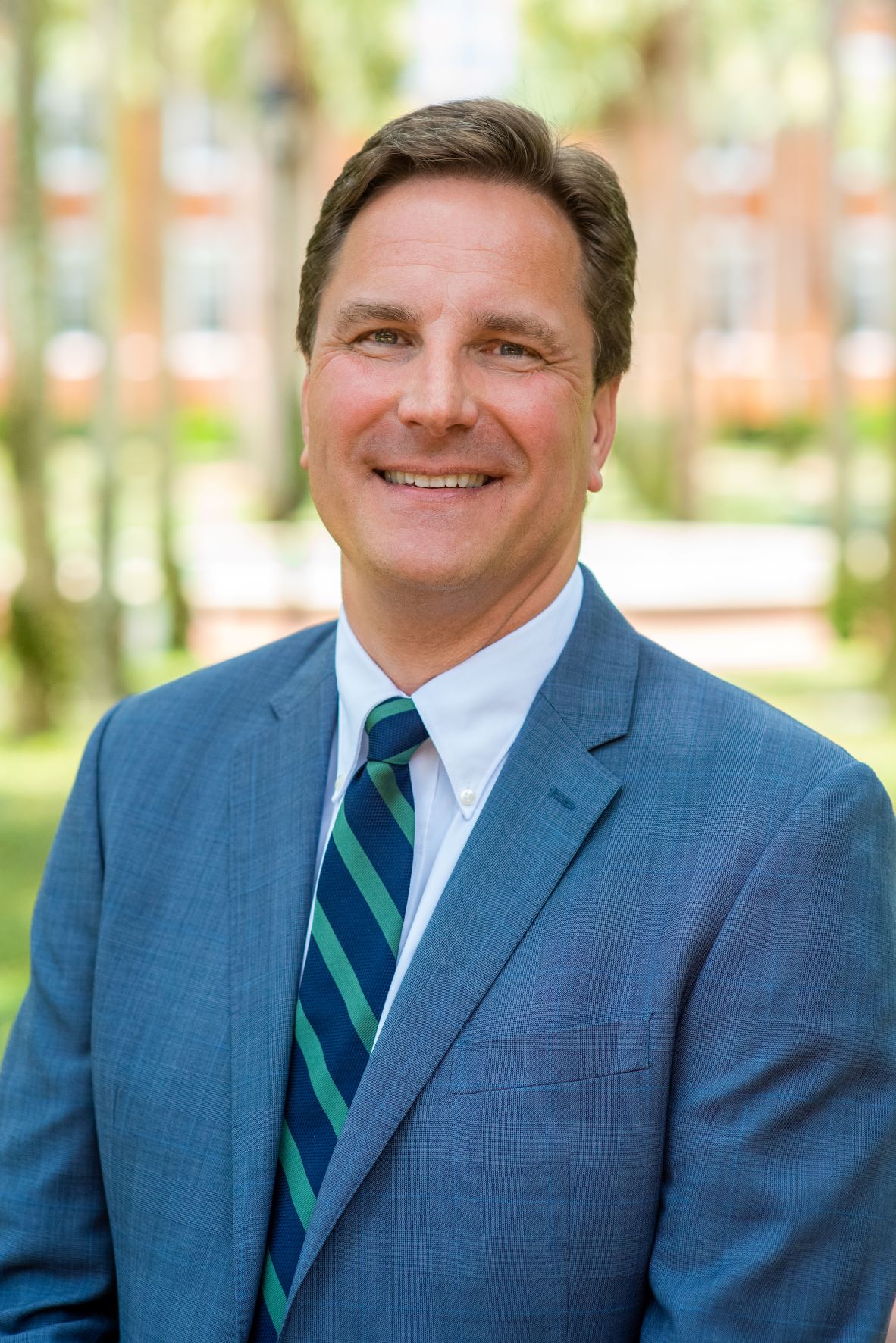 Top Stories:
• President Christopher F. Roellke, PhD, and senior Ion Sancho were featured in a Spectrum News 13 story on the DeLand campus achieving its 70% vaccination-rate goal. Roellke said, "We now have 90% of our classes, for instance, happening face to face, so by increasing our ability to have group sizes of 50 or more, it just brings back campus vibrancy."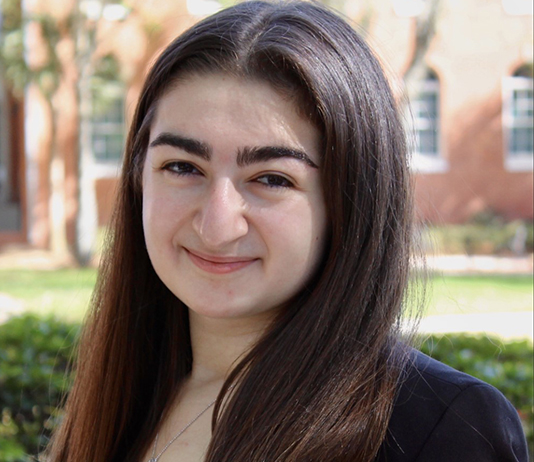 • President Roellke and Lana Kolchinsky, president of the Student Government Association, were featured in a FlaglerLive.com story about the DeLand and College of Law campuses achieving their 70% vaccination-rate goal. The story was picked up by other media outlets.
• Lynn Schoenberg, EdS, co-interim vice president for Campus Life and Student Success and dean of Students, was featured in The Daytona Beach News-Journal's story on Stetson achieving its 70% vaccination-rate goal. Also mentioned were President Roellke and Kolchinsky.
• Asal Mohamadi Johnson, PhD, associate professor of public health and epidemiologist, was quoted in The Daytona Beach News-Journal's story, "WalletHub reports Florida has a low COVID death rate. Here's why that's wrong."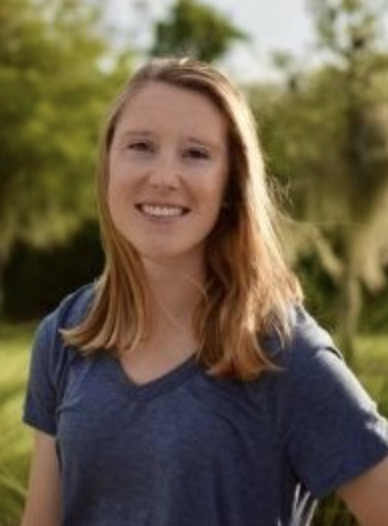 • Kristine Dye, PhD, assistant professor of health sciences and biology, was featured in Univision Noticias's story on COVID-19 and the flu.
• Professor of Environmental Science and Studies Wendy Anderson, PhD, published the article, "Imagine West Volusia: Let's grow into an inclusive community," on Sept. 28 at the West Volusia Beacon.
• The Professional and Corporate Education (PaCE) program has announced courses for Fall 2021 and Spring 2022, according to the Hometown News Volusia.
Other News:
• The Hand Art Center and the School of Music were featured in Orlando Arts Magazine's September/October issue and 2021-22 season preview guide.
• The West Volusia Beacon published a story about the Christmas Candlelight concert tickets going on sale soon.
• A Faculty Recital featuring Jane Christeson, mezzo soprano, and friends will perform Oct. 5 in Lee Chapel, according to a story in the Hometown News.
• Adjunct Law Professor Joe Bodiford was quoted in a Sept. 28 article in the Tampa Bay Times called, "He confessed to shooting a Tampa teen. A jury acquitted him. What happened?"
• Law Professor Kristen David Adams was mentioned on LegalNews on Sept. 27 for her newly published book, "Law and Poetry: Promises from the Preamble," a collection of 56 poems — one for each state, the District of Columbia and five U.S. territories.
• Law Professor Rebecca C. Morgan wrote the following blogs for the Elder Law Prof Blog:
• Law Professor Paul Boudreaux contributed an op-ed piece to the Tampa Bay Times called, "Dr. Ladapo, what if Florida did treat vaccinations 'almost like a religion' "?
• Law Professor Robyn Powell's forthcoming Virginia Law Review article was mentioned on the HealthLawProg Blog on Sept. 28.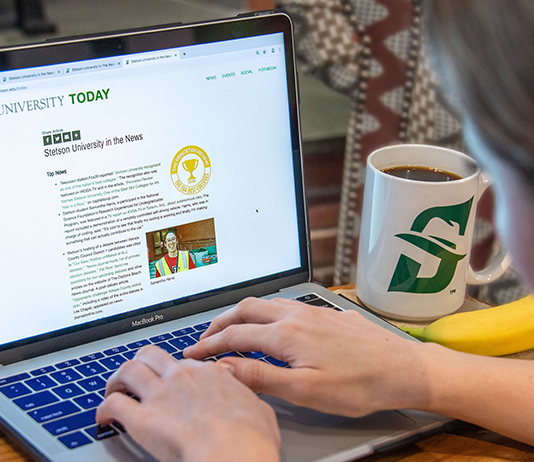 Alumni News:
• Searcy Denney Scarola Barnhart & Shipley announced that Law alumnus T. Hardee Bass III has become a shareholder in the firm, according to LexBlog.
• Law alumna Nicole Guillet, who has served as Seminole County's manager since 2014, announced that she will resign on Dec. 3 to take on a new role as executive vice president for commercial development, real estate and legal affairs at the Orlando Sanford International Airport, according to the Orlando Sentinel.
• Law alumnus and Tampa City Council member Luis Viera wrote a Sept. 28 column on 83 degrees called, "On welcoming Afghan refugees to America."
• Trenam Law announced that five attorneys were elected to Shareholder, including Law alumnus Paul F. Rush.
• Law alumna Sandra Urban was sworn in as a federal prosecutor with the U.S. Attorney's Office in the Northern District of Oklahoma on Sept. 29, according to a press release.
• Law alumnus, Tampa executive and former Florida legislator Edwin Narain has been named secretary of the Board of Trustees of his undergraduate alma mater, Saint Leo University, according to the Tampa Bay Business Journal.