Stetson University in the News, Nov. 26-Dec. 2, 2021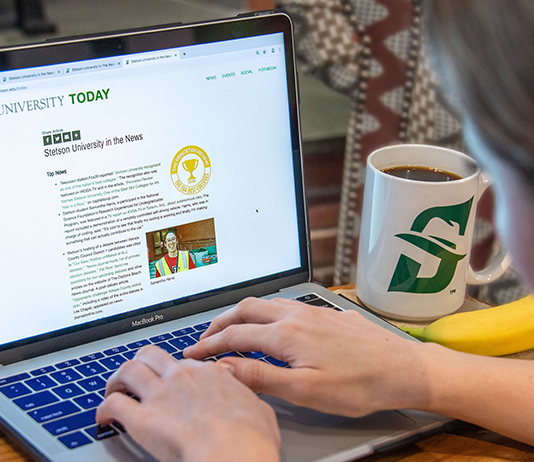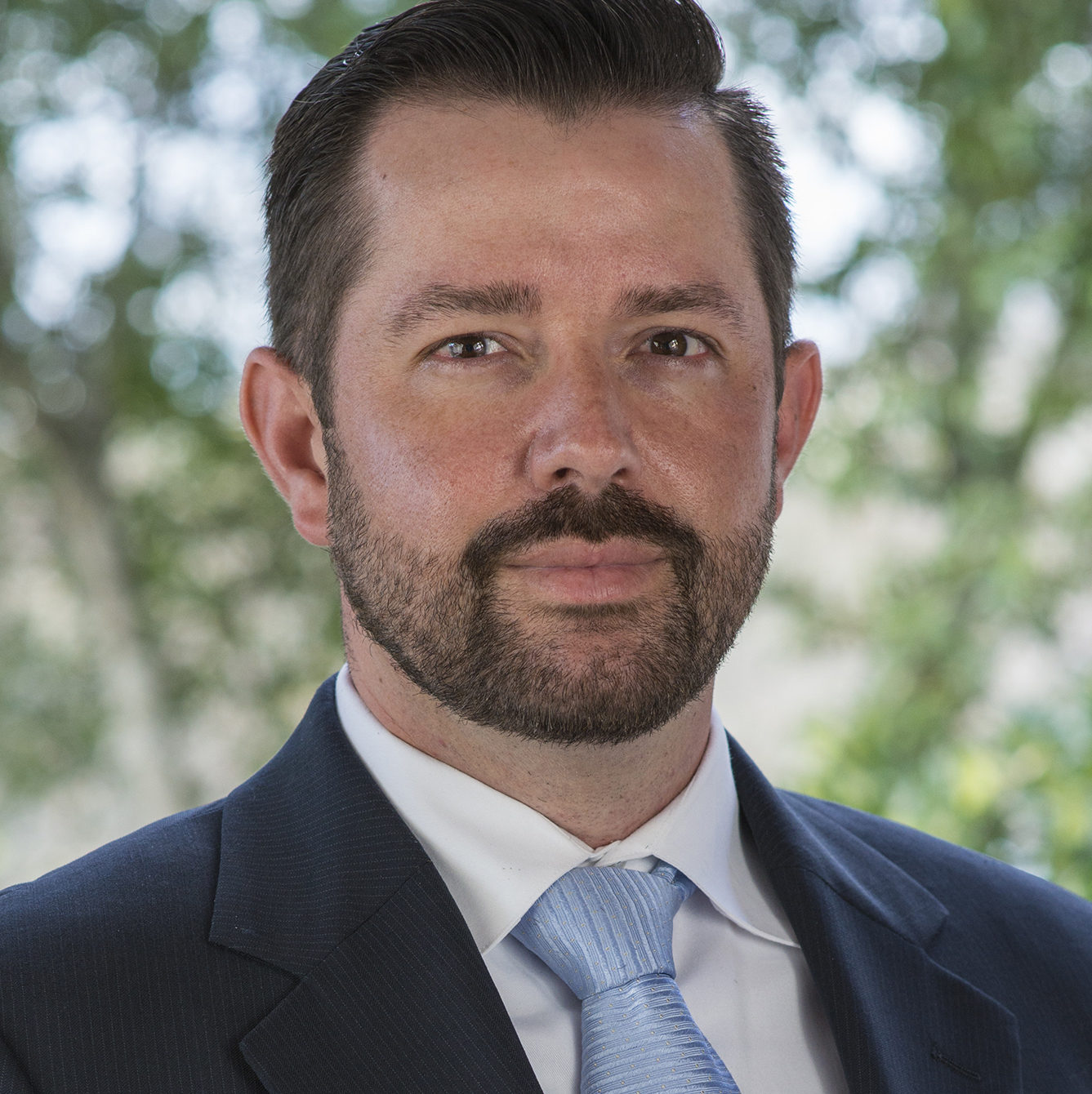 Top Stories:
• Associate Professor of Finance and Director of the Roland and Sarah George Investments Institute Matthew Hurst, PhD, was interviewed by WESH Channel 2 News for a story entitled, "Documents: Amazon promises $200M fulfillment center in Daytona Beach," on Dec. 1.
• Associate Professor of Marketing Deborah Goldring, PhD, was quoted in a Destination CRM article on shoppable TV entitled, "Is Your Company Ready for Shoppable TV?" on Nov. 30. "One of the issues that could slow adoption of shoppable TV is that it fundamentally changes TV watching from a passive, low-involvement medium to an active, high-involvement medium that encourages viewers to purchase products and interact with the TV screen," Goldring said. "Consumers may be hesitant because they do not want to work with a medium that was previously considered 'relaxation.'"
• Associate Professor and Chair of Economics Alan Green, PhD, was featured in a Spectrum News 13 segment on the retail economy's adjustment to the pandemic on Nov. 26. "Retail stores still face an uphill battle," Green said. "It's been a long time for them, a long struggle against online shopping and all the other ways we have to buy things."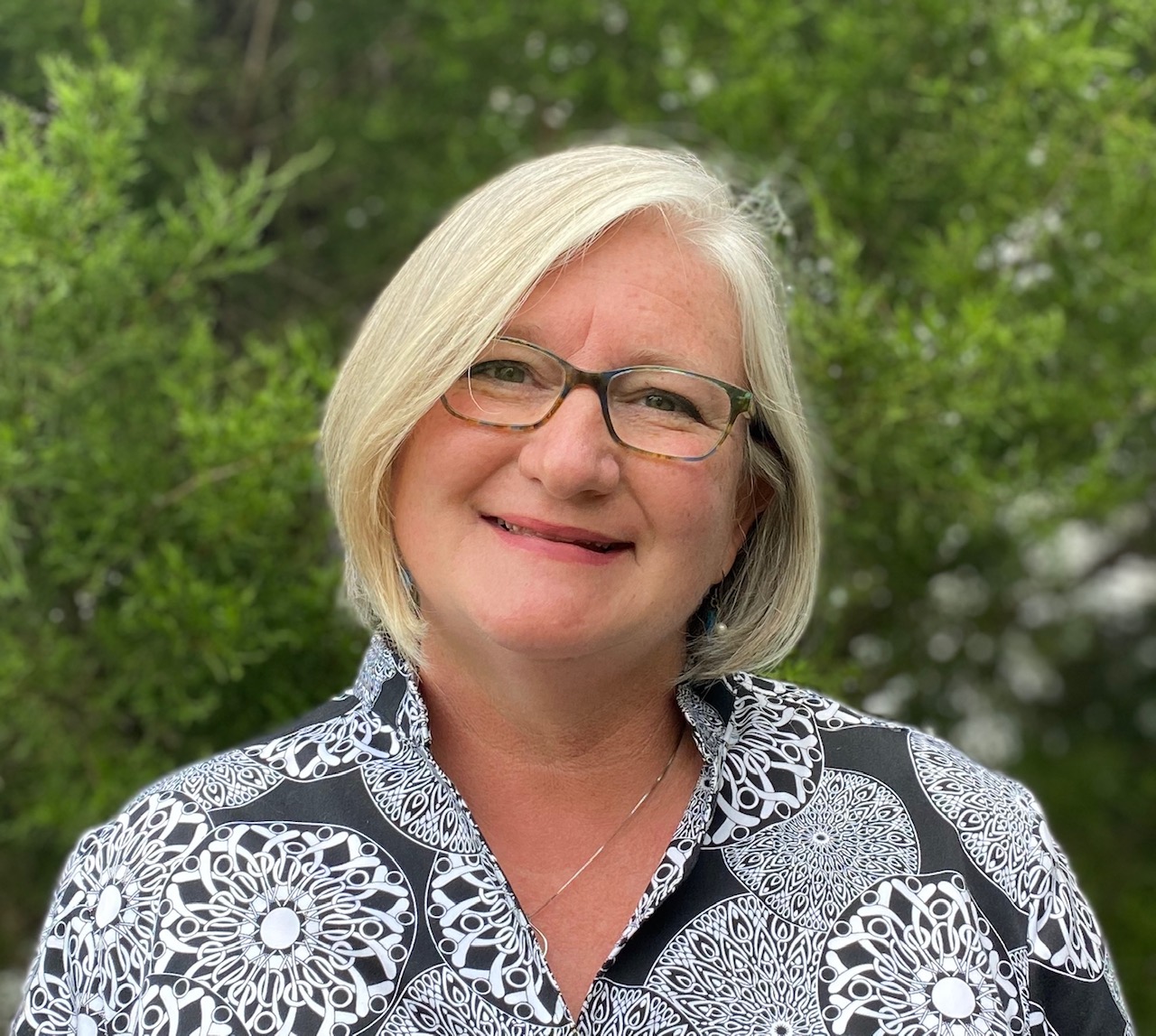 • Professor of Environmental Science and Studies Wendy Anderson, PhD, wrote an article in the West Volusia Beacon entitled, "Imagine West Volusia: Community means working together" on Nov. 30.
• Stetson University was mentioned in the WWL (a New Orleans-based radio station) on Nov. 30 after being recognized recently by the Princeton Review and U.S. News & World Report for having outstanding academic programs.
Alumni News: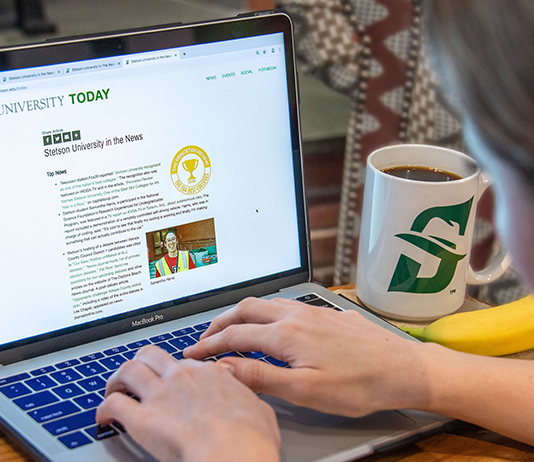 • Alumna Diana Ferguson was featured in The Daily Post Athenian article entitled, "'Strange Narratives' exhibit continues at Arts Center" on Nov. 30. 
• Flutist Angela Galestro and guitarist Jonathan Smith, both Stetson alumni, were featured in the YourSun article, "Sarasota Concert Association Presents The 2022 Music Matinees," on Nov. 30. The group was awarded second place in The American Prize Chamber Music Competition, making them the only two-person chamber music ensemble to earn the distinction.