Building 'Symbiotic' Relationships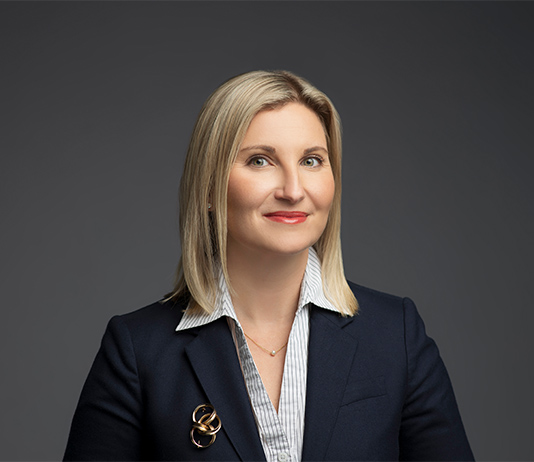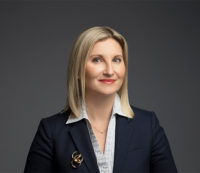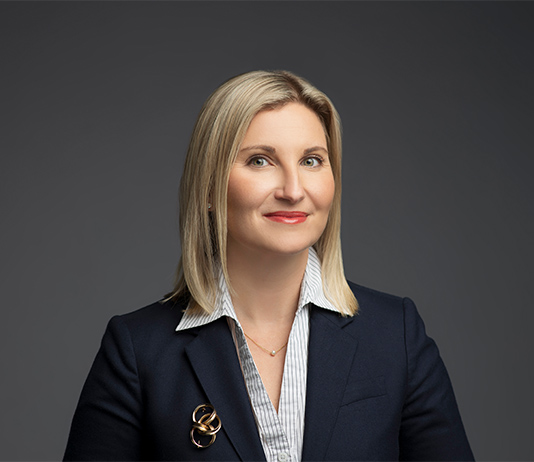 From her earliest days in college, it was clear that Margo Thomas was a team player. Back then, Thomas, a Nebraska native, played four years of varsity golf at Flagler College before graduating with a BA in English in 2006. Not surprisingly, she was a team captain.
Now, Thomas is leading a very different charge but with the same spirit as the new executive director of Alumni Engagement and Annual Giving at Stetson. She assumed the role in January.
From 2006 to 2022, Thomas served Flagler in numerous roles, including overseeing annual giving, alumni relations, special events and donor engagement. That tenure was marked by her own continual advancement, beginning with work on the college's "phonathon" before becoming director of the Annual Fund. She then was the director of Alumni Relations and Annual Giving and the senior director of Alumni Relations and Special Events.
Also notably, Thomas chaired Flagler's 50th Anniversary celebration in 2018, and she oversaw the fundraising campaign and opening of Flagler's Alumni House in 2017.
All during that time, Thomas sought to nurture ties that were mutually beneficial between alumni and their alma mater. She intends to do the same at Stetson.
"My job, as I see it, is to create a partnership," said Thomas, who in 2019 earned a master's degree in public administration from the Maxwell School at Syracuse University. "But it has to be symbiotic relationships — that we are listening to what the alumni have to say, that we are providing a network for them."
As such, alumni giving is only part of the equation.
"I strongly believe that the relationship an institution has with its alumni is so important," Thomas added. "It says a lot about who the institution is and who they want to be in the future. The alumni can play a big role in that, which is really exciting. And that goes hand in hand with the sustainable giving piece. That's a really great way to bring alumni into the fold and get them supporting the things that mean the most to them from their time at Stetson, and to help them engage as partners in the future. I love that work, and Stetson is such a wonderful institution. It seems like a really, really exciting time to be part of the Stetson team."
Krista Bofill, vice president of Development and Alumni Engagement, believes Thomas' approach makes her an ideal fit at Stetson.
"Margo's energy and skill set, along with her fresh approach to engagement possibilities, will inspire the team and uplift our alumni as we return to in-person events and as well continue to grow our virtual presence," Bofill commented.