Passion for Justice Brings Presidential Appointment for Stetson Law Alumna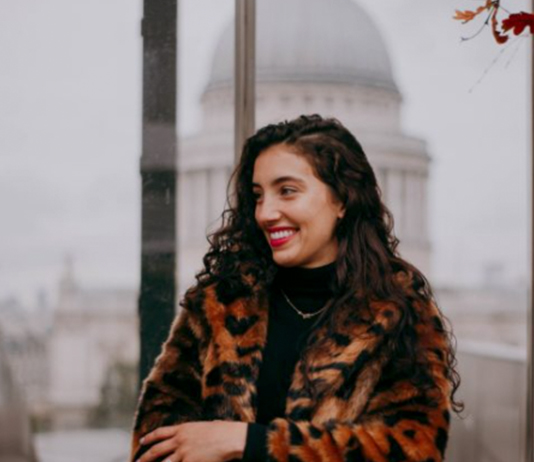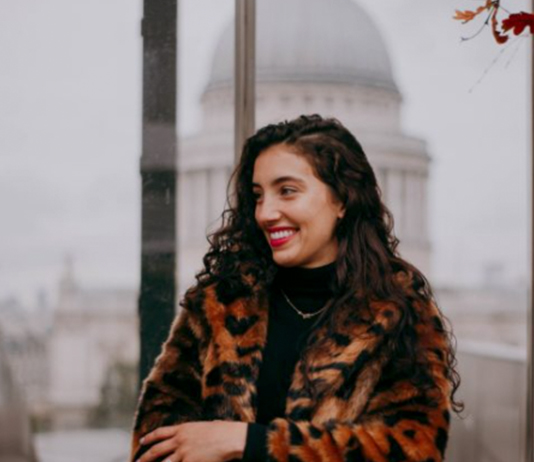 Even in her earliest memories, Hannah Raissa Ibañez, JD '16, was always passionate about standing up for others.
It is what drove her to pursue a legal education, work in the Pinellas County Public Defender's Office, advocate for the homeless in Los Angeles and, recently, join the federal Architectural and Transportation Barriers Compliance Board, thanks to an appointment by President Biden.
"I remember always being really fired up," she said. "I could always sense when there was a power dynamic that was unfair. I think I always felt like a fighter, and I've always identified as a defender."
Born in Belfast, Northern Ireland, Ibañez moved to Miami with her family as a young child and attended Simmons University in Boston, where, as an undergraduate, she majored in philosophy and political science with a minor in women's and gender studies.
"There was just something about knowing how to run a courtroom and operating in that space that called to me." – Hannah Ibañez
"The sharp edge of litigation"
Upon graduating, she said, law school was calling. As she toured campuses, including Harvard, Duke and Brooklyn Law School, it was Stetson Law that stood out to her.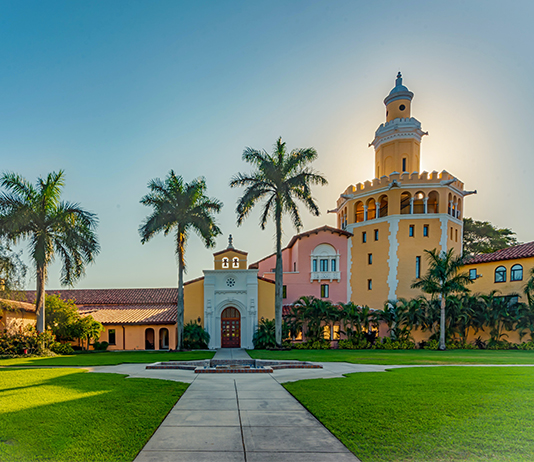 Why?
She saw the Trial Team in action, the confidence the fledgling lawyers exuded as they argued their cases and the real-world courtroom experience it gave students. What she witnessed thoroughly impressed her.
"I was absolutely sold," she said. "There was just something about knowing how to run a courtroom and operating in that space that called to me."
An experiential learner, she said she knew she wanted to be at the "sharp end of litigation."
"It felt more real; it felt like an education that would stick with me and mold me," she added.
The experience remains valuable to her to this day, whether it is instinctively standing the instant the judge walks into the courtroom or understanding the subtle cues that can influence the outcome of a day in court.
"Hannah brought such joy and power to all of her work and was a valuable mentor to her peers – something we witnessed more than once," said Law Professor Ann Piccard.
Active from the outset
Once she enrolled in Stetson Law's JD program with a Social Justice Advocacy Concentration, faculty members who interacted with her recognized her passion and her drive from her early days on campus.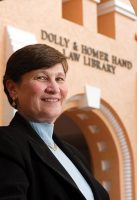 "Ms. Ibañez was in Stetson's Honors Program, a program that allows top students to engage in individualized scholarship that will be helpful to them in later years," said Law Professor Ellen Podgor. "From her initial classroom comments in criminal law to this later class it was clear she would excel in social justice advocacy."
She held leadership positions in the National Organization for Women, where she helped to organize a performance of The Vagina Monologues and was also active in the Lambda Legal Society. She completed two directed research projects as a student in the Social Justice Advocacy Concentration.  One, which was centered on homelessness, included an innovative combination of a survey instrument and traditional scholarship that culminated in a thoughtful multimedia presentation. The other focused on motions and other materials that attorneys could use to represent transgender clients in criminal cases. Through her participation in the Homeless Advocacy Externship, she demonstrated a deep commitment to advocacy on behalf of persons experiencing homelessness.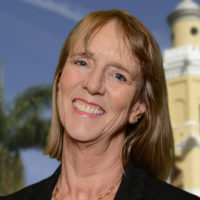 "Hannah brought such joy and power to all of her work and was a valuable mentor to her peers – something we witnessed more than once," said Law Professor Ann Piccard.
Advocating for the underserved
She brought that joy and power to a pro bono clinic with the Pinellas County Public Defender's Office, where she was offered a job upon graduation. The work was as heartbreaking as it was rewarding.
"It was absolutely amazing and horrifying at the same time," she said. "There's never a dull day."
While working in the public defender's office, she noticed how students participating in the clinic wanted to stay on after it ended, so she established an additional pro bono program that allows them to do so.
The office's clients were often homeless, mentally ill or some combination thereof, which brought home for Ibañez the need to focus on the root causes that can lead to a lifetime of legal challenges for so many. The lack of stable, affordable housing is a key factor, she said, which is why she currently works as senior staff attorney on the Tenant Defense Project for Inner City Law Center, a Los Angeles-based nonprofit providing legal services to the city's most vulnerable residents at no charge. There, she defends low-income tenants and families, people with disabilities, veterans facing homelessness, people living with HIV/AIDS, immigrants and others.
An "unbelievable" opportunity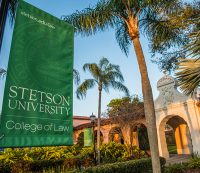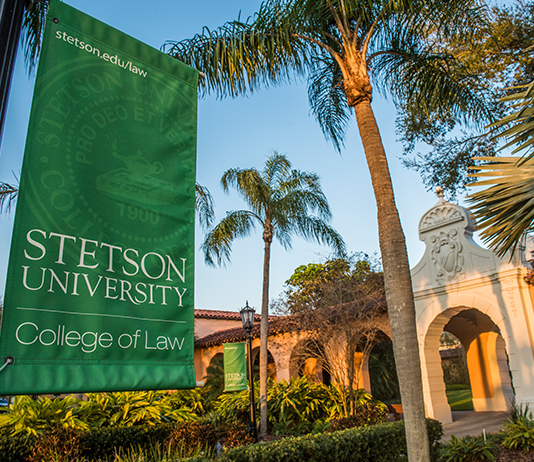 The organization does plenty of policy work as well, which is how she got connected to the U.S. Access Board. A colleague sent her information to a member of Congress, who was tasked with providing recommendations to fill federal vacancies. After an 18-month process involving interviews and other steps, she was on the shortlist – and elated to be there.
"I find it unbelievable," she said.
The board aims to ensure all federal facilities comply with the Americans with Disabilities Act, such as buildings, vehicles and telecommunications equipment. Currently, they meet several times a year for three-day sessions.
Ibañez said she hopes her story conveys to students aspiring to fight on behalf of the most vulnerable among us that they can find a pathway to effectively doing so at Stetson Law, where the community will welcome their passion for making a difference through advocacy.
"There's a place for you at Stetson," she said.
-Media contact: Kate Bradshaw
[email protected]