Professor Lynn Kee receives $300K NSF grant to teach gene editing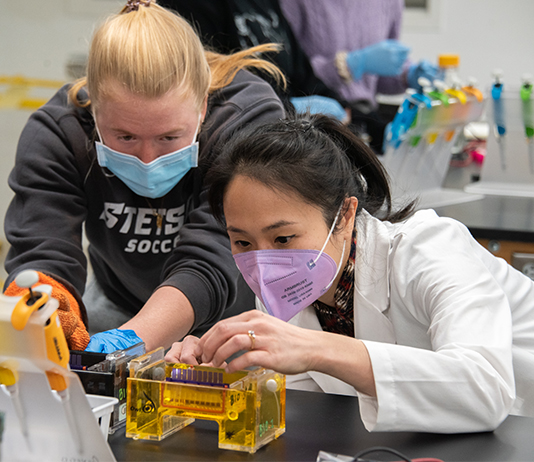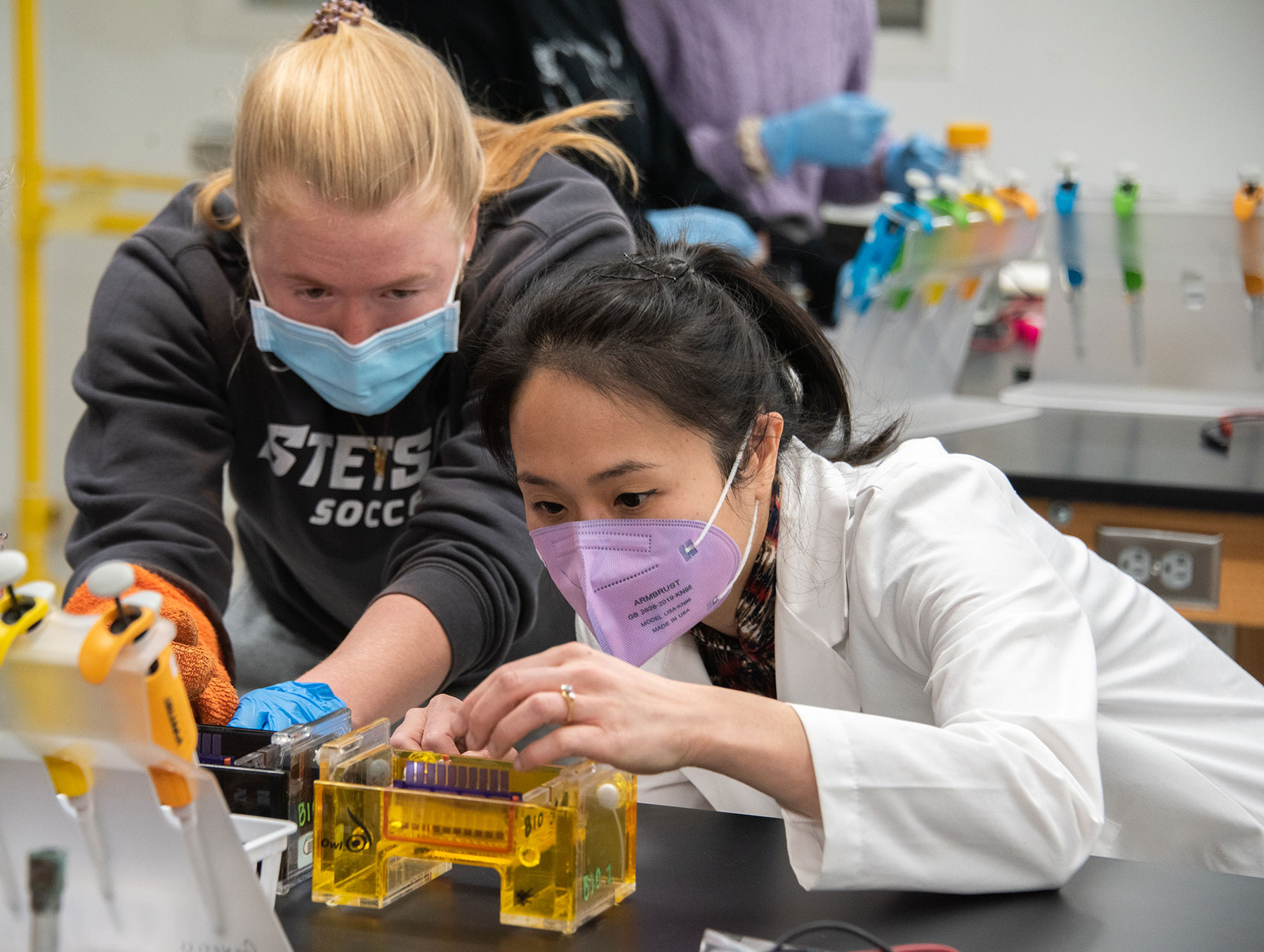 Inside the Sage Hall Science Center, students soon will work in a lab with microscopes and needles to alter a strand of DNA in butterfly eggs.
The students will use CRISPR gene-editing technology this semester to change the color of butterfly wings from orange and brown scales to black scales — with one simple cut.
Stetson Assistant Biology Professor Lynn Kee, PhD, received a $299,996 grant from the National Science Foundation to teach students about this technique. Associate Philosophy Professor Melinda Hall, PhD, will teach them about the bioethics surrounding its use.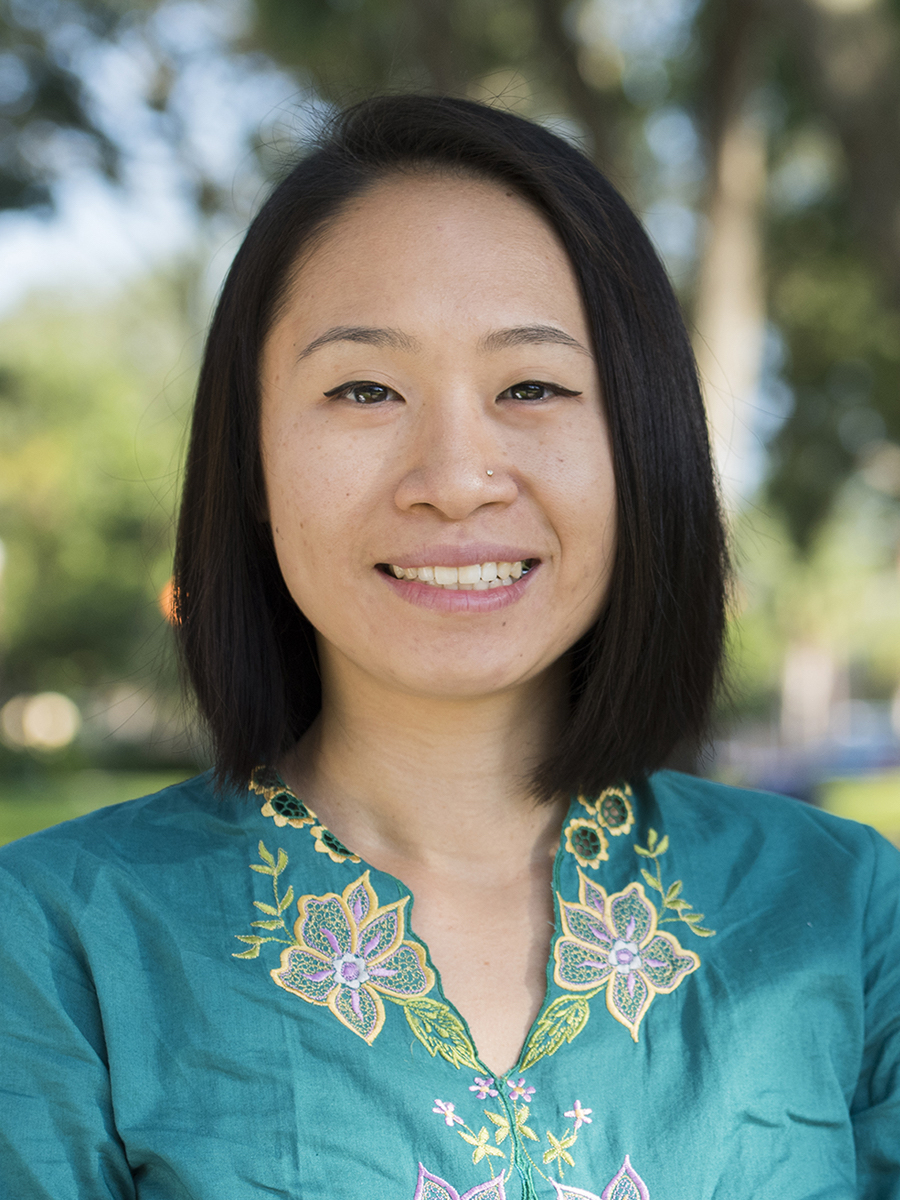 "The point of the grant was to bring CRISPR into the classroom in the sense that I want students to learn about this technique because it's so new," Kee said. "It's not even really in textbooks. My genetic textbook has literally two, three paragraphs about it. And so what I want them to learn is about what's currently happening in society, what's happening in science, what's happening in medicine."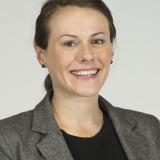 The discovery of CRISPR technology was awarded a Nobel Prize in 2020 and now is used in medicine, agriculture and food production. "Given the broad reach of CRISPR, there is an increased need and urgency for undergraduate students to learn about and consider how to use the technology appropriately," according to her grant.
CRISPR is actually a molecule that acts like a pair of scissors to cut a strand of DNA at a very precise location. Scientists are using the technology to try to treat a variety of diseases and medical conditions, such as sickle cell disease, by correcting the mutation in the gene that causes the disorder. Earlier this month, doctors transplanted a genetically modified pig heart into a male patient after using CRISPR gene editing to make the organ less likely to be attacked by the patient's immune system.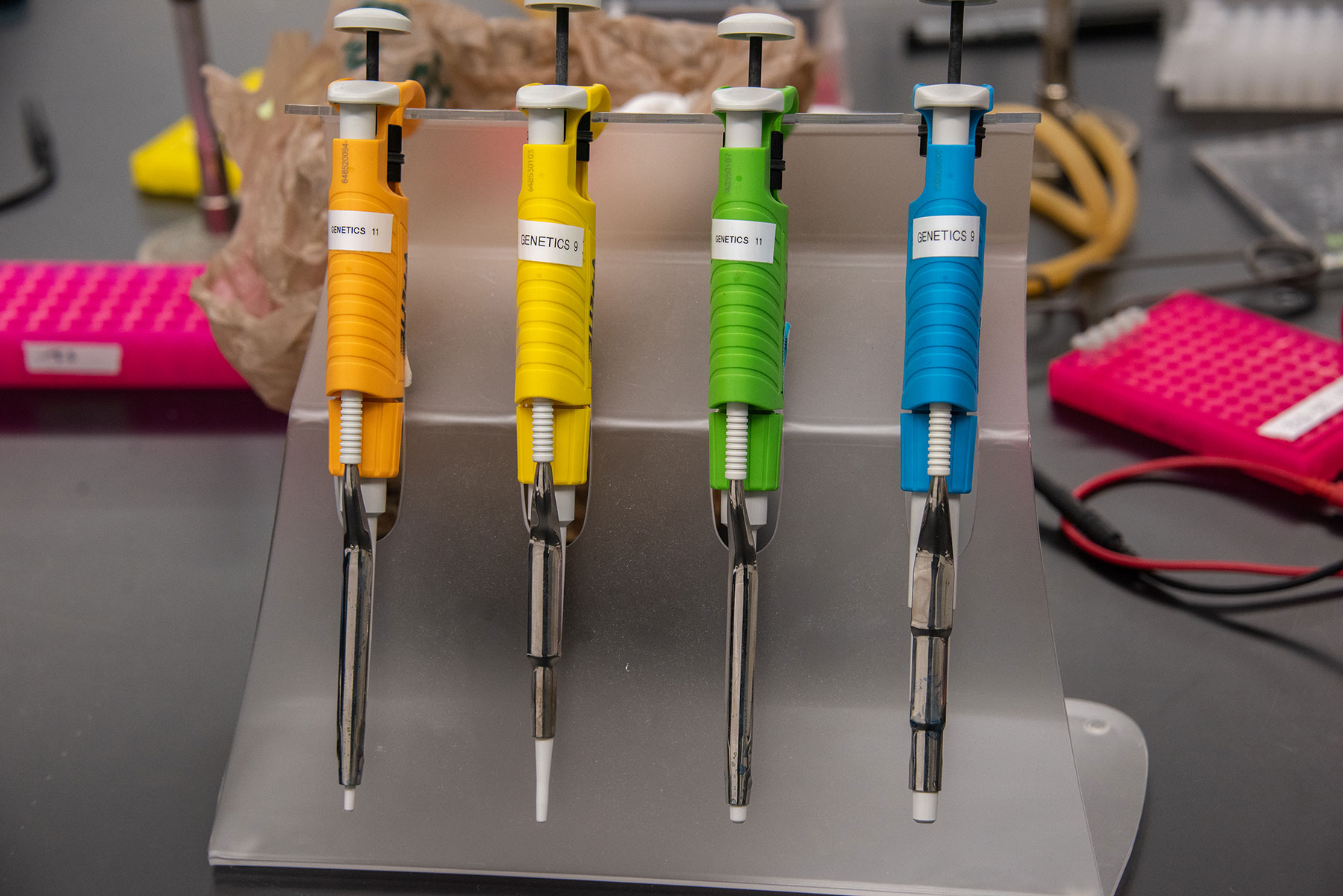 At Stetson, Kee introduced the technology in a 2019 pilot project, teaching students how to disable a gene that makes a certain bacteria glow green.
For the NSF grant, she will use butterflies, raising them in Sage Hall from caterpillar to chrysalis, a process that takes about a month. Once the butterfly emerges, it will live for about three weeks and, if provided certain leaves, will lay eggs there. These blue eggs will be collected and used for the CRISPR gene-editing technique.
"Butterflies are beautiful. We can learn a lot from studying them. We actually deliver CRISPR into these butterfly eggs to basically target a specific gene that's involved in butterfly wing color and patterning," Kee said. "Because what I want for them (students) to understand is how CRISPR works and for them to be able to see it with their own eyes."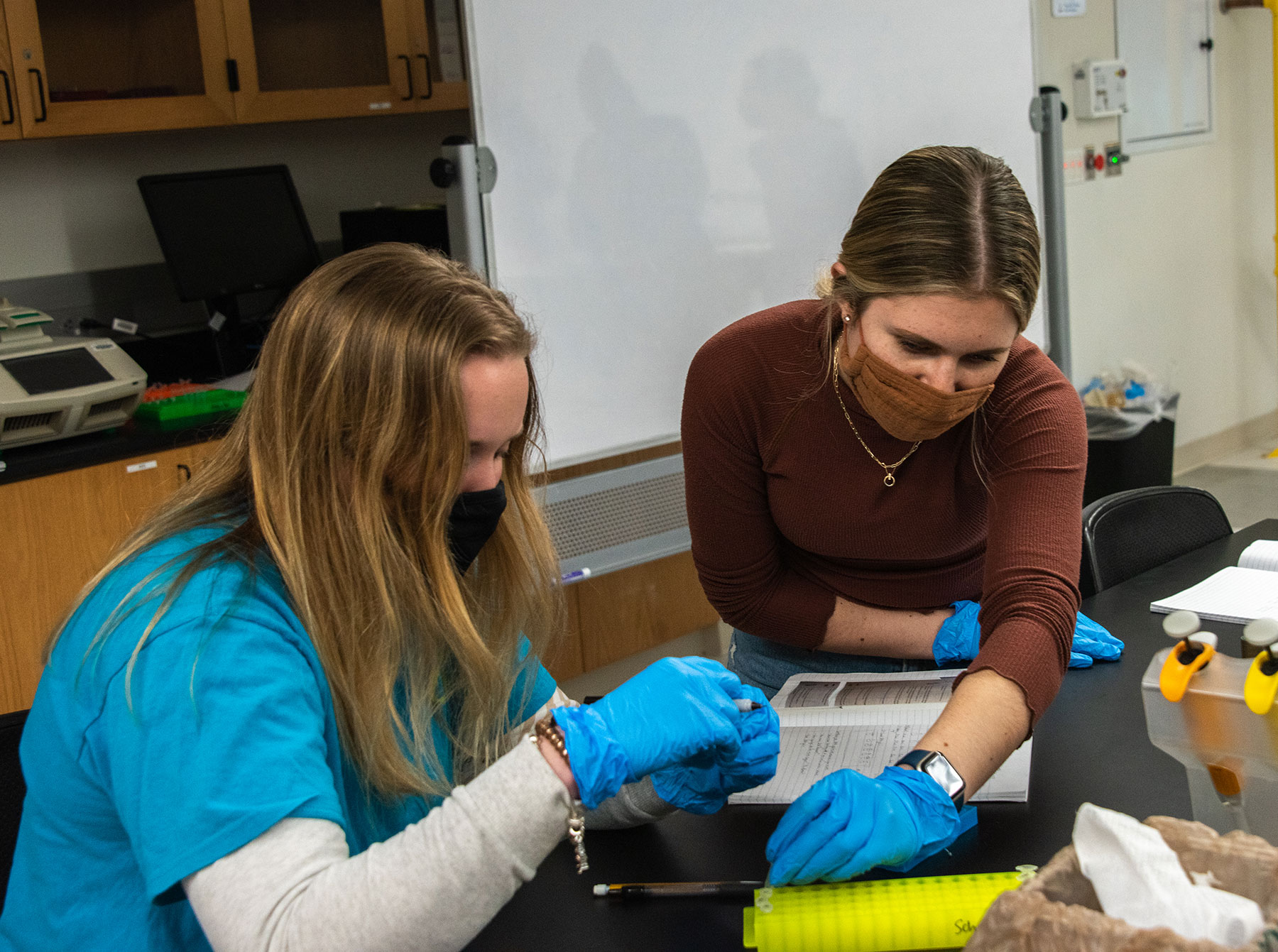 Once the DNA is altered, the butterflies will not be released into the wild. "We're very careful with what we do," she added.
Kee has used the NSF grant to purchase microscopes and microinjection systems for the lab and other specialized equipment and supplies to analyze and sequence the DNA. The three-year grant will fund two research assistants each year in the lab, beginning this semester. A post-doctoral faculty fellow will be hired starting this fall to help teach classes. The grant will also provide funds for Kee to train faculty from other colleges in implementing CRISPR technology in the classroom.
This week, inside the Sage Hall lab, students were busy making copies of DNA taken from their cheeks. Next, they will sequence it and analyze it before moving on to the CRISPR gene-editing technique with butterfly eggs.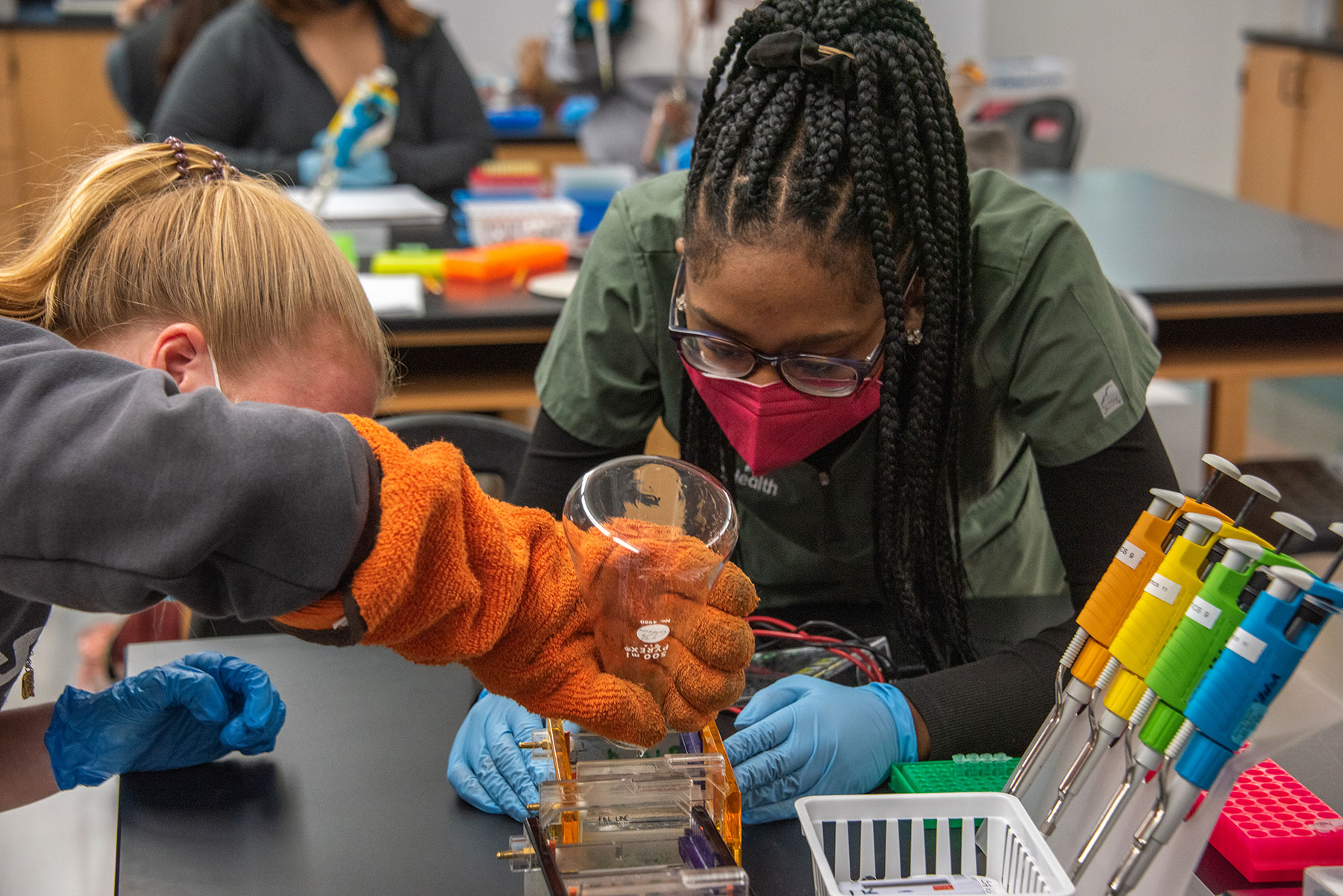 Senior Adrianna Strozak is a laboratory research assistant in the class and was helping students with the various laboratory techniques needed to copy their DNA. She took this class a year ago and hopes to one day earn a PhD and conduct medical research.
"That's partially what made my senior research possible was the experience that I got taking this class," said Strozak, whose senior project is entitled, "Testing amplification of the butterfly gene optix by polymerase chain reaction (PCR) and recombinase polymerase amplification (RPA)."
Junior Briana Hall plans to attend dental school and was enjoying working with DNA for the first time in the class.
"You feel like you're a scientist," said Hall, a biology major. "It's not like we're just sitting in a lecture, writing down notes. We're actually doing what she's teaching us, which is awesome."
-Cory Lancaster