Stetson Alumni Make Up Half the Board of Florida Bar Chapter for Black Lawyers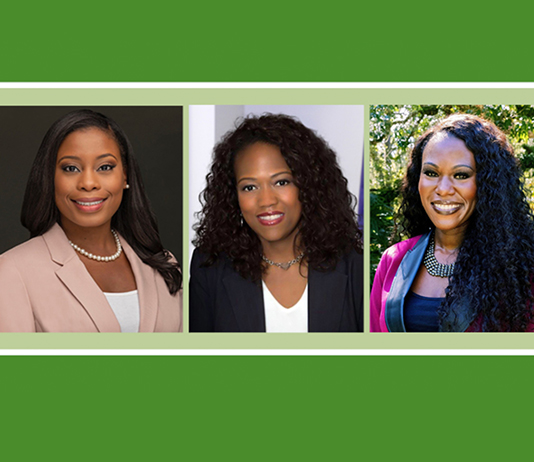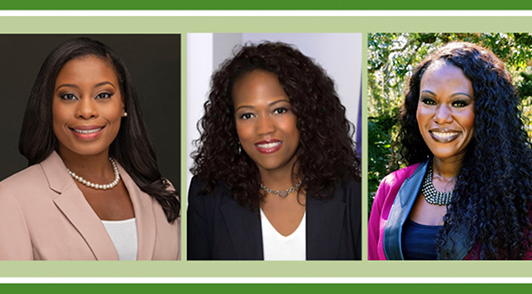 By Suzi Morales
Michael T. Davis, Class of 2008, may be a law firm partner now, but he vividly remembers a scene from his early law school days at Stetson. Walking to class one day, he was greeted by alumna Kamilah Perry, Class of 2002. She stopped him and asked, "Are you coming to Virgil Hawkins?"
Though Davis didn't know what — or who — Virgil Hawkins was, Perry prevailed upon him to attend a meeting of the Virgil Hawkins Florida Chapter of the National Bar Association ("VHFCNBA"), which provides professional development and community service opportunities for Black law students and lawyers.
"I fell in love with the organization," Davis recalls more than a decade later.
For the 2021-22 term, four of the eight VHFCNBA board members, including Davis and Perry, are Stetson Law alumni. It's an impressive showing in a statewide organization with members throughout the Florida bar, and the board members say their presence reflects Stetson's emphasis on community involvement.
Currently, Davis serves as president and Perry is general counsel. Valeria Obi, Class of 2013, is president-elect and Hershley Ogé, also Class of 2013, serves as secretary. Obi, who works as corporate counsel for WilsonHCG, will take office as president in July.
Organization Founded to Connect Black Lawyers, Serve the Community
VHFCNBA was founded in the 1950s, at a time when Black lawyers were not welcomed in other local bar associations and faced challenges with admission to law schools, including Stetson's. The organization was later named for Virgil Hawkins, who was refused admission to the University of Florida Law School because of his race and pursued the matter to the United States Supreme Court. Although the Court ordered the law school to admit Hawkins, it continued to refuse admission to Hawkins and other Black students based upon the supposed "great public mischief" that would result. The Florida Bar also refused Hawkins admission, which was finally granted in 1977, when he was nearly 70 years old.
Throughout its history, the VHFCNBA has embraced dual purposes of serving disadvantaged individuals and providing opportunities for Black lawyers. For example, Ogé, who is currently staff counsel at GEICO, says that a recent VHFCNBA seminar featured workshops on everything from taking expert depositions to the high number of Black youths in the juvenile justice system.
Davis speaks enthusiastically about VHFCNBA's mission of giving back to the community and providing access to justice. He praises the organization's fellowship program, which provided a thousand pro bono clinic hours in the past fiscal year.
"Our forerunners who formed the organization in the 50s, that's what they were concerned about and that's what we continue to be concerned about," Davis said. "How do we make sure that everyone has the ability to go to court and have legal representation by getting competent counsel?"
Stetson Law Encouraged Community Involvement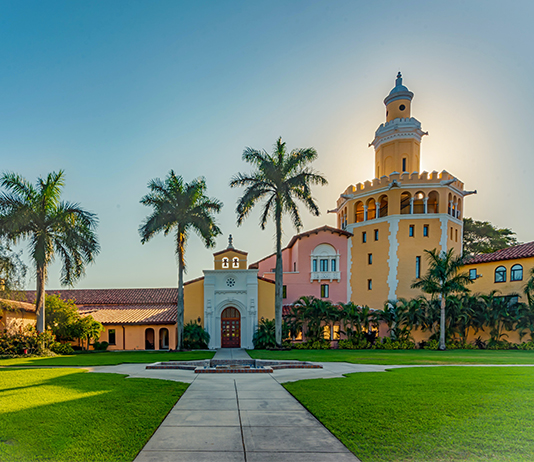 It's no surprise that Stetson Law is so well-represented in the leadership of bar and community service organizations like the VHFCNBA.
"Stetson has this aura about it that always wanted to pull you in to get you involved," Ogé said. "Every single area of law, they had an organization for you to join and learn more about."
As students, the current VHFCNBA board members were active members of the Stetson Law community. Ogé says she met Obi through the Stetson Law Chapter of the Black Law Students Association ("BLSA"), which frequently worked with local VHFCNBA affiliates. Davis also credits his longstanding affiliation with VHFCNBA to the presence of an affiliate chapter on Stetson's campus.
While she was in law school, Perry, the executive director and general counsel of the Florida State Attorney's Office, served as a tutor, on moot court, and as President of BLSA. She agrees that Stetson Law students have many opportunities to be involved in the community, which can be particularly important to minority students. She first became involved in VHFCNBA because her father, former Florida Supreme Court Justice James E.C. Perry, brought her to meetings, and today she is working with the organization to continue connecting older and younger generations of lawyers.
Davis, now a partner with Kuehne Davis Law, served as president of the Student Bar Association when he was in law school. He continues to serve the Stetson Law community today as a member of the Stetson University Board of Trustees.
"It's always about paying it forward," he said. "You can support the institution that supported you."
-Media contact: Kate Bradshaw
[email protected]