Stetson Hosts Templeton Business Ethics Case Competition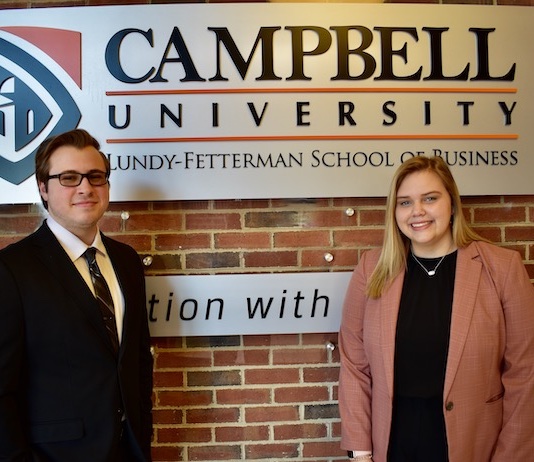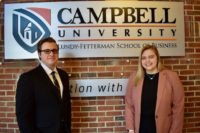 The annual Templeton Business Ethics Case Competition was hosted virtually Feb. 17-18 by Stetson University. Undergraduate students from 16 invited institutions had the opportunity to analyze and present arguments on a contemporary business issue with financial, legal and ethical implications.
Through the generous support of Troy and Sissy Templeton, the Stetson Business Ethics Initiative within the School of Business Administration sponsors the Templeton Case Competition each spring semester.
For the competition, after receiving the case, teams were given two weeks to prepare and submit an executive summary and a visual presentation. The case presented to the students this year was "Building Codes and the Climate Crisis: The ICC and Stakeholder Alignment."
Teams took on the identity of consultants, advising CEO Dominic Sims and the senior management team of the International Code Council on the financial, legal and ethical issues surrounding the process they will adopt for the upcoming code development cycle — while keeping in mind the delicate situation in which the ICC finds itself regarding its stakeholder relationships.
Specifically, the teams were told that CEO Sims wanted to ensure that the ICC's model energy conservation code didn't become irrelevant by not addressing the climate-change crisis with the seriousness and urgency advocated by state and local code officers. At the same time, Sims was equally concerned the ICC didn't alienate significant constituents in the building construction industry and the fossil fuel industry.
Each team made an oral presentation to a panel of judges. Bracket winners then delivered a final eight-minute oral presentation to the entire body of judges in a plenary session that included all conference attendees, members of the Stetson community and the public.
For the second consecutive year, Campbell University students placed first in the competition. University of Massachusetts-Amherst took second place, St. Petersburgh College came in third and Florida Gulf Coast University finished fourth.
The top four teams and the four bracket runners-up (Pennsylvania State University, Georgetown University, Belmont University and Clemson University) all received cash prizes. Troy and Sissy Templeton were present for the Awards Ceremony on Friday, Feb. 18.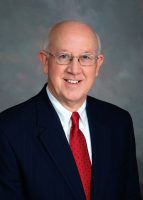 Representatives from business leadership positions across Florida, as well as two higher education faculty members, volunteered their time to serve as judges for the competition. They included: Peter Brockway, executive-in-residence, Wake Forest University; Yvonne Chang, director, Club Management and Regulatory Affairs, Disney Vacation Club; Randall Croom, PhD, associate professor of management, Stetson University; Helena Dabrowski, director of Finance, Sunshine Ace Hardware; Paul Dascher, PhD, retired dean, Stetson University School of Business Administration; Theo Etzel, CEO and owner, Conditioned Air; Elin Kunz, certified health care compliance specialist; Brent Gibbs, principal counsel, Walt Disney Parks and Resort, U.S.; Elliott Grosh, P.E., retired senior vice president, PBS&J Corp.; Debbie Lashinsky, retired senior director of I.T., Ryder System; Karen Nalven, president and CEO, Better Business Bureau, West Florida; Cathy Wood, retired senior vice president of Finance and Business Services, Florida Institute of Technology.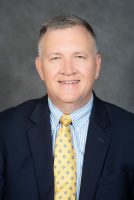 The international competition included teams from Canada and Mexico and was produced with the help of student members of Stetson's Business Ethics Case Competition team (BECC). Stetson students Bec Hett, captain of the team; Matt Clements; Mark Manglardi; and Jaylen Walton served in the role of Bracket Coordinators.
"The Templeton Business Ethics Case Competition is a wonderful example of the transfer of learned course material to a real-world setting," commented Jim Beasley, PhD, Stetson professor of management and founding director of the event. "The use of concrete, actual business dilemmas in the cases analyzed by student participants prompts a level of learning that significantly supplements students' curricular programs in business education."
"Over the past seven years, the Templeton has become a premier program of experiential learning for business students from universities in the United States, Canada and Mexico," said John Tichenor, PhD, co-director of the competition and associate professor of management:
The 16 participating team:
Belmont University
Campbell University
Clemson University
Elon University
Florida Gulf Coast University
Florida State University
Georgetown University
Iowa State University
Northern Illinois University
Pennsylvania State University
St. Petersburg College
Universidad Panamericana
University of Calgary
University of Florida
University of Massachusetts-Amherst
University of North Dakota
-Robbie Harper