Centurion Sales Team Earns Second Place Overall in Oklahoma City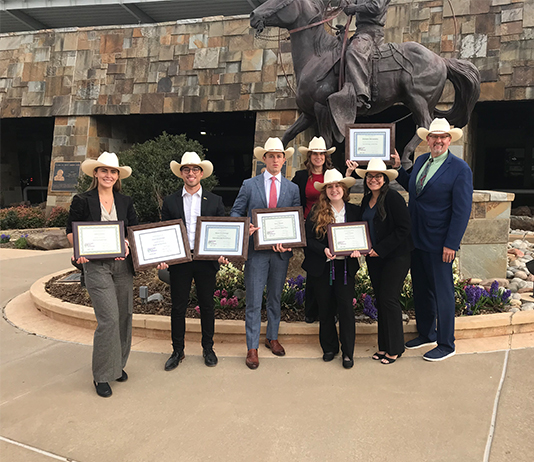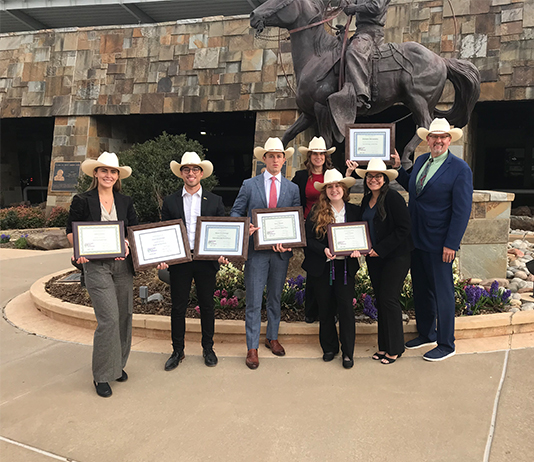 The Stetson University Centurion Sales Program Competition Team took home awards in all categories at the recent Challenger Sales Institute Collegiate Sales Competition in Oklahoma City, Oklahoma, and earned Second Place overall.
The team was led by Centurion Sales Program founder and Director John Riggs, DBA, and Assistant Professor of Sales and Marketing Dena Hale, PhD. The team's first win was on Thursday, March 31, with Chase Harshbarger taking Third Place in the Speed Selling Competition, which set the tone for the rest of the competition.
Following Harshbarger's win, Isabella DeRienzo won her first-round role play, advancing her directly into the semi-finals. Julia Rentas and Amanda Woodley posted strong Second Place performances in their first-round role plays, placing them into the "Wildcard" round. Woodley fought her way back from the Wildcard round, winning First Place in her category, which earned her a spot in the "semi-finals" with DeRienzo.
While all of this was going on, Chase Harshbarger and Robert "Isaac" Choate were battling against 16 others in the Sales Management Ethics Case Competition. The two were tasked to assess, analyze and provide recommendations to senior executives on a company's salesperson performance-evaluation methodology.
Under the leadership of Team Captain Julia Rentas, DeRienzo and Woodley completed their semi-final role play preparations and were ready to face off against the eight remaining competitors. As the semi-final role plays came to an end, both DeRienzo and Woodley emerged on top, earning a spot in the "finals." By 2 p.m. on Friday, April 1, it was down to Stetson versus Baylor in the finals and the results were as follows:
First Place Role Play – Amanda Woodley
Fourth Place Role Play – Isabella DeRienzo
Third Place Speed Selling – Chase Harshbarger
Third Place Sales Management Ethics Case Competition – Robert Choate and Chase Harshbarger
Second Place Overall – Julia Rentas, Amanda Woodley, Isabella DeRienzo, Robert Choate and Chase Harshbarger