Scholar tells of Jewish Resistance during Holocaust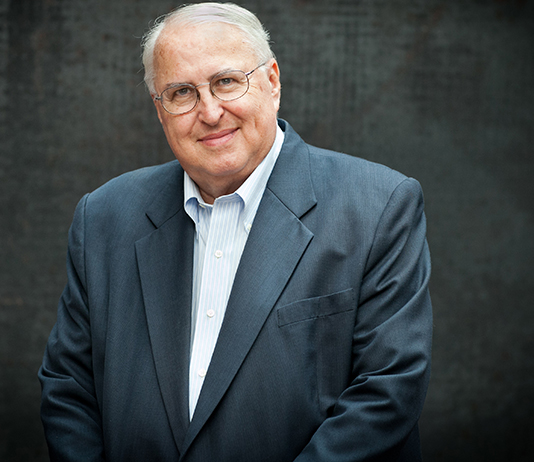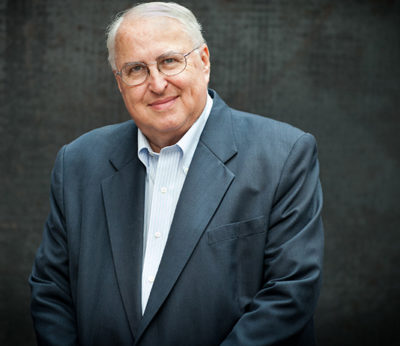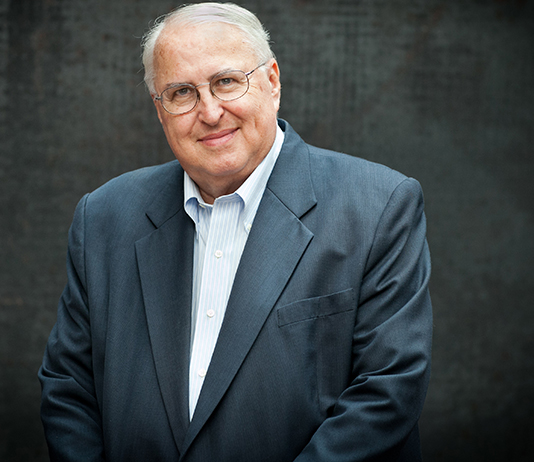 When Hitler and Germany's Nazi regime carried out the genocide of six million Jews before and during World War II, "there's a widespread consensus, almost, that Jews went like lambs to the slaughter," said Steven T. Katz during Stetson's annual Holocaust Memorial Lecture on Thursday night, April 7.
"I would like you to understand why that's problematic," Katz told the audience of some 100 attendees in the Stetson Room of the CUB, plus viewers who attended virtually via Zoom. "The normal conception that people have of the subject is very misguided."
Katz, the Slater Professor in Jewish and Holocaust Studies at Boston University, titled his lecture, "Reconsidering Jewish Resistance During the Holocaust."
Katz is "one of the world's leading Holocaust scholars," said Eric Kurlander, PhD, Stetson's William R. Kenan Jr. Professor of History and director of Jewish Studies, while introducing Katz.
Katz spoke while seated before the audience, noting that he was recovering from a broken shoulder that left him with three bones held together by a plate with three screws.
"Resistance is a complex subject because how do you measure resistance?" he said. "If your criteria is only carrying guns like the French underground or the Dutch underground, that's one thing. But if you have a more open conception, you'll see that in the Jewish case there was a great deal of resistance."
Katz, a member of the academic committee of the U.S. Holocaust Memorial Museum and a member of the United States delegation to the International Holocaust Remembrance Alliance (IHRA), detailed what he called "spiritual resistance."
"When we talk about resistance we don't just mean carrying a gun …," Katz said. "We know from archives that there were 600 illegal minyanim – illegal prayer quorums — in the Warsaw ghetto every day. To have a Jewish prayer quorum, you have to have 10 men. That means 6,000 people every day took their life in their hands because if they were caught, they would be shot."
Katz noted such spiritual resistance comprised "a whole continent of Jews . . .You have professors giving lectures. You have self-help organizations feeding children and sneaking in a few lessons. You have Zionist organizations teaching agriculture. In the Warsaw ghetto, you have a medical school, a secret medical school — doctors wanted to train the next generation.
"There were almost 1,200 ghettos, and in almost every one of them there was spiritual resistance. In Hebrew, we call it 'amad' — to stand against, to oppose. And it was with the support, not an opposition to, the leadership."
Physical resistance occurred but was more complicated because the leaders of the Jewish ghettos "were always worried about Nazi reprisals," Katz said. He cited a Polish Jewish ghetto from which two Jews escaped into a nearby forest. "Three days later, 1,570 people in the ghetto were murdered – all of them. Total annihilation."
Physical resistance in the Jewish ghettos was hampered by extreme malnutrition, dysentery, rampant tuberculosis and other sicknesses among inhabitants. However, Katz said his research at Holocaust archives in Jerusalem and elsewhere led him to discover that 100 Jewish ghettos had instigated acts of physical resistance.
"Now this doesn't mean they succeeded," he added.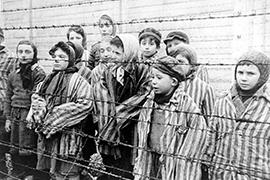 However, "one of the most famous and remarkable" acts of Jewish resistance took place Oct. 6-7, 1944, in Auschwitz, the largest of the German Nazi concentration camps and extermination centers.
Jewish prisoners "organized the resistance," Katz said. "They attacked the guards. They blew up crematoria four. All of this had consequences. For reasons that aren't altogether clear, (Heinrich) Himmler (a leader of the Nazi SS and a main architect of the Holocaust) ordered no more gassing of Jews in Auschwitz. I think it may have had something to do with his idea that he was going to make a separate peace with the Allies, not with the Russians, and he was going to use the Jews as a bargaining chip. But in any case, Auschwitz never again gassed the Jews.
"The fact is the 70,000 Jews would have all been annihilated. But the uprising at Auschwitz saved their lives."
Katz concluded his lecture by noting, "What's remarkable (about the Holocaust) is not how little resistance there was, but rather how much."
Katz was formally introduced by Carmen Palmer, PhD, assistant professor of Religious Studies.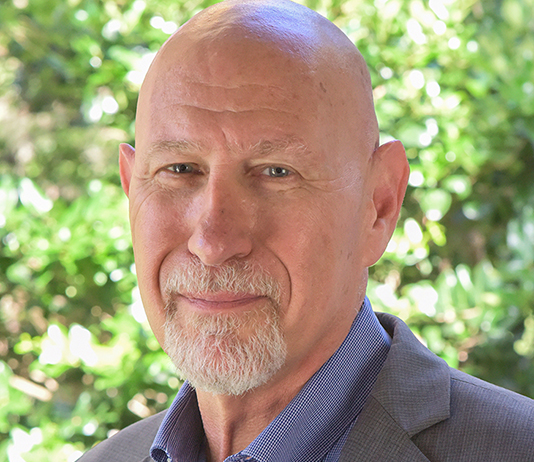 Prior to the lecture, Deborah Goldring, PhD, associate professor of Marketing, presented a remembrance of the late Stuart Michelson, PhD, Roland and Sarah George Professor of Finance and Chair of Finance, who passed away March 28.
A memorial service is planned for Michelson on campus on Thursday, April 28, at 6 p.m. in Lee Chapel inside Elizabeth Hall. People also will be able to attend virtually via Zoom.
"Stuart was the highest-ranking Jewish faculty member at Stetson and he fully embraced his Jewishness," Goldring said. "The first sentence of Dr. Michelson's obituary was that he was a mensch. From the book, 'The Joys of Yiddish,' a mensch is someone worthy of admiration and respect. Yes, Stuart was a mensch — the highest compliment for an honorable, decent man . . . He was passionately committed to the Jewish value of tikkun olam – 'repairing the world.' "
— Rick de Yampert