SPREES Folk Music Festival to raise funds for Ukraine on April 11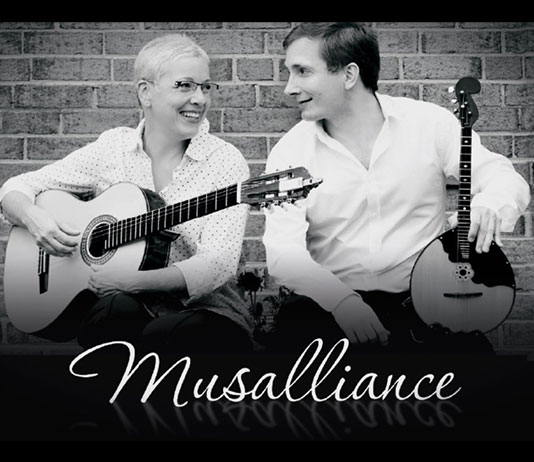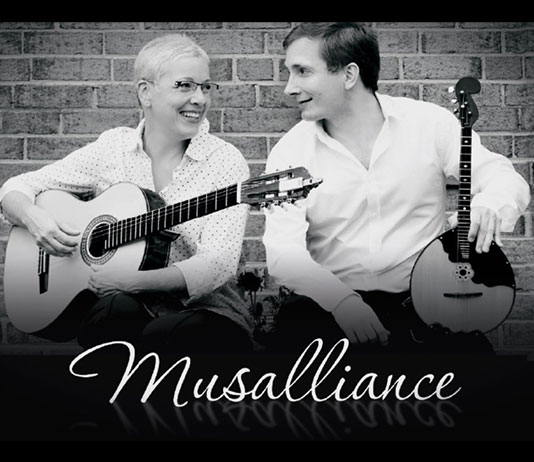 The string duo of Musalliance will present a free concert and workshop at Stetson University on April 11, featuring Eastern European and Slavic folk music to raise funds for war-torn Ukraine.
Musalliance features Anna Kusner on guitar and Peter Omelchenko on the domra, a Russian mandolin. Omelchenko is of Ukrainian descent and Kusner is of Jewish descent. They are both natives of Russia and graduates of Moscow's prestigious Gnessin Academy of Music.
They will present two events on Monday, April 11, hosted by Stetson's Program in Russian, East European and Eurasian Studies (SPREES):
A workshop from 4 p.m. – 5:15 p.m. where the duo will explain Slavic folk instruments and interact with the audience in the Rinker Environmental Learning Center (RELC), located at 230 E. Michigan Ave. beside the Gillespie Museum.
A concert featuring Eastern European music from 6-7 p.m. in Tinsley Hall inside Presser Hall.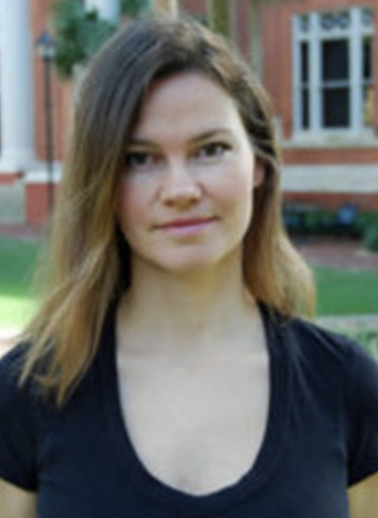 Both events are free and open to the public. Cash donations will be collected for the nonprofit Razom for Ukraine, which is providing humanitarian war relief, including medical supplies.
"Music has the power to bring people together and inspire them to action," said Snezhana Zheltoukhova, PhD, Stetson visiting assistant professor of Russian, World Languages & Cultures. "We want to continue the call for peace in Ukraine and help bring an end to this war."
For questions about the events, please email Zheltoukhova at [email protected].
-Cory Lancaster