After the war, Jonah Helwig '22 wants to help Ukraine 'heal and rebuild'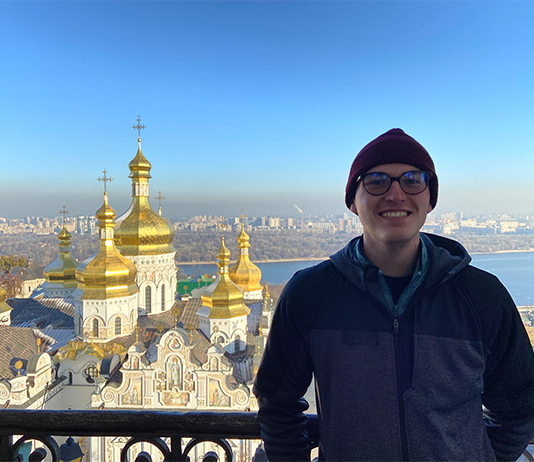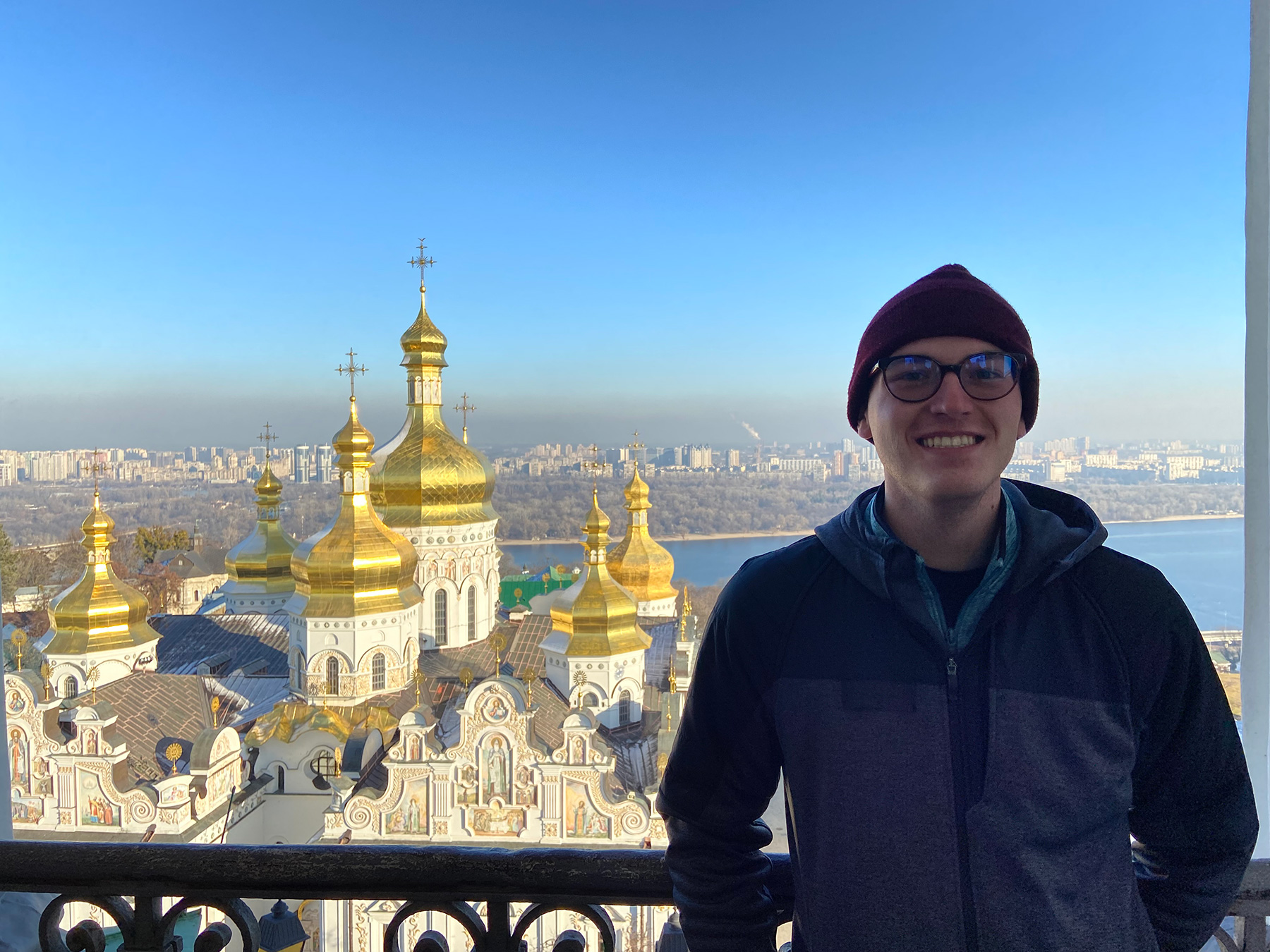 "Stetson has always been a place of peace for me," says Jonah Helwig '22, a dual major in History and Russian, East European and Eurasian Studies (SPREES) from Winter Garden, Fla.
"My hope for the students and faculty member coming this fall [from Ukraine] is that they get to experience the peace that I found at Stetson. After experiencing the chaos of war and the uncertainty of becoming a refugee, they deserve to be at peace. I really hope they will feel supported by the Stetson community and can come to consider DeLand a second home."
Stetson announced March 31 that it will open its doors to Ukrainian students and faculty displaced by Russia's war against Ukraine. Beginning this fall, a handful of Ukrainian students will receive tuition, room, board and travel expenses, allowing them to continue their studies here. Also, Ukrainian faculty can apply for a yearlong appointment as a Brown Visiting Teacher-Scholar Fellow.
The university has launched a $250,000 fundraising campaign to support the initiative. Displaced Ukrainian students and faculty can apply for the program at the Stetson University Supports Ukraine website. Supporters also can make donations on the site.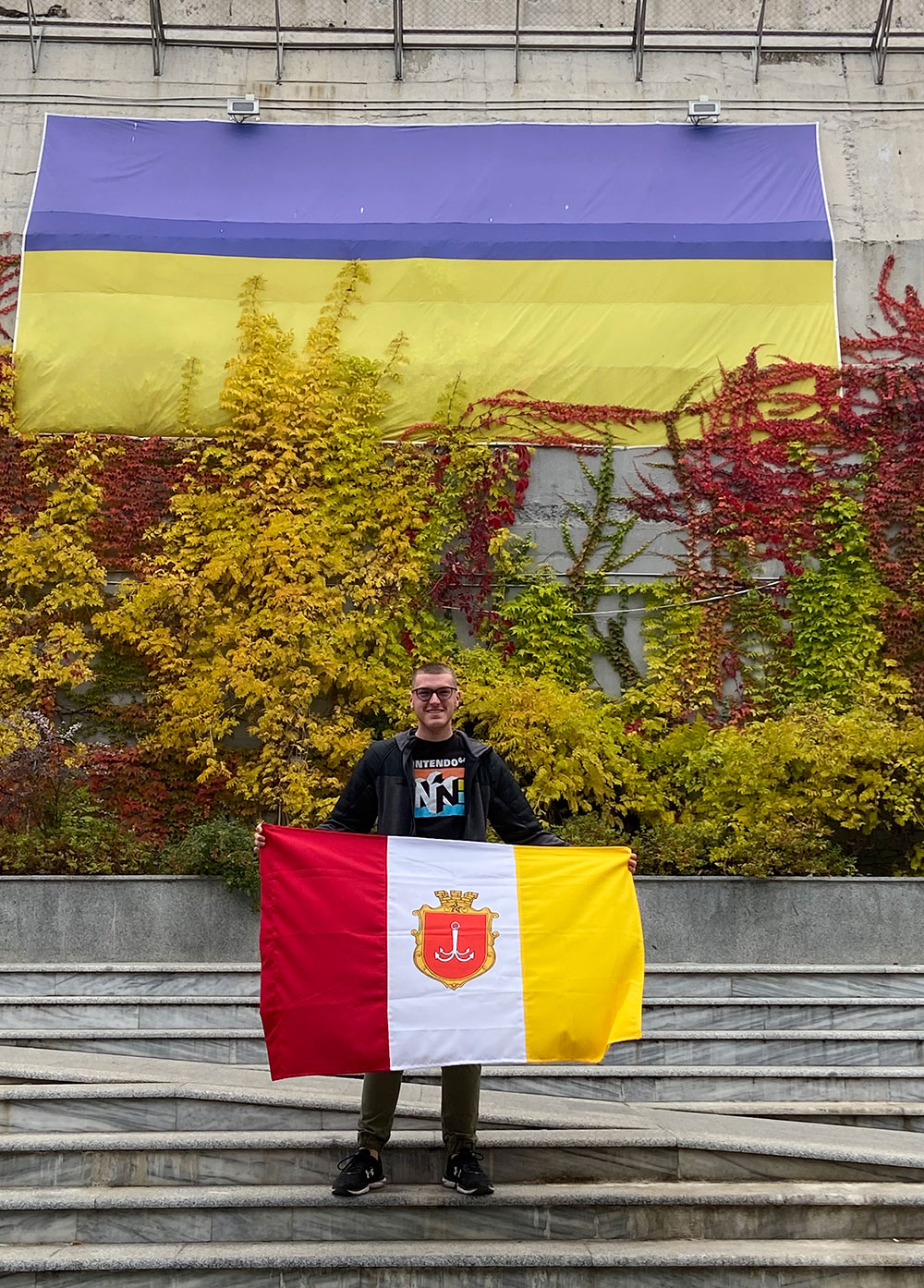 Helwig studied abroad in Ukraine in Spring 2020 before being forced to evacuate Kyiv almost two months later because of the pandemic. He returned in Fall 2021. "My time in Ukraine taught me so much about the country, the post-Soviet space, and the world," he says. "The thing that surprised me most was how warm and welcoming Ukrainians can be. Hospitality is truly a national characteristic."
While there, he saw injustice, poverty and "a nation wanting to improve." The experience influenced his career goals, and Helwig plans to work with human rights organizations or think tanks to help bring about policy that will help improve the world.
Since Russia invaded Ukraine in February, Helwig has checked his news feed "at least 10 times a day" for updates on Ukraine. He calls it "surreal" to find out that a bomb hit a building he knew, including an apartment building right across from his host family, and to learn that familiar places have been destroyed.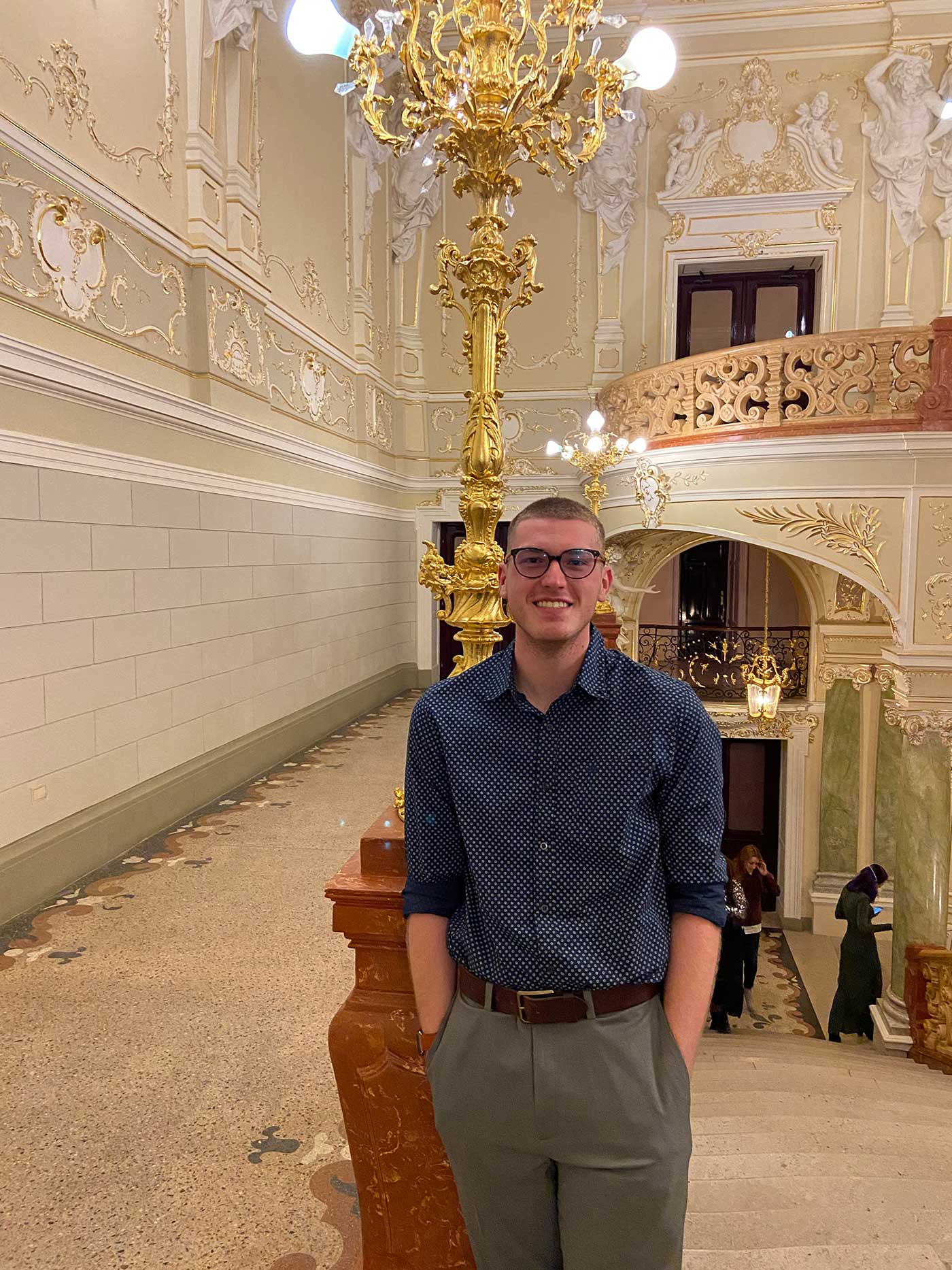 "What gives me hope are the stories of the brave defenders and rescuers of Ukraine," Helwig says. "The Ukrainian people have been subjected to some of the worst human rights violations in history and they have met it with humanity. I saw a video near the beginning of the war where Ukrainians gave food and water to a captured Russian soldier. The Ukrainian people know that injustice cannot be met with injustice. They have already won this war by showing their humanity, kindness and bravery to the world."
Helwig hopes that the Ukrainian students and faculty member whom Stetson hopes to bring to campus this fall not only find peace, but a space in which to share and be proud of their Ukrainian heritage.
"Ukraine has a lot of elements that are distinctly Soviet and straight out of the pages of my history books," he says. "However, what impressed me [from my time there] was how distinctly Ukrainian it was. The Soviet monuments were gone and the national artwork declared proudly that this is Ukraine, distinctly Ukraine! [When this is over] most of all I want to see my friends. I want to return to this beautiful country and help them heal and rebuild from this tragedy."
-Amy Gipson