For Richard (Andrei) Pemberton '15, Study Abroad Brought 'Total Immersion' in Ukraine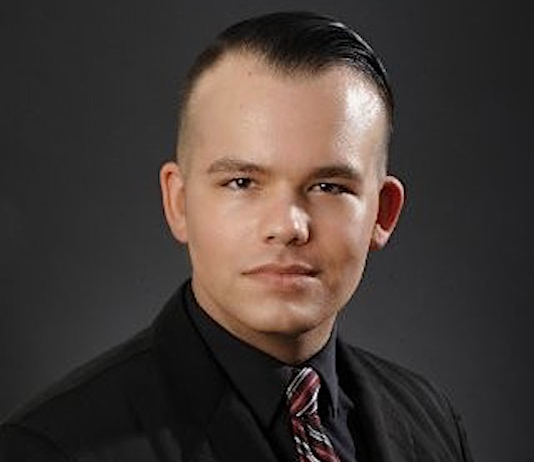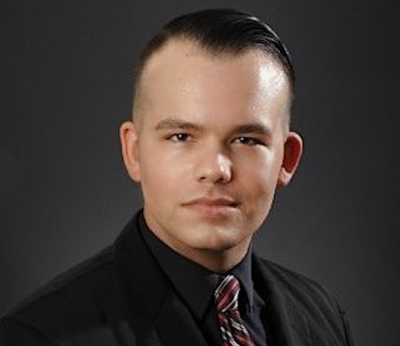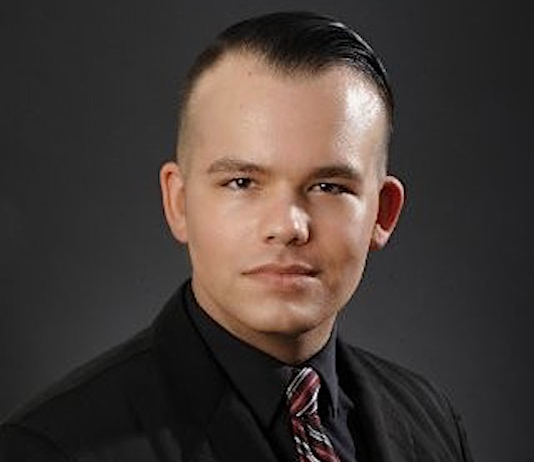 Life views can forever change when a student studies abroad, and involving far more than than changes in landscape. Then add a war that rages involving the people, places and cultures once explored.
Change forever.
Just ask Andrei Pemberton '15, a double major in political science and Russian studies who also minored in Russian language and history. (He also has a bachelor's degree in information technology from the University of Massachusetts – Lowell and a master's in cybersecurity and information assurance from Western Governors University. And some people might know him as Richard, although Andrei is preferred.)
Today, Pemberton, a native of Springfield, Missouri, living in Tavares, Florida, is the senior HRIS (Human Resources Information Systems) analyst for Mitsubishi Heavy Industries in Lake Mary, not far from the Stetson campus.
However, eight years ago, in February 2014, he set out for Moscow, site of the Sochi Olympics, on the way to Ukraine and Moldova and then back to Ukraine and other parts. Some of the stops resulted from an evacuation due to an invasion of Crimea. Finally, there was a brief layover in Turkey before settling in Tbilisi, Georgia.
Pemberton was there to study abroad, returning home late that May.
He learned.
At the time, Pemberton was interested in a career in the foreign service, particularly diplomacy. He had sought study abroad to experience real life. He received it, alright.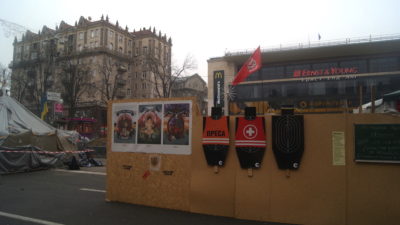 "I learned more in my few months abroad with total immersion and became fluent in Russian," he recalled. "I knew I wanted to go, but I was well aware of the likelihood of conflict breaking out in the region. This interested me from a political science and historical perspective, and despite the assurances from many experts in the field, I had a strong inkling that war would break out."
His specific study program examined "frozen conflicts" in the post-Soviet space — namely, Georgia and Moldova — through a partnership program among the School of Russian Studies and Asian Studies, NovaMova Language Institute, KROK Business School, Moscow State University, Moscow State Institute of International Relations, the London School of Bishkek, and Stetson University's Program in Russian, East European, and Eurasian Studies (SPREES).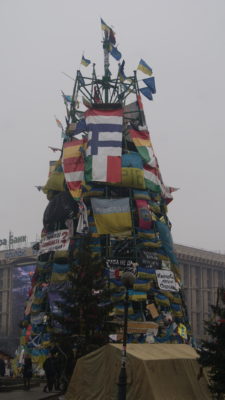 As Pemberton explains it, the term "frozen conflict," when applied to the former Soviet Union, refers largely to unresolved border and territorial disputes, as well as "breakaway" regions that have declared independence from the larger country. Examples would be Transnistria in Moldova, and South Ossetia and Abkhazia in Georgia. These defacto "countries" are largely dominated by ethnic minorities or populations that lean more toward Russian interests, or they've simply had their fires stoked by the Russian government, Pemberton noted.
Such conflicts serve a purpose for Russia, weakening its neighbors so that there is a "buffer zone" between Russia and the rest of Europe, Pemberton continued. Unlike the direct invasion and seizure of Crimea, these are more complicated where the territories become almost solely reliant on Russia for their economy. Unresolved border disputes and these "frozen conflicts" compromise any hopes of the countries joining NATO or the European Union, Pemberton said, sounding very much like the expert he became during his time studying abroad.
For Pemberton, the total immersion brought uncommon insight.
"In terms of learning," he said, "I can't really compare the experience with Stetson. I didn't sit in a classroom much outside of my language lessons. Most of my experience was in person, including direct participation in the Euromaidan movement [a wave of demonstrations and civil unrest in Ukraine, which began in November 2013]."
Also, the immersion brought a new deeply sown perspective.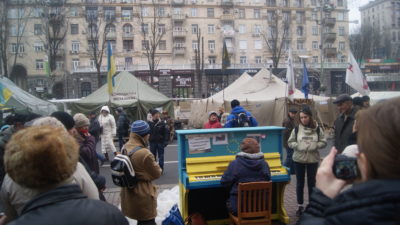 "My experience in Ukraine showed me directly the importance of ensuring human rights against police brutality," he said. "I saw for myself civilians who were murdered …, and it came to a point where the police themselves were using live ammunition as well as Molotov cocktails. This came shortly after the Black Lives Matter movement had started in the U.S., and shortly before the Ferguson riots [in Missouri]. The combination of the two, and my family's history in policing, inspired me to actually go into law enforcement for community-policing based reformation."
Ultimately, Pemberton steered away from a career in law enforcement, but his conviction about freedom remained.
His words: "The people of Ukraine desire to be recognized as an independent nation, separate from Putin's tyranny and from Russian nationalism that claims Ukraine as nothing but, at most, a region of Russia. While Ukraine and Russia's history is a shared one, they are distinct.
"For the students of Ukraine, I hope there is a swift return to normalcy and stability in the region – but I know it will take years to rebuild. … I wish them success in this, and I also wish them peace."
Editor's note: Stetson has established the Ukraine Initiative and launched a fundraising campaign to support the effort, with a goal of $250,000. Stetson will provide tuition, room, board and travel expenses for a handful of Ukrainian students, allowing them to continue their studies here. Ukrainian faculty also can apply for a yearlong appointment as a Brown Visiting Teacher-Scholar Fellow. Displaced Ukrainian students and faculty can apply for the program at the Stetson University Supports Ukraine website. In addition, supporters can make donations on the site.