Academic Awards ceremony: Honoring 'Power and Positive Impact'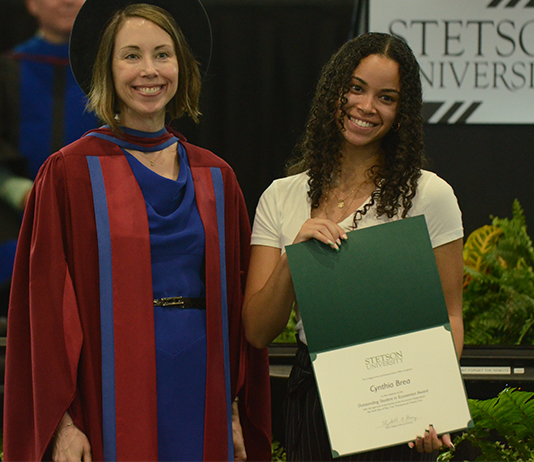 In the words of Stetson President Christopher F. Roellke, PhD, the university's Academic Awards & Recognition ceremony, held May 6, was a time for highlighting "some of the outstanding students who have really made a mark in their programs and majors, and the faculty who have given so much to advance their learning."
To begin the ceremony at the Rinker Fieldhouse on campus, Roellke went on to add the awards being presented recognized the "power and positive impact our students and faculty have on the people and communities in which they live."
Then Stetson's 10th president quoted television's famed Mister Rogers: "It's not so much what we have in life that matters. It's what we do with what we have."
At that point, the stage was suitably set to honor those at Stetson who have done so much as learners and as teachers.
OVERALL STUDENT ACADEMIC AWARDS
McTeer Turner Award
Since 1994, Stetson has honored a graduating senior who represents the highest standard of excellence in academics and leadership, and who has a demonstrated personal commitment to community service and outstanding character.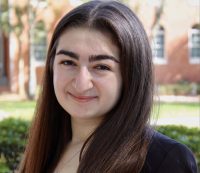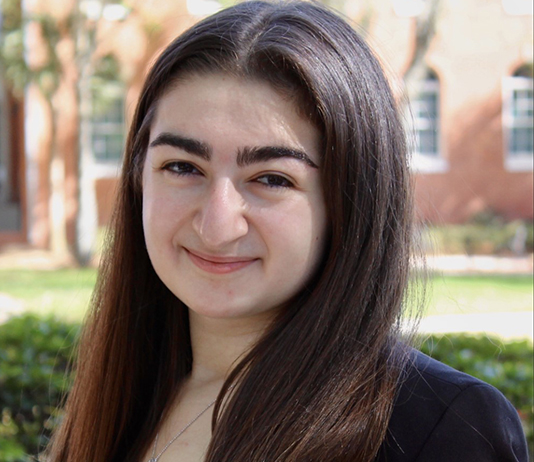 This year's recipient was described by a nominee this way: "In the five years I have been teaching at Stetson, I can think of no student who deserves this award more. In many ways, to justify such a statement, I feel I only have to point to her stellar academic record, as well as her considerable involvement in various positions of student leadership. … However, I cannot leave it at that. I have known this student since the spring of 2019. … During this period as I have come to know her both within and outside of the classroom, she has shown herself to be a hard-working, selfless, inquisitive, empathetic, passionate, joyful and thoughtful student of great moral conviction for whom service to others is not a means to an end but an end in itself. In short, everything the McTeer Turner Award stands for."
Winner: Lana Kolchinsky
Algernon Sydney Sullivan Awards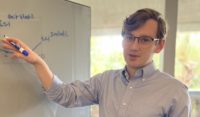 The Algernon Sydney Sullivan Awards are presented annually to the man and woman in the graduating class whose dedication to service and nobility of character set them apart.
One nominee described the male winner as epitomizing the "promise of brilliant, driven and passionate young people to leverage their knowledge and skills in order to address the most pressing challenges facing our world."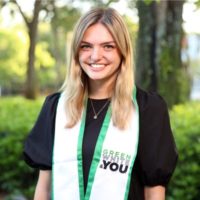 The female was described by a nominee as "a fantastic human and student. One of the most hard-working and ethical humans I have ever had the honor to know and work with. Her commitment to the success of other students sets her apart from others."
Male Winner: Ryan Clifton
Female Winner: Jamie Hardy
SCHOOL OF BUSINESS ADMINISTRATION
Paul E. Dascher Outstanding Scholar Award
Winner: Jamie Hardy
Theodore J. Surynt Merit Award for Business Systems Analysis
Winner: Joshua Finkelstein
David M. Beights Merit Award for Accounting
Winner: Walter Klein
 E. C. Furlong Merit Award for Management
Winner: Mark Manglardi
Merit Award for Professional Sales
Winner: Julia Rentas
Outstanding Senior Business Award in Economics
Winner: Tim Gennes
Distinguished Marketing Student
Winner: Amber Schwartz 
SCHOOL OF MUSIC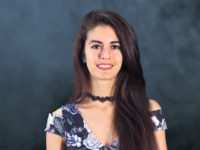 Presser Award (highest award offered annually in the School of Music)
Winner: Emily Palmer
Most Outstanding Music Educator Awards
Winners: Alannah Cullen and Payten Ford
COLLEGE OF ARTS AND SCIENCES
Ray V. Sowers Elementary Education Award  
Winner: Gretchen Nerber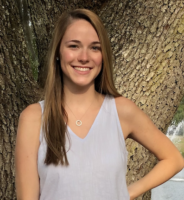 Louis and Elsie Freund Young Artist Award
Winner: Carol Makky
Marjorie Forster Gilbert Award for Performer  
Winners: Shanellie Figueroa and Liza Tananbaum
Michael McFarland Award for Outstanding Senior 
Winner: Isabel Solorzano
Byron H. Gibson Award  
Winner: Calista Headrick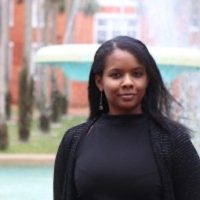 Ronald L. and Margaret Smith Hall Philosophy Award 
Winner: Kadhapriya Lindo
Outstanding Senior in Gender Studies  
Winner: Kadhapriya Lindo
Dorothy L. Fuller Award
Winner: Laura E. Jones
American Institute of Chemists Foundation Outstanding Senior Award
Winner: Savannah Rheingold
Health Science Scholarship and Service Award
Winners: Royce Newman and Lindsey Turmelle
The Jack Gibson Endowed Physics Research Award
Winner: Justin Piel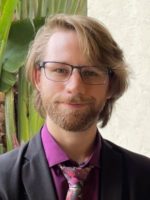 Outstanding Student in Economics 
Winner: Cynthia Brea
Gilbert L. Lycan History Award 
Winners: Alyssa Louk and Trenten T. Ward
William Amory Underhill Award 
Winner: Madelyn Wiseman
The Psychology Department Award for Excellence in Research 
Winner: Morgan Lipkin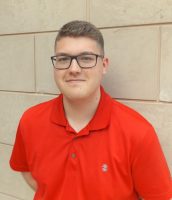 Sergei Zenkovsky Prize in Russian Studies
Winner: Jonah Helwig
 University Honors Program Award for Outstanding Senior
Winner: Lilly Conley
FACULTY AWARDS
John Hague Award for Distinguished Teaching in the Liberal Arts and Sciences
Established in 2007 and named in honor of John Hague, PhD, Professor Emeritus of American Studies, this award celebrates Stetson's tradition of excellence in teaching the liberal arts and sciences and devotion to scholarship, morality and friendship. Those are the guiding principles of Phi Beta Kappa, the nation's oldest and most prestigious undergraduate honorary society.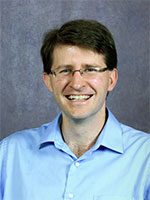 A widely admired teacher, scholar and academic leader, Professor Hague led Stetson's application to earn a chapter of Phi Beta Kappa in 1982; Stetson's chapter was the first established at a private university in Florida. The initial gift allowing Stetson to honor the career of John Hague was made by Dr. and Mrs. William Dunifon.
This year's Hague Award went to a professor who has received nominations in four separate years from Phi Beta Kappa students. He was praised by one alumnus for his "innovative approach to teaching [that] has instilled in me and others a lifelong thirst for knowledge. Through his courses, students were immersed in subjects that would otherwise be theoretical. … When students wanted to discuss the real-world implications of the virtual world further, his door was always open to facilitate deeper and more fruitful conversation."
Winner: Alan Green, PhD, associate professor of Economics
Hand Award for Distinguished Faculty Achievements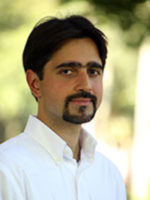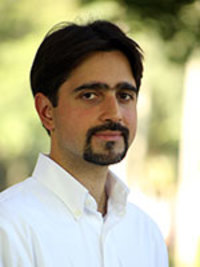 The Hand Award for Distinguished Faculty Achievements are made possible through the continued generosity of trustee emeritus and alumna Dolly Hand and her husband, Homer Hand. Through their support of excellence in higher education, Stetson recognizes outstanding faculty with awards that have been presented to faculty since 1988 for professional achievement in Research, Creative and Professional Activity and for Community Impact.
This year, the Hand Award for Research, Creative and Professional Activity honored a faculty member whose quality of research and writing has had a transformative impact on the School of Music and on Stetson. As a musicologist, he is a scholar of music history with many interests, including Russian, French and Italian opera of the 19th century, Russian and Soviet music, music and politics, and theories of musical form.
Winner (Research, Creative and Professional Activity): Daniil Zavlunov, PhD, associate professor of music, musicology
The Hand Award for Community Impact honored a faculty member who has accomplished an extraordinarily impactful breadth and scope of timely work within the eight years of her tenure at Stetson. A scholar, teacher and practitioner, she rapidly compiled a distinguished record of community service, becoming a key force in Stetson's relationship with the broader community. Her special focus has been on the health needs of underserved communities, including the Spring Hill community of southwestern DeLand.
Winner (Community Impact): Asal Mohammadi Johnson, PhD, associate professor of Public Health
McEniry Award for Excellence in Teaching
Established in 1974, the McEniry Award for Excellence in Teaching is considered Stetson most prestigious award — based on the highest attainment of teaching excellence as personified by William Hugh McEniry, former Dean of the University. Exceptional teaching in the classroom is at the heartbeat of this award, along with intellectual growth, professional competency, academic activities outside of the classroom, and meaningful service to students and the university.
In an extraordinarily close competition, this year's awardee stood out as an exceptionally impactful educator at Stetson and within a field. There is a clear record demonstrating that this faculty member is a phenomenal teacher. Thoughtfully written nominations described a deep commitment to high-quality teaching.
According to one student nomination, "This professor really pushed all his students to achieve academic excellence. He maintained a very high standard in class and promoted a higher level of thinking. This professor was always very accessible and open to help students outside of class hours."
Wrote another student: "This professor effortlessly explains all the information. I personally look up to him as an ACADEMIC GIANT."
Winner: Daniil Zavlunov, PhD, associate professor of music, musicology
Faculty Advisor of the Year Award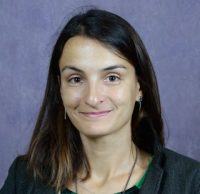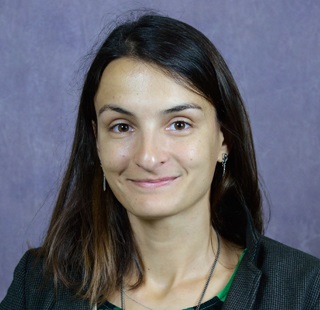 Ten years ago, Stetson introduced this annual recognition for outstanding faculty advisors. In addition to teaching students to navigate their academic success, such faculty play a critical role in helping students explore, develop, and achieve their academic and career goals.
This year's recipient has been nominated numerous times over the years, including multiple nominations this year. Nominators shared that this faculty advisor is very patient, attentive, kind and knowledgeable while also demonstrating care about students' personal and professional growth.
One nominator wrote, "There were several times that I felt overwhelmed and wanted to quit, but she talked through the challenges I was having and helped me to unpack solutions."
Winner: Jelena Petrovic, PhD, associate professor of Communication and Media Studies