Stetson Environmental Fellows to start new bike loaner program to reduce energy use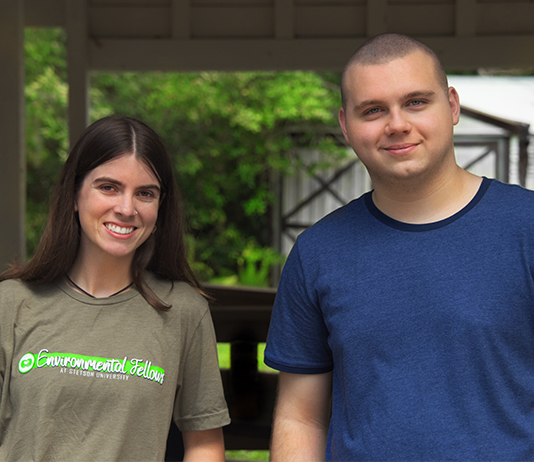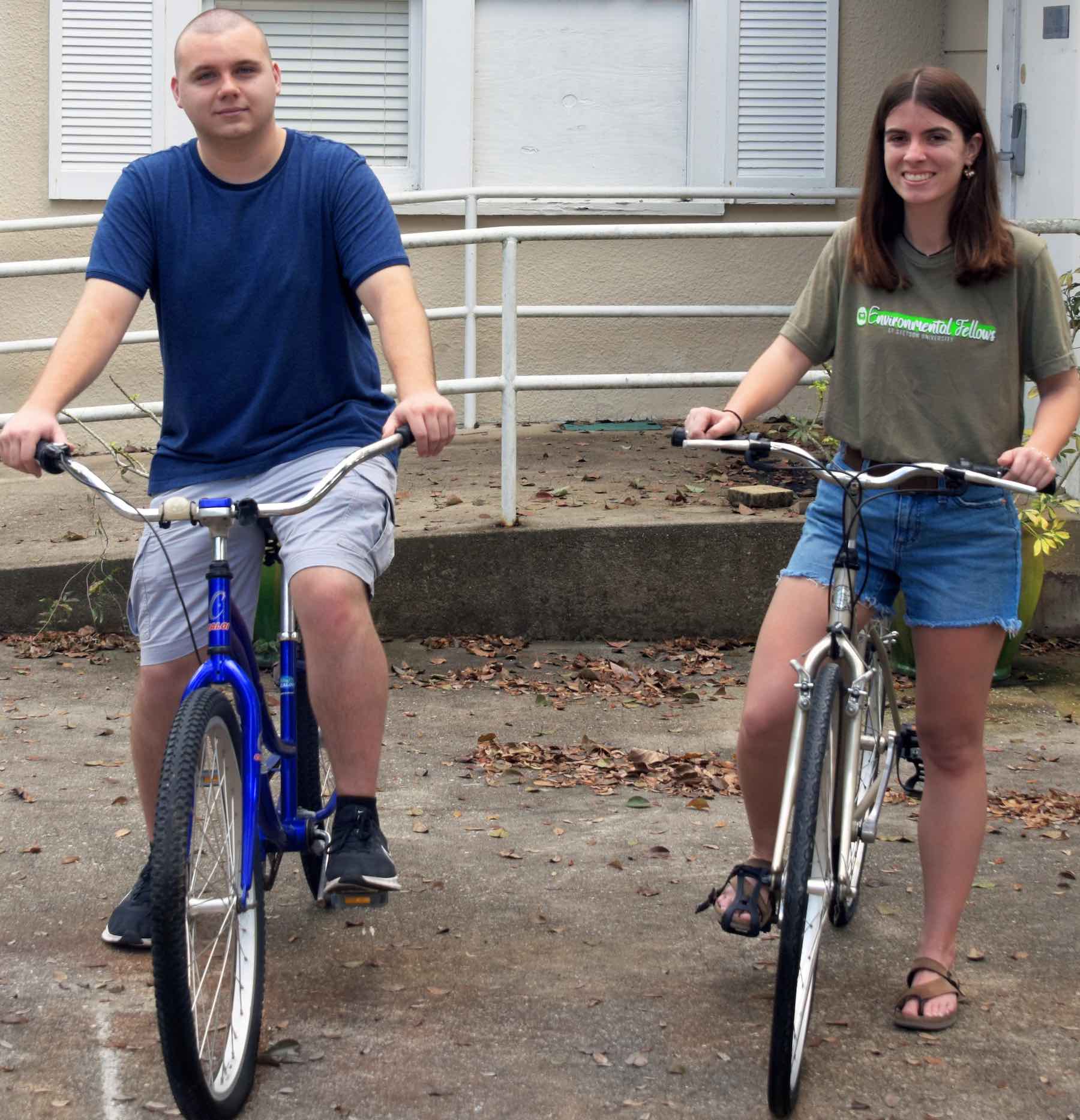 Every May, after students move out of the residence halls and leave for the summer, about 25 bicycles get left behind on campus.
Now, Public Safety and Stetson's Environmental Fellows are partnering to recycle these bikes for a campus-loaner program that will begin in the Fall 2022 semester for students, faculty and staff.
Called Stetson Cycles, the bike check-out system will be free and encourage the Stetson community to get out of their cars, reduce emissions from fossil fuels and help tackle climate change.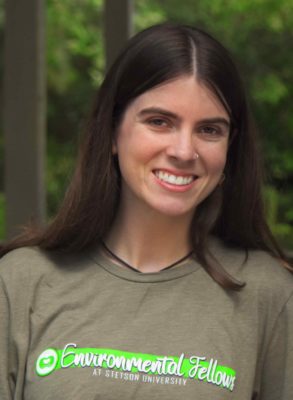 "One of the biggest goals we have is encouraging students to use bikes, instead of driving places, especially because it's such a small campus," said Natalie Bergeron '22, an Environmental Fellow and Environmental Science major who graduated this month. "That would help a lot with energy use.
"I've seen people drive from UVA (University Village Apartments) to the gym. It would be so much easier if they want to get there fast to try to get them to use bikes," she added.
Stetson students have organized similar bike check-out programs in the past, with one operating on campus from about 2006 to 2016, said Kevin Winchell, associate director of Community Engagement for the Center for Community Engagement. Winchell helped start the program when he was an undergraduate at Stetson, with the aim of promoting environmentalism.
Public Safety donated unclaimed bikes to that program, too. When it ended, the bikes were donated to a local charity until the Environmental Fellows started working on the new campus bike program.
"Public Safety enjoys partnering with the Stetson bike program on this great initiative," said Public Safety Capt. Dee Carpenter. Students also can donate bikes to Public Safety for the program.
During the spring semester, the Student Government Association approved $3,000 for the new bike program. The money will fund a dedicated student worker to maintain the bikes and help run the program during the 2022-23 academic year.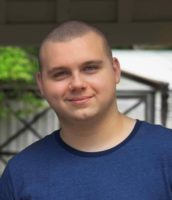 People will be able to borrow the bikes for about two weeks free of charge, by simply providing an ID and email address. Currently, about 50-60 reclaimed bikes are being stored in the old Cross-Cultural Center on Bert Fish Drive. Some bikes just need cleaning or air in the tires while others will require more intensive maintenance.
"The ultimate goal for this project is to reduce the number of people who use cars on campus to reduce campus emissions," added Environmental Fellow Jacob Robinson '24, an Environmental Studies major.
"This will take a long time as we will need to acquire more bikes and make sure our system is tight. But this aims to bring student enjoyment, physical exercise and decrease emissions all at the same time," he explained.
Eventually, Winchell would like to see the new bike program expand and offer incentives for students to create a stronger culture of bike use on campus.
"One idea could be that any students who come to Stetson and commit to not bringing a vehicle could be guaranteed a free bicycle for the entire time that they're a student," Winchell said. "That would make a firmer commitment to decreasing our carbon footprint and literally our parking lot footprint.
"There's a lot that we could do with spaces that are currently parking lots. Further, biking is great for student health, too," he added. "Honestly, it's faster to get across campus on a bike than it is in a car, especially when you factor in parking times."
Students interested in applying for this new work study position with Stetson Cycles should email the Environmental Fellows at [email protected].
-Cory Lancaster