Ukrainian Professor Selected to Teach at Stetson This Year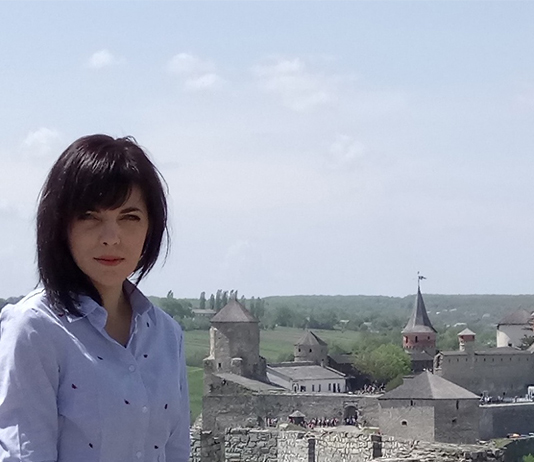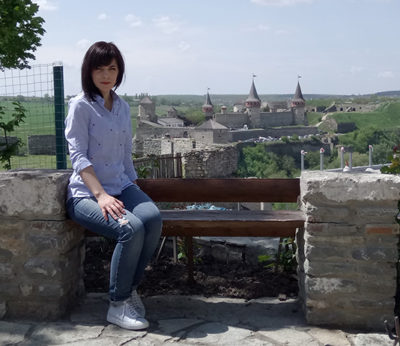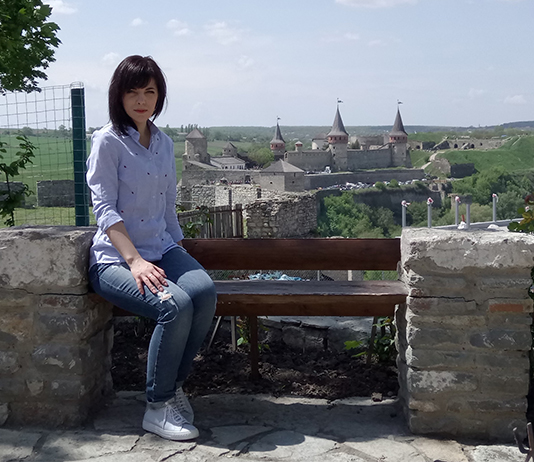 Air raid sirens go off as many as five times a day in the Ukrainian city where Olena Kolupayeva lives.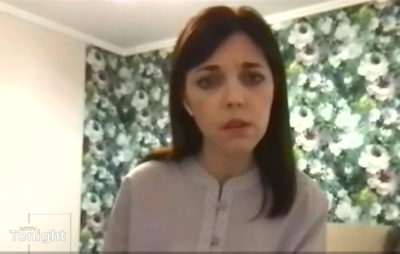 Each time, she and her father hurry to their home's basement, which has been converted into a makeshift bomb shelter since Russia invaded their homeland in February.
Her city of Kamianets-Podilskyi in western Ukraine is located along a military supply route, with buses and trains bringing goods from European and other countries into Ukraine.
"Probably because of this, our region has become a target in order to disrupt their supply of weapons to our country and a lot of people fled from my region," said Kolupayeva, PhD, an assistant professor in the Department of Journalism at Kamianets-Podilskyi Ivan Ohiienko National University.
Kolupayeva will arrive at Stetson during the week of Aug. 8 for a one-year appointment as a visiting teacher scholar for the Brown Center for Faculty Innovation and Excellence.
In late March, Stetson announced plans to host a Ukrainian faculty member and Ukrainian students displaced by the war, beginning in the Fall 2022 semester. A fundraising campaign is underway to raise $250,000 to pay for the expenses of Kolupayeva (pronounced Kаh-loo-PAI-yev-ah) and four students.

Kolupayeva will teach two classes in the fall and Spring 2023 semesters for Stetson's Department of Communication and Media Studies: "Media and Human Rights," and "Media Literacy." In Ukraine, she is an expert on fake news and has conducted research on human rights, including analyzing the coverage of the rights of prisoners in the Ukrainian media.
The faculty committee at Stetson, which reviewed applicants for the position and recommended Kolupayeva, wrote:
"We are very excited to welcome Dr. Kolupayeva to Stetson this fall. Her research and teaching experience related to journalism, media literacy, human rights, and disinformation will not only enrich the course offerings at Stetson within the department of Communication & Media Studies but will also inform the broader community about these issues as they relate to Russia's war against Ukraine.
"In addition, Dr. Kolupayeva will have the opportunity to work with American and Ukrainian students on campus and serve as an ambassador to build bridges between Stetson and Ukraine," the committee wrote.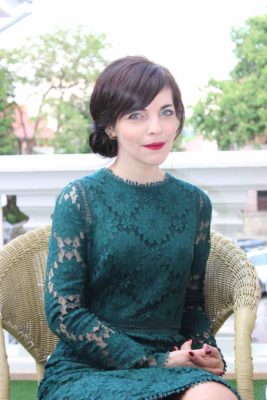 At Stetson, Kolupayeva hopes to educate students about the Russian invasion of Ukraine, human rights abuses by the Russian Federation, including rape, and the growing problem of fake news.
"Media literacy has a great importance for us because during this war we faced manipulated photos and videos, false statements, Russian propaganda, and also such a phenomenon as deep fake videos," she said.
Kolupayeva has never visited America before and said she applied for the position because it will allow her to conduct research on the media, including fake news and how American journalists cover large-scale wars like the one against her homeland. She also looks forward to the chance to teach classes to American undergraduates and raise their awareness about conditions in Ukraine.
In her city, people live constantly with air raid sirens. Recently, an air strike about 35 miles away tried to cut off the water supply to the region. And on the first day of the war in February, Russia bombed a nearby military airfield.
So far, her home and the university where she teaches have escaped damage.
Her university has been offering online classes to students since March. But the campus may reopen in September for in-person classes because it has a bomb shelter where students, faculty and staff can seek safety during air raids.
"I think participating in this program would give me the chance of learning about educational practices and exchange views on the various approaches to teaching and doing research," she said. "This experience could be shared in my native city, in my community. I could gather people to learn more about this international experience."
-Cory Lancaster