Celebrate DeLand Hall Day on Campus, Oct. 13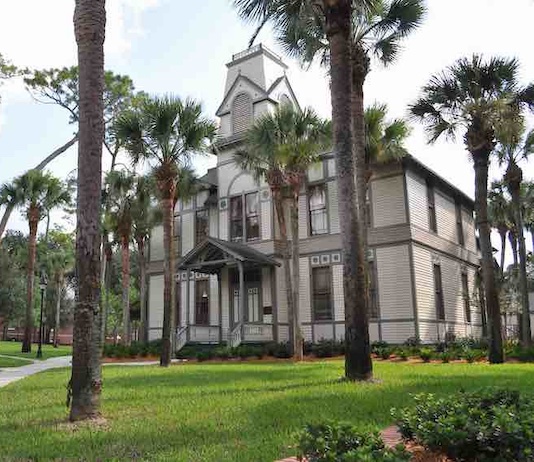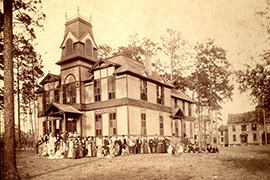 This isn't anything formal or official. It's just for fun and it's worthy fun.
While working in DeLand Hall, Sidney P. Johnston started a tradition in which, on one particular day each year, he shares donuts with the leadership and fellow staff who work at DeLand Hall — DeLand Hall Day! 
That was Oct. 13, 2022.
Johnston, now an associate director in the Office of Grants, Sponsored Research and Strategic Initiatives, also makes sure the donuts, a couple dozen of them, always come from DeLand's popular Mr. Bill's. 
Now, here's a bit of formality. There are historical reasons for such a celebration.
Oct. 13 marked the 138th anniversary of the formal opening of academic classes in DeLand Hall. On Oct. 13, 1884, Henry A. DeLand placed DeLand Hall into service for its primary function: education. Consequently, DeLand Hall possesses significance on several levels, including being the oldest building in continuous use for higher education in the state of Florida. (Note: In 1883, the founding year of Stetson, classes were held in the original First Baptist Church of DeLand, which was demolished about 100 years ago).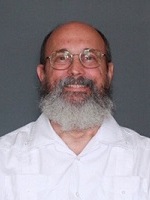 In its rich history, DeLand Hall has supported all functions of a university, from academics and administration to athletics and dining/residential. Plus, the building housed the School of Music for more than 30 years. Finally, today, DeLand Hall supports Stetson's current leadership and administrative functions.
Over the years, the building has been through a lot, too.
On July 20, 1970, lightning struck the DeLand Hall bell tower, causing it to "burst into flames," as reported by the DeLand Sun News, and starting a fire that the DeLand Fire Department quickly extinguished. Recently, Stetson Facilities staffers, working with a contractor to address roof leaks associated with the torrential rains of Hurricane Ian, reported some slightly charred timbers in the bell tower remaining as silent witnesses to the lightning strike and fire that nearly took the building (which was vacant at the time).
In 1982, then-Stetson President Pope Duncan, PhD, and his administration renovated DeLand Hall, intending to "capture and preserve the original integrity of the building," in advance of the celebration of Stetson's first 100 years. On Jan. 27, 1983, DeLand Hall was listed in the National Register of Historic Places for its statewide significance in architecture and education.
And, in 2002, the Florida Department of State awarded Stetson University $350,000 in a one-to-one matching grant to preserve and restore DeLand Hall, the last major restoration project of this historic building.
Time for a worthy celebration, indeed.