A Message from the President about Hurricane Ian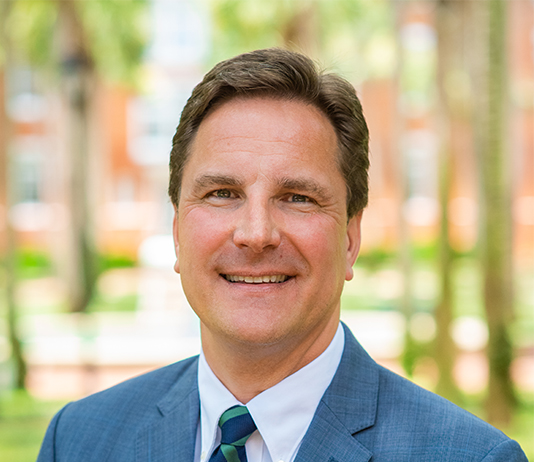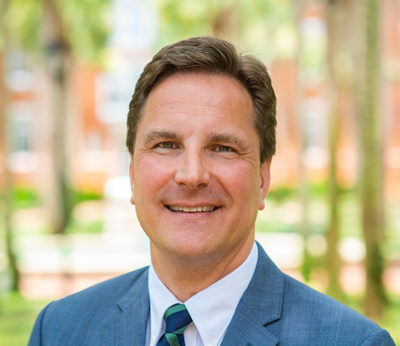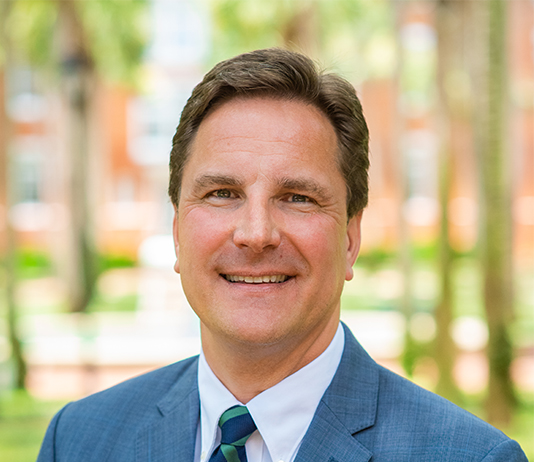 I'm so very proud of our Stetson University community in DeLand, Gulfport and the Tampa Law Center. It is in challenging instances such as this, with Hurricane Ian taking aim at us, that Stetson has always shown great collaborative spirit and resilience. THANK YOU.
On behalf of everyone, I especially want to thank our staff, faculty and the students who remained on campus in DeLand for their preparation, patience and cooperation. I also want to ask that we all take a moment to pause and consider those who returned to lost or damaged homes following the hurricane.
As for our DeLand campus, electricity was expected to be restored completely by Sunday night and we will resume normal operations on Monday, Oct. 3. As we continue our recovery, my thanks go to the Emergency Management Teams in DeLand and Gulfport, who have been meeting and keeping the community fully informed.
The College of Law campus in Gulfport and the Tampa Law Center are both in good condition following Hurricane Ian, and students, faculty and staff are invited to return to campus as of Monday, Oct. 3. More information is available in their post on the College of Law website.
Again, the collaboration, extra effort and ethic of care demonstrated by Hatter Nation has been both exceptional and exemplary.
Hats off to all. And, of course, GO HATTERS.
Christopher F. Roellke, PhD
Stetson University President