Values Day Represented Engaged Citizenship in Action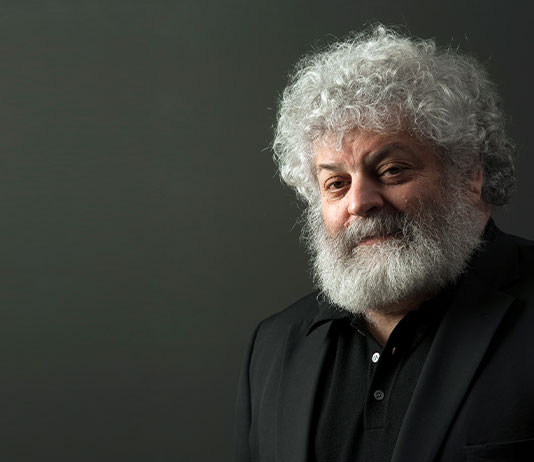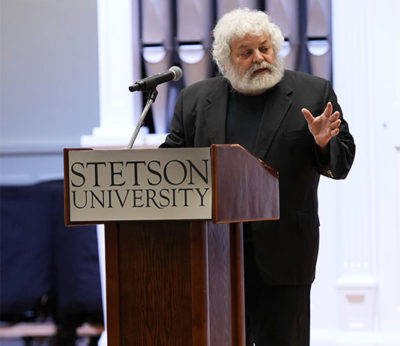 Business used to be focused on profits, but there is a new narrative today where relationships, creativity and treating people right matter even more.
That was the message on Values Day from keynote speaker Ed Freeman, PhD, a critically acclaimed author and Olsson Professor of business administration at the University of Virginia Darden School of Business. Freeman spoke openly to the Values Day theme of Engaged Citizenship through the lens of business and ethics to a crowd of hundreds at Lee Chapel in Elizabeth Hall.
"The world that you are going to create is a world of unprecedented human development," he said. "It's important that you understand the new story of business. Business is powerful. It can be hard work; we can get stuck in old narratives, but we must change how we do things and treat people better in business."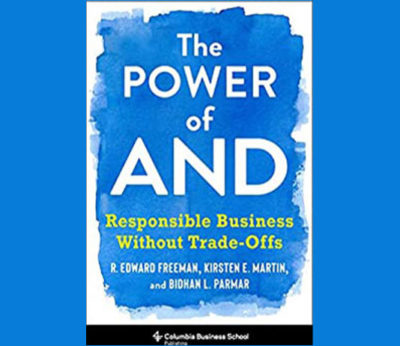 Freeman, author of "The Power of And: Responsible Business Without Trade-Offs," added: "Business schools must go beyond building skills in students; they must engage creative imagination." The key principles of his book focus on purpose, stakeholder value, business as a societal institution, the complexity of people, and the connection between business and ethics.
Engaged Citizenship Requires Intention
Values Day is an annual tradition at Stetson, with undergraduate classes canceled, offices closed and the community invited to intentionally reflect, be in community and take action. This year's theme was Engaged Citizenship.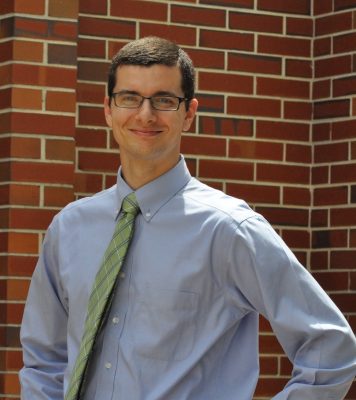 "The actions of businesses should intentionally bring out the best consequences for all," Freeman explains in "The Power of And: Responsible Business Without Trade-Offs."
Values Day at Stetson is an example of his advice.
"Interrogate your values, find what drives you, go deeper and put them into action as you go through today's activities," said Kevin Winchell, co-director of Values Day.
Engaged Citizenship Requires Opportunities for Connection and Reflection
Students had the chance to earn up to six Cultural Credits by participating in workshops and events led by members of the Stetson community. Eighteen workshop topics ranged from mental health to sustainability solutions, including one workshop focused on visioning.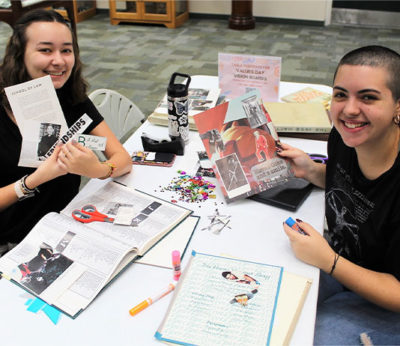 Said Hunter Murphy, engagement and learning librarian: "I chose to offer this event because vision boards can help facilitate student reflection and goal setting as students identify, define and clarify their notions of active, engaged citizenship, as well as what they want and need to become involved in their world. Vision boards can facilitate communication between people and others fostering creative solutions to problems."
At noon, students engaged with community partners at the Globalization Fair.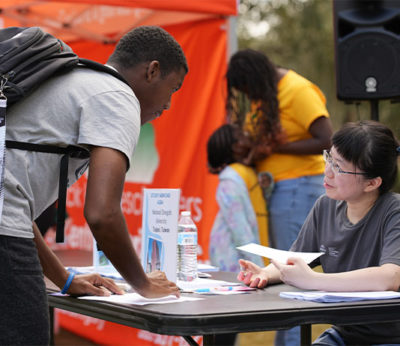 "Walking through the Globalization Fair is awesome, and I am glad community partners come to Stetson for Values Day," said Jakayla Merchant, a junior political science major. "Being able to meet people in our community like the Florida Cancer Specialists, who provide opportunities for us to volunteer and encourage patients going through treatments, is very important to me."
"And we both have a family members who went through cancer and volunteering there would be our chance to give back," added Merchant's friend Cristal Sherman, a junior digital arts major.
All Values Day guests were treated to lunch in the Commons to further connect, reflect and engage with each other.
After lunch, the Stetson R.E.A.D. (Reflect, Engage and Affirm Diversity) program discussed Freeman's book. Rajni Shankar-Brown, PhD, professor and Jesse Ball duPont Endowed Chair of Social Justice Education, led the event.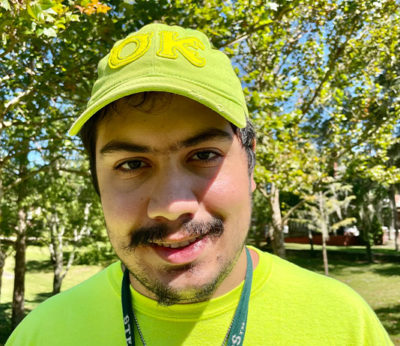 "I found the R.E.A.D. event helpful for me because it connected to how the book goes beyond the typical story of the corporate manager focusing on profits," said Tim Heath '23, an cccounting and public management major. "In the talk, I thought Freeman's initial argument was libertarian, but he took it further and talked with us about what happens when corporations work together with employees."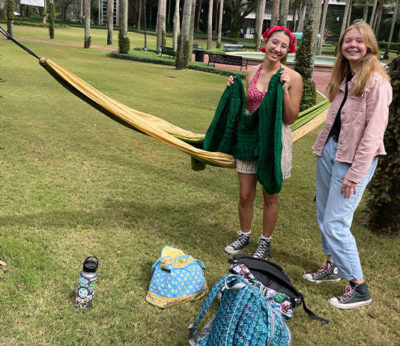 In between workshops and events, students expressed engaged citizenship in other ways. "Valuing mental health is a priority for me. Because school can be hard and as a senior, Values Day gives me time to spend with myself and friends," said Melody Quiroga.
Values Day concluded on Libby Lawn with a Blues Jam concert featuring Ed Freeman and The Stakeholders Band, which also included Values Day co-chair John Tichenor, PhD, along with other Stetson faculty and staff performing.
"This Values Day really showed us how to practice engaged citizenship and what being a whole person looks like," said Audrey Berlie '24, a dual major in environmental studies and environmental business.
"I was talking to my professor, Dr. Randall Croom, and we agreed that Ed Freeman was so transparent in letting us see how multidimensional he is. Many times, speakers will show up, speak and leave. He not only gave the keynote address, but he also had a sense of humor, he shared about his many years practicing Tae Kwon Do, cooking, traveling and then he sang for the students that evening with a band that showcased our other Stetson professors. It was the best."
-Alicia Scott