Alumni Honored At Homecoming Kick-Off Luncheon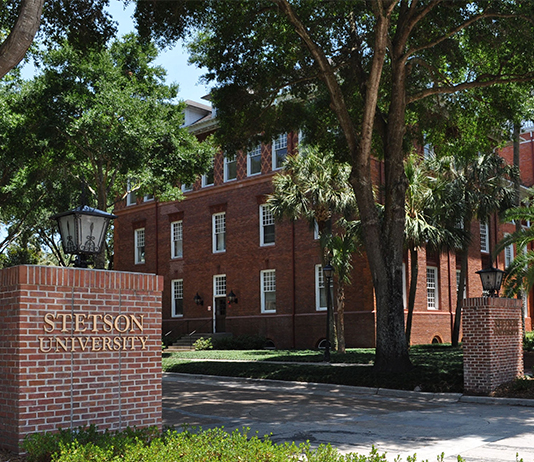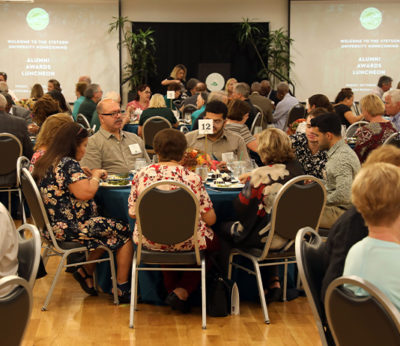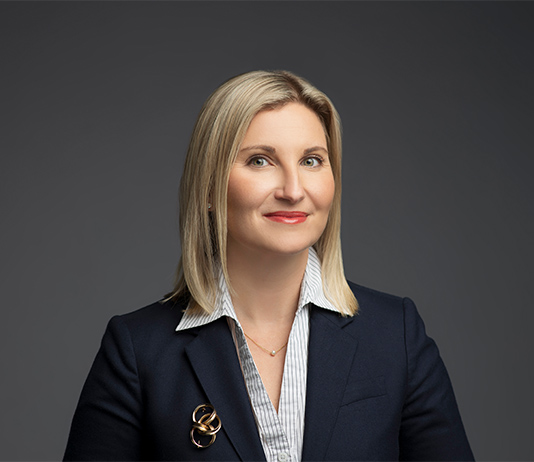 The alumni awards luncheon was the official kick-off event for Homecoming 2022.
"We are all so glad you all have "Come Together" with us in DeLand for our first in person Homecoming since 2019," said Margo Thomas, executive director of Alumni Engagement and Annual Giving.
This year's event not only honored alumni for 2022, but also alumni who would have been honored in 2020 and 2021.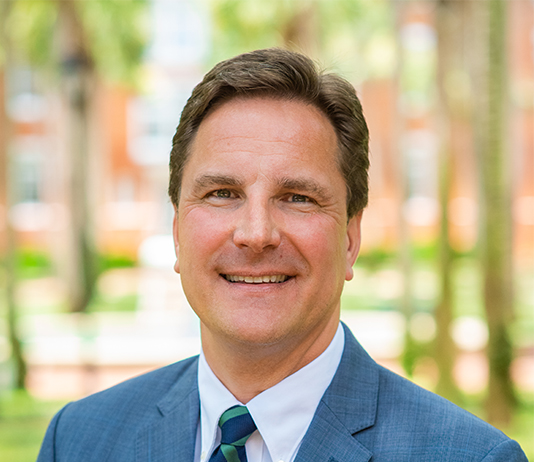 "It is a distinct honor to celebrate each of our alumni award winners. We share tremendous pride in your varied accomplishments throughout your careers, community involvement and service. Your success and achievements bring distinction to Stetson and embody our core values of personal growth, intellectual development and global citizenship," said, University President Christopher F. Roellke, PhD.
The large crowd of Stetson's alumni, faculty, staff and guests celebrated the many achievements of the honorees who received awards presented by Scott Boore '76, president of the Alumni Board and Ranell Tinsley Mason '00, past president of the Alumni Board.
Outstanding Young Alumni Award
The Outstanding Young Alumni Award is presented to up to two alumni of Stetson University who are 35 years of age or younger. The award recognizes contributions to society, to a profession or to Stetson University. Recipients must demonstrate significant accomplishment or promise in their fields; leadership; or civic, cultural or charitable involvement.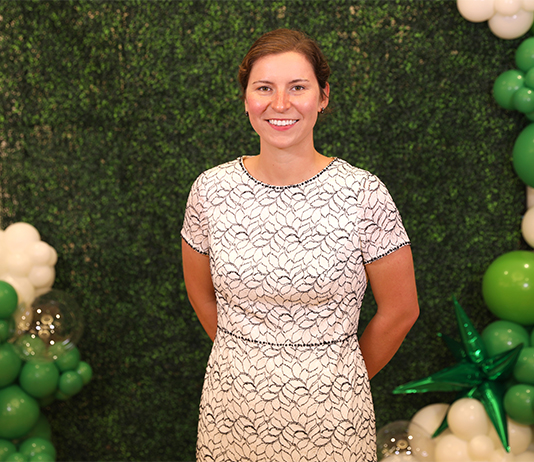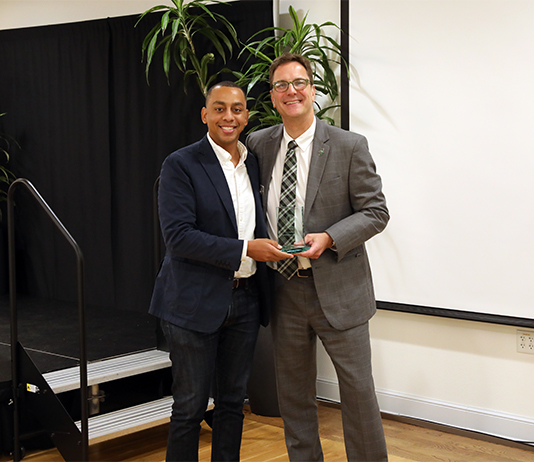 • 2020 Winners: Courtney Edgcomb '12, Derek Jansante '11
• 2021 Winners: Brittany Gløersen '08, JD '11, Elizabeth Triece '19
• 2022 Winners: Brian Rodriguez '15, MBA '16, Bartholomew "Bart" Sheard '09
Doyle E. Carlton Award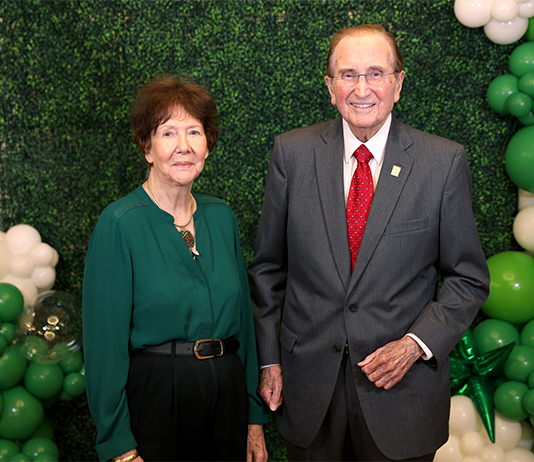 The Doyle E. Carlton Award is presented to a graduate or friend of Stetson University in recognition of devotion to Christian higher education and in appreciation for his/her extraordinary contribution to the life and development of Stetson University, the City of DeLand and the State of Florida.
• 2020 Winners: Janelle Watson '59, William "Bill" Watson '59
• 2021 Winner: Judy Russell '62
George and Mary Hood Award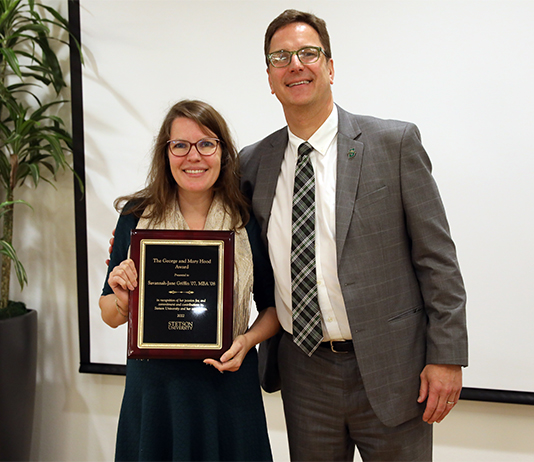 This award recognizes an individual's commitment to and passion for Stetson and the contributions made to living and enriching its core values. It is given in honor of George Hood, EdD, former dean of students, professor and director of the Counseling Center; and his wife, the late Mary Turner Hood, longtime assistant to President and Chancellor J. Ollie Edmunds.
• 2020 Winner: Luis Maldonado '01
• 2021 Winner: Jimmie Johnson '68
• 2022 Winner: Savannah Jane Griffin '07, MBA '08
Distinguished Service Award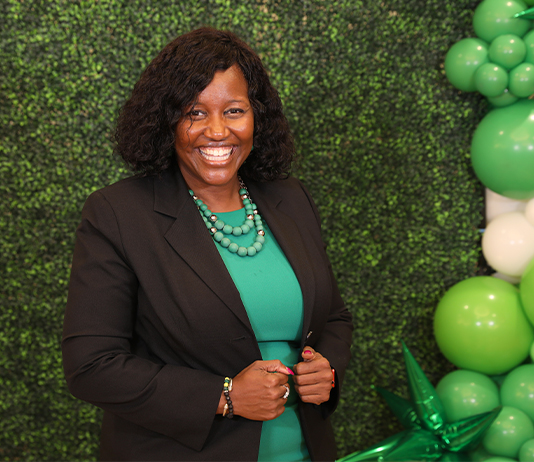 The Distinguished Service Award is presented annually to a graduate or friend of the university in recognition of their personal commitment to the ideals and objectives of the Stetson University Alumni Association and dedicated service and advancement of the goals of the university.
• 2020 Winners: Nancy Daves '72, Richard George '76
• 2021 Winners: Primrose Cameron, EdD, MS '02, Michele Skelton, PhD, '84
• 2022 Winners: Shawn Copeland, DMA, '99
Distinguished Alumni Award
The Distinguished Alumni Award is presented annually to up to four Stetson University alumni who, through outstanding achievement in their lives and professions, have brought distinction and special recognition to Stetson University.
• 2020 Winners: Steven Alexander '85, Kimberly Bonner, PhD, '86, Yvonne Chang MBA '09
• 2021 Winners: Shaundra Kellam Lewis '95, Thomas Rebman, MEd '11,
• 2022 Winners: Randall Elliott '63, Cassandra Kellam Jackson '84, JD '86