Hatters Helping Hatters on Giving Tuesday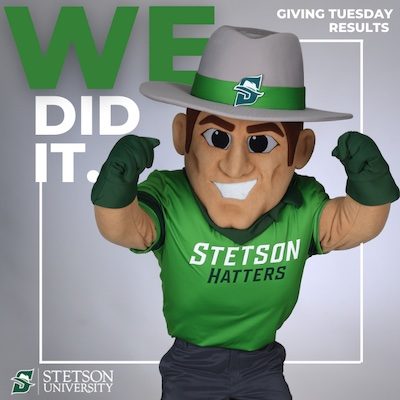 Thanks to the generosity of hundreds of Hatters, the office of Alumni Engagement and Annual Giving more than tripled the number of donors from 2021's Giving Tuesday — raising more than $54,000 in one day for Stetson University and its students. This includes meeting the entire $25,000 match from the Jessie Ball duPont Fund. Matching dollars will go to support the duPont-Ball Library, a hub of history and innovation at the center of the DeLand campus.
"This is Hatters helping Hatters," commented Margo Thomas, executive director of Alumni Engagement and Annual Giving. "Thank for your support of Stetson University!"
Note: If you missed your chance to be a part of Giving Tuesday, you can make a gift of support at www.stetson.edu/give.