Student Francesca Little Aims to Give Back, Elevate Latinx Community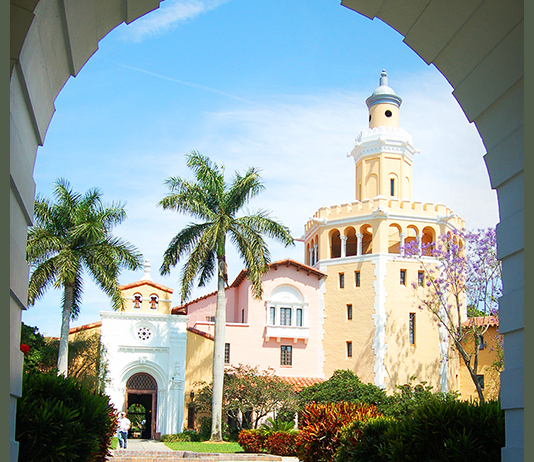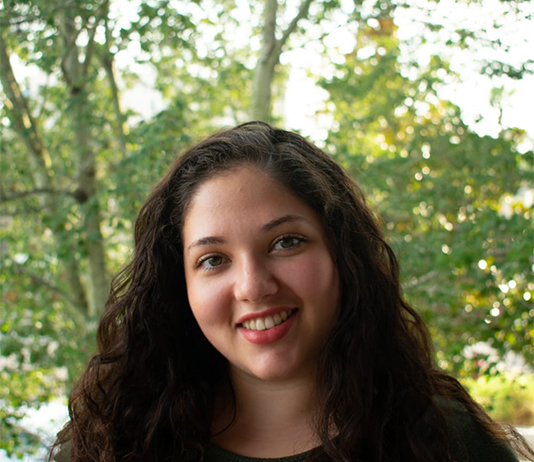 Fresh from winning a prestigious award at the Tampa Hispanic Bar Association's (THBA) Scholarship Gala, Francesca Little isn't resting on her laurels.
The Stetson Law 3L is busy with events like a Thanksgiving GIVEBACK initiative to collect donations for refugees, a project on which she is collaborating with Gulf Coast Jewish & Family Community Services (GCJFCS). It is underway November 28 through December 2.
It's easy to see why she stood out to THBA officials seeking to honor a law student whose efforts to provide legal services for the Hispanic/Latinx community have proven exemplary. Through her extensive volunteer work as well as her work as social media manager for immigration law firm Dubrule & Nowel, PLLC, she has sought to advocate for the region's Hispanic/Latinx and refugee communities. It's a community with which she deeply identifies; Little is the daughter of Venezuelan migrants who brought her to the U.S. when she was a child.
"Francesca is a zealous advocate on behalf of her clients and remains optimistic in even the most complex cases," said Chelsea Nowel, owner and co-founder of Dubrule & Nowel. "She always has a positive attitude and is fully engaged with them, even through long sessions of writing declarations and gathering evidence.
Representing dedication to service
As president of both Stetson Law's Hispanic Bar Association (HBA) and Immigration Law Student Association (ILSA), she has sought to grow both organizations and get them more deeply involved with important community causes. Collaboration – both within these groups and with other organizations – has been her focus.
She recently coordinated the school's first Hispanic/Latinx Heritage Month Celebration at Stetson Law's Tampa Campus, an event that fostered networking between current Stetson Law students, alumni, THBA members and local judges.
Little also helped coordinate the start of "Spanish-speaking Client Help Days" with Bay Area Legal services, which she hopes will allow more of her Hispanic/Latinx community members to have access to legal aid resources. She recently facilitated a "TPS Talk" event on campus with an immigration attorney who spoke to students about the process of Temporary Protected Status (TPS) in the immigration arena and how they can help others apply.
Whenever HBA or ILSA holds an event involving food, Little said, she seeks out Hispanic/Latinx-owned businesses to provide food and drink.
Interested in contributing to the Thanksgiving GIVEBACK? Stetson law students can earn up to three non-legal pro bono hours by bringing non-perishable food items and hygiene products to the Gulfport campus library November 28 through December 2. Three donated items constitute one pro bono hour.
– Kate Bradshaw
[email protected] | 727-430-1580