Alumnus and Former Employee Jordan Foley Sings to His Own Tune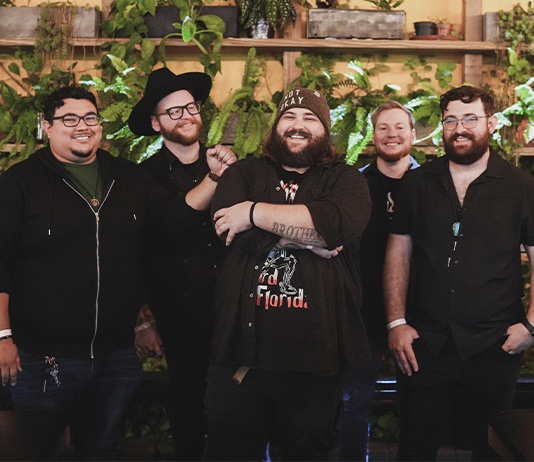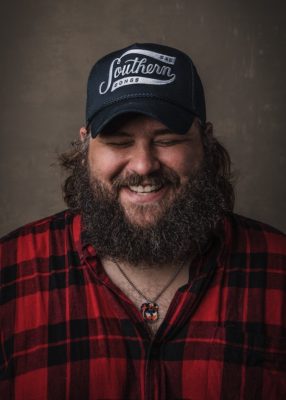 As an alumnus and former staff member of Stetson's Office of University Marketing, Jordan Foley '11 had been a part of Central Florida's music scene for several years. He always wondered, however, if a next step in music could happen.
It's happened.
Following six years as the web content manager for Marketing, Foley left the position in June 2022. And now his music career is taking off, with the January release of "Loners" — the first single from his new band, Jordan Foley & The Wheelhouse. On Feb. 17, "Our Last Dance" is being released. The singles are among six songs scheduled for release through August.
In addition to the song releases, the band has an impressive lineup of shows and festivals, and signed with an independent record label, Painted Lady Records, from Gainesville, Florida.
At Stetson
Foley credits Stetson for his start in music. Label that his version of the "Stetson student experience."
"I started my music career playing at open mic and fundraising events as a Stetson undergrad, which led to playing shows all over Florida and beyond," Foley said in January.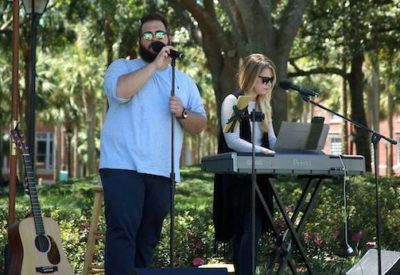 A singer-songwriter based in Orlando, Foley has experienced an evolution in his sound since his first release, "Give to Get a Day," in 2018. Foley and his band have been together since 2019, spending two years working on the current batch of six songs that will be released as an album Aug. 19. The band spent the majority of 2021 on pre-production with producer Thomas Wynn (Thomas Wynn & The Believers), and the songs were recorded in Orlando.
"'Loners' goes beyond the scope of Americana, reaching influences from rock 'n roll to southern rock, from Josh Homme to BB King, and truly makes it difficult to pinpoint falling under just one genre," Foley described.
"Our Last Dance" has been touted by media as "probably the album's most moving song."
Musical Influences
With influences such as American Aquarium, Jason Isbell and Sturgill Simpson, the band has set out to define their sound through Foley's songwriting. Influences include bands of old like The Band, The Beatles and Pink Floyd, among others.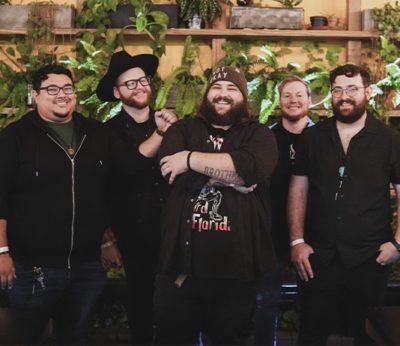 Says Creative Loafing Tampa Bay: "Jordan Foley's voice is a vibe in itself, but it becomes a full-on force when coupled with his band, The Wheelhouse, which muscles up a sound that's emerging as one of the freshest coming out of Orlando's Americana scene."
According to the Orlando Weekly, the band is "on a whole other plane," and the publication writes this about Foley: "Hearing his vigorous, stirring voice on its own is a moving thing, but seeing it flanked and given full wings by a five-piece ensemble is a splendor. His supporting cast is stocked with quality players and singers. Together, they make for a country-rock outfit that's lush, articulated and muscular."
When asked about his new music, Foley returned to his marketing days with this concluding comment: "We can't wait for you to hear the new songs! Be sure to follow us on social media and Spotify."
-Michael Candelaria