Hatter Tracks: Walk for Wellness on Thursday at 6 p.m.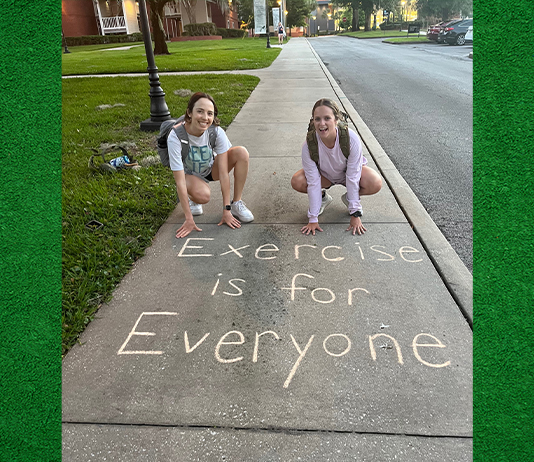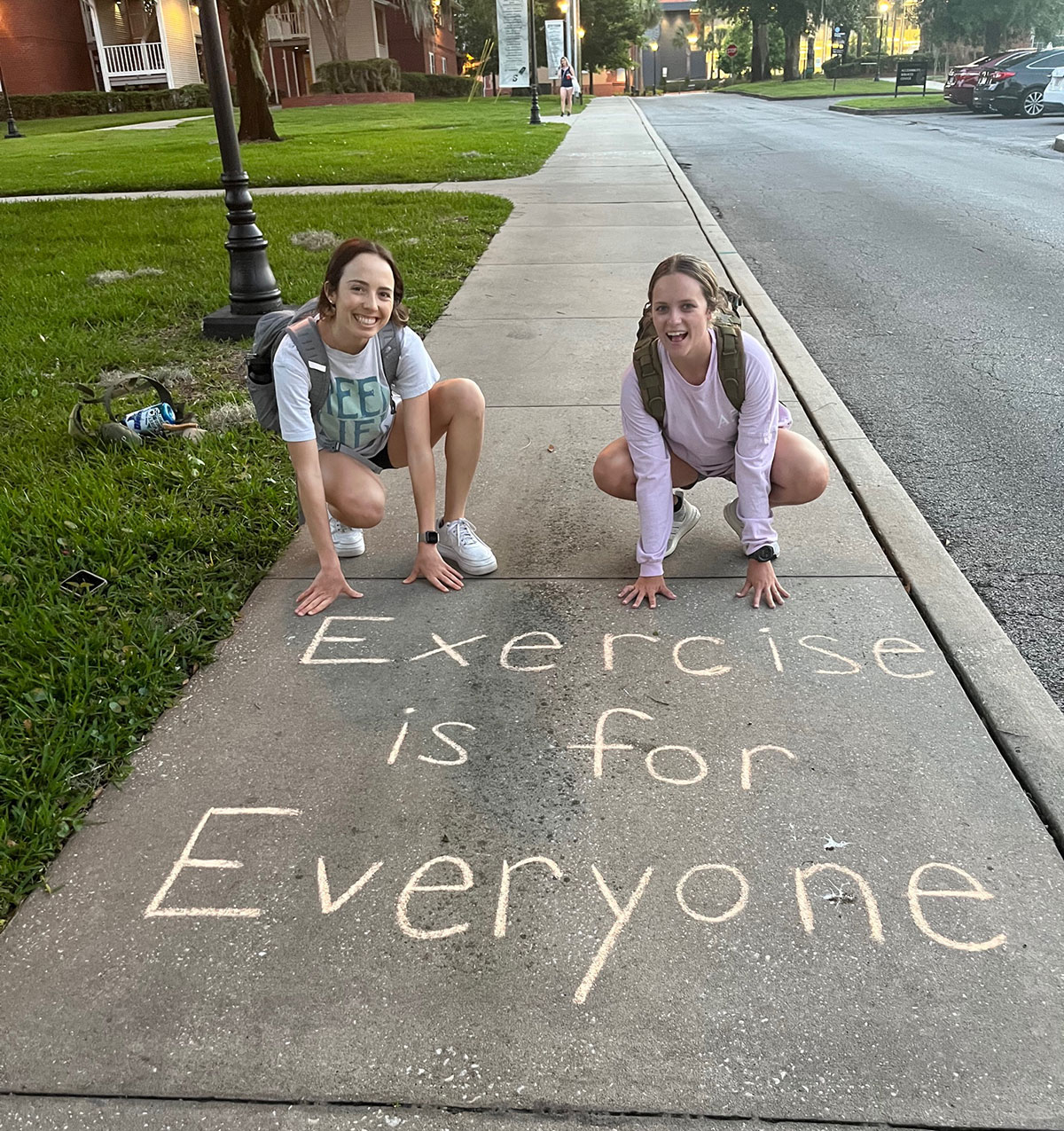 Taking a walk is good medicine for the body, mind and spirit, providing many health benefits like stress reduction as students prepare for final exams.
This Thursday, April 27, is a Study Day for students before their final exams on Friday and Saturday, April 28-29, and Monday and Tuesday, May 1-2.
Students can take a study break at 6 p.m. Thursday and join the Department of Health Sciences and Wellness and Recreation outside the Hollis Center for a "Walk for Wellness" on the Hatter Tracks, the on-campus walking trails. There will be giveaways, so participants should plan to arrive early.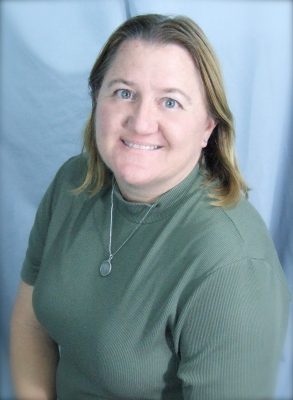 "The Hatter Tracks project and the annual 'Walk for Wellness' are dedicated to Dr. Mark Hollis and the Hollis family. Dr. Mark Hollis believed in a wellness model that includes physical, emotional, spiritual, social, and intellectual dimensions of wellness," said Michele Skelton, PhD, associate professor and co-chair of the Department of Health Sciences, and the Lynn and Mark Hollis Chair of Health & Wellness.
"Taking a 'Walk for Wellness' on the Hatter Tracks positively impacts all these dimensions as exercise is medicine for the body, mind and spirit. We encourage you to take a break, grab a friend, and come walk for wellness," she added.
Walking provides many health benefits, such as weight management. It reduces the risk of heart attacks and some cancers, while also lowering blood pressure, bad cholesterol and the risk of Type 2 diabetes. Walking reduces symptoms of depression and anxiety, and improves mood.
To prepare for Thursday's walk, Skelton and her Health Sciences students will be chalking the sidewalks along the Hatter Tracks route and adding signs with links to information on walking for wellness. New sidewalk signage will be painted this summer.
The Hatter Tracks trails were first created in 2009 and offer three courses for running or walking, ranging in length from 0.7 miles to 1.88 miles.
To learn more, see the Hatter Tracks brochure with route maps for each loop.
-Stetson Today