New Faculty for Fall 2023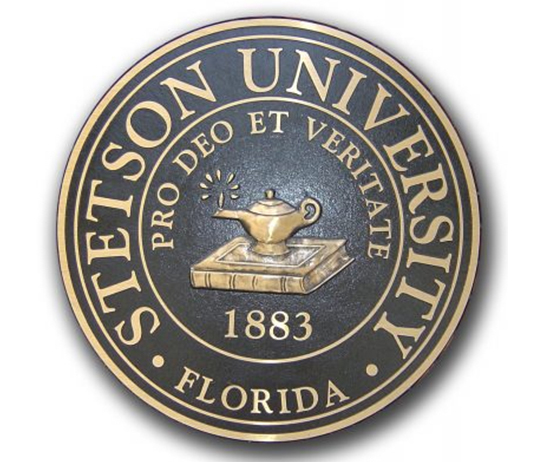 Along with the approximately 700 first-year students and transfers who officially became Hatters in mid-August, new faculty members were welcomed on campus. They arrived, as is the tradition at Stetson, with both steadfast ambitions and stellar credentials.
All totaled, there are 24 new full-time faculty this fall, with some of those members not new to Stetson but now in new roles.
Here are snapshots of 16 new faculty members.
William Chavez, PhD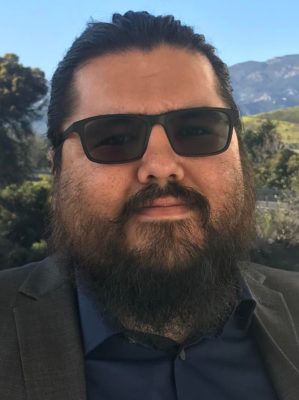 Assistant Professor of Religious Studies
Chavez has taught courses on Christianity throughout North America and Latin America. He received a doctorate in Religious Studies from the University of California, Santa Barbara. Chavez specializes in legacy media (film, comics, television) and new digital media (video games, social media and online fields of play), employing ethnographic fieldwork and discourse analysis in his research and pedagogy. As a member/volunteer of the National Hispanic Institute, and with years of teaching experience at a Hispanic-serving institution, Chavez offers decolonial and anti-racist methodologies, as well as culturally sustaining pedagogies, in his classroom.
Joshua R. Deckman, PhD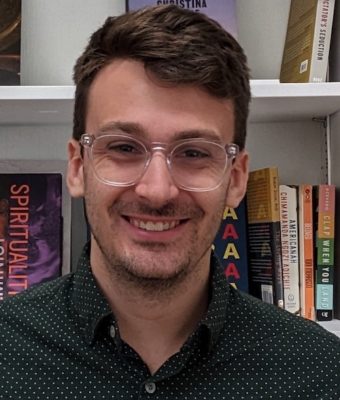 Assistant Professor of Hispanic Studies
Deckman's research and teaching center on contemporary Afro-Latinx and Caribbean literatures and cultural studies. His work has appeared in several publications. His book, "Feminist Spiritualities: Conjuring Resistance in the Afro-Caribbean and Its Diasporas," was recently published with SUNY Press. In addition to that research, Deckman has created cultural immersion trips for students in Mexico, Nicaragua and Cuba, and has historically embedded trips to New York City, Boston, and Philadelphia into his classes — where students were able to visit foundational US Latinx cultural sites. Also, he cofounded the Truth, Racial Healing, and Transformation Campus Center at a previous institution, Marywood University. He received a doctorate in Philosophy (Latin American Literature and Latinx Studies) from Penn State.
Justin Quaid Grubb, BFA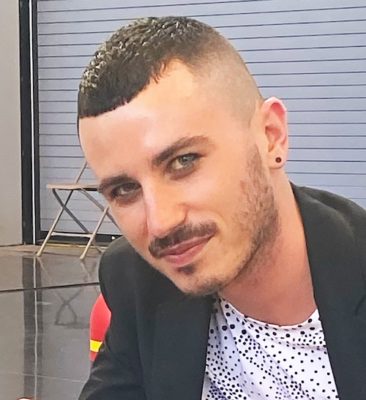 Assistant Professor of Studio Art
Grubb earned his BFA in Ceramics from the Herron School of Art and Design at Indiana University-Purdue University Indianapolis (IUPUI). Grubb then added an MFA in Ceramics from the Rhode Island School of Design. Prior to joining Stetson's Creative Arts department, Grubb held a faculty position and managed the ceramics studio at the University of West Florida. His studio practice and research are centered around challenging tradition through the visual study and application of queer theory.
Allanah Headley, PhD
Assistant Professor of Practice in Counselor Education
Headley's primary area of focus is on educating future clinical mental health counselors and completing fieldwork in the mental health field. Prior to Stetson, she worked as an assistant professor and clinical coordinator, as well as a licensed contract clinical mental health counselor in the community and in local prison settings. Headley received a doctorate in Counselor Education and Supervision from National Louis University.
Meghan McGreal, PhD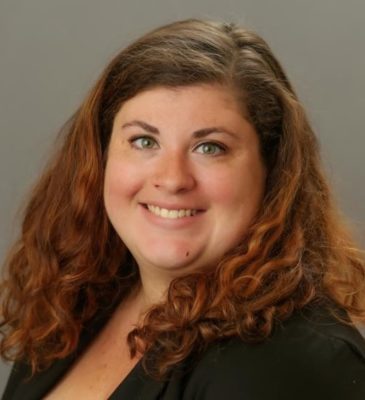 Assistant Professor of Chemistry
McGreal earned a doctorate in Computational/Physical Chemistry at the University of Minnesota – Twin Cities. Her focus at the time was using Density Functional Theory to study the electronic structure, geometry and reaction mechanisms of transition metal metalloenzymes for various renewable-energy applications, with specific attention placed on the Ni-Fe Hydrogenase enzyme. McGreal's subsequent experiences from both attending and teaching at liberal arts colleges have only broadened her passion for STEM education.
Dunwoody Mirvil, PhD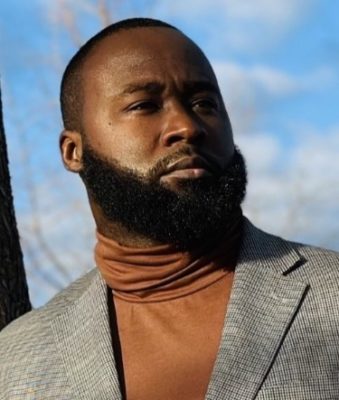 Assistant Professor of Trombone
Mirvil brings extensive experience as an educator and a performer. Prior to Stetson, Mirvil was director of Trombone at Florida Memorial University and assistant professor of Low Brass at Southeastern University. Also, he has presented clinics and masterclasses throughout the United States. As a performer, Mirvil is currently second trombonist for the Colour of Music Festival Orchestra. His performance background includes several ensembles throughout North Florida and South Georgia. He is an accomplished soloist and known on the global stage, including being a featured soloist during a 13-city tour of Japan.
Nathan Munson, DMA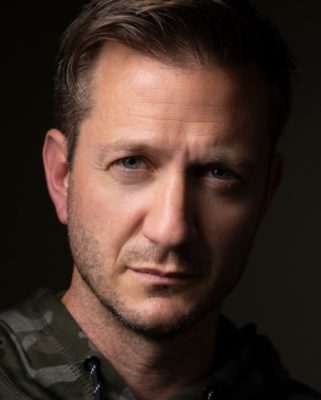 Assistant Professor of Voice
Munson has been praised for his vocal beauty and versatile presence on concert and operatic stages. He has sung leading and supporting roles with the Sarasota Opera, Hawaii Opera Theatre and Atlanta Opera, among others. In addition, he has been a frequent visitor to the concert stage, most recently singing with the Georgia Symphony Orchestra. He made his Carnegie Hall debut in Haydn's "Lord Nelson Mass," just one of numerous featured performances. Further, Munson can be heard on the world premiere recording of "The Golden Ticket" (Albany Records). He received a Doctor of Musical Arts in Voice Performance and Literature from the University of Illinois at Urbana-Champaign.
Ka U (Karl) Ng, PhD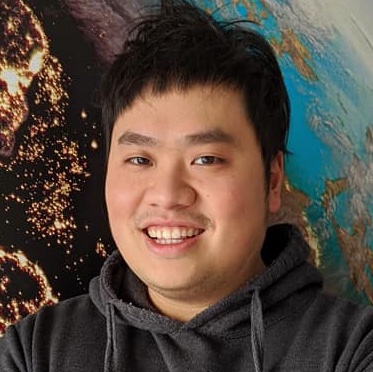 Assistant Professor of Sociology
Ng is a social demographer who studies the links between the sociology of migration, fertility and family in different social contexts. Recent work has focused on two complementary themes. The first theme is how home country context and parent-child socialization shape the integration and acculturation process of family norms and behaviors among the children of immigrants. The second is the importance of family ties for migrants and the intergenerational transmission of culture, religion and language in migrant families. In addition, Ng's work contributes to research in political sociology, sociology of the family and gender studies. Ng received a doctorate in Sociology with a specialization in Population Dynamics from McGill University in Montreal, Canada.
Kellie Pait '10, MLIS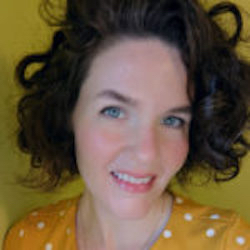 Research and Learning Librarian; Assistant Professor
Pait coordinates and provides leadership in research services at the duPont-Ball Library on campus. In addition to her primary research services role, she provides information literacy instruction to students in various areas of study. In collaboration with other librarians, she creates learning content that supports library and university initiatives. Pait's research interests lie within the affective domain (feelings, attitudes and emotions), related to scholarly research and library anxiety. She is interested in the student experience of the research process in higher education. She received a Master of Library and Information Science from the University of South Florida.
Yeon Kyung (Grace) Park, PhD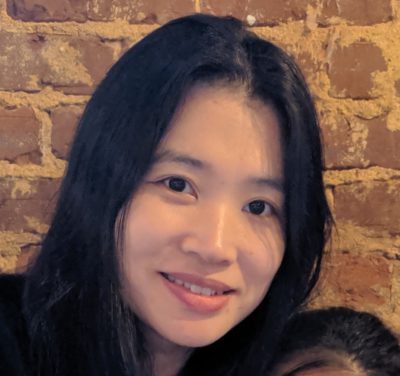 Assistant Professor of Political Science
Park, originally from South Korea, holds a doctorate in Political Science from Emory University. Prior to Stetson, Park was a research fellow and assistant professor of Political Science and International Relations at Bogazici University in Istanbul, Turkey. Areas of academic interest include international relations and the empirical implications of theoretical models (EITM). In particular, Park studies how international politics are shaped by states' domestic politics. Her dissertation theoretically and empirically explored when citizens politically punish their leader's bargaining decisions and when this punishment dissuades the leader from reneging on public commitments in international settings.
Haleigh Ray, PhD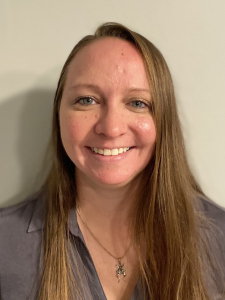 Assistant Professor of Biology
Ray is a biologist who focuses her research on entomology and orchid biology, often finding ways to integrate the two areas. In addition, she is studying dragonfly ecology in Central Florida ponds. At Stetson, she incorporates those subjects into the classroom and opportunities for undergraduate research. During her doctorate work in entomology at the University of Florida, she began to study the floral fragrance of the flowers, pollinators and germination of orchid seeds post-pollination. Some of her current entomology research includes collaborative dragonfly ecology studies in Central Florida habitats.
Timothy Rosenberg, DMA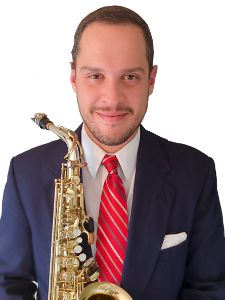 Assistant Professor of Saxophone
Rosenberg's goal is to help develop musicians who have large vocabularies and a focused passion for musical endeavors. He will work to develop each student's technique with careful attention paid to the details of hand and finger movement. In addition, he will help to develop the student's performance abilities by studying a range of music from different eras and styles. Students will be encouraged to perform often and also attend performances by their peers, the music faculty and guest artists. Rosenberg also enjoys a national career performing with several notable ensembles. He has previously served on the faculty of Bethune-Cookman University and Ithaca College. Rosenberg received a Doctor of Musical Arts from Michigan State University.
A.J. (Augustus) Scarlato '03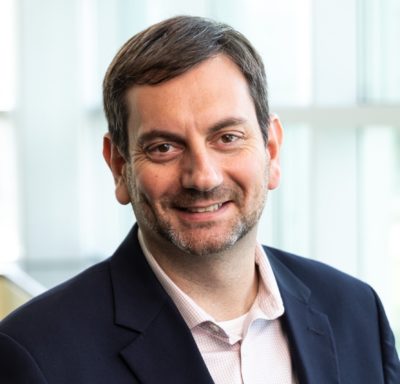 Assistant Professor of Practice in Computer Science
Scarlato is currently pursuing a doctorate at the University of South Florida. He has taught numerous courses in health care analytics and brings to Stetson 20 years of industrial experience, serving as executive director of Enterprise Imaging Systems for AdventHealth. Additionally, Scarlato has a background in database management, software development and multiple coding languages, as well as in leading development teams. He vows to offer direct correlations to the classroom. He has previously served as an adjunct professor in Stetson's School of Business Administration since August 2022.
Michael Schroeder, PhD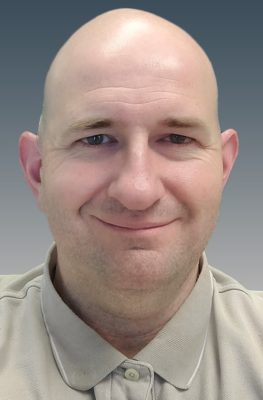 Assistant Professor of Mathematics
Schroeder is a researcher and award-winning instructor who facilitates an active learning environment in his classrooms and, whenever possible, seeks to incorporate hands-on, real-world activities in his teaching. He received a doctorate in Mathematics from the University of Wisconsin-Madison, where he studied combinatorics and graph theory. Prior to Stetson, Schroeder was a professor at Marshall University, sponsoring several student research projects, many of which led to publications in prestigious journals.
Daniel James Scott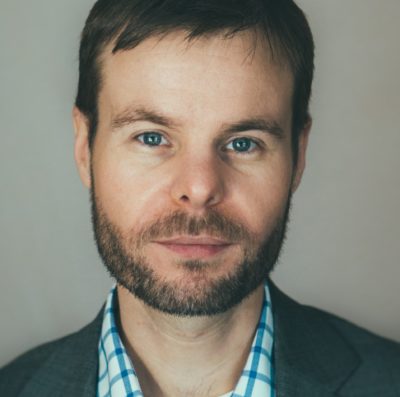 Assistant Professor of Practice in Entrepreneurship; Director of the Joseph C. Prince Entrepreneurship Program
Scott arrives on campus with 20 years of technology entrepreneurship industry experience, along with MS and MBA degrees. He is the first Florida CEO ever to receive a prestigious global Stevie Award for achievement in business. Among other honors, he received the U.S. Small Business Administration's 50th Anniversary State of Florida "Business Advocate of the Year" award. Scott cofounded six companies. He also cofounded the Global Accelerator Network, Rowan University's Cannabis Commercialization program and the University of South Florida's Entrepreneurship program.
JoCarol Shields, PhD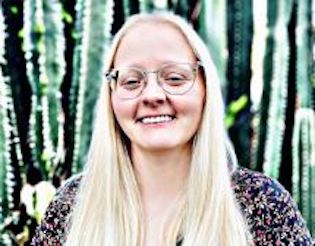 Assistant Professor of Health Sciences
Shields, a Daytona Beach native, received a doctorate in Health and Human Performance from Oklahoma State University. Shields has broad interest in neuromuscular physiology with a primary focus on neural control of movement. Specific areas of interest include neuromuscular connections (brain, spinal and peripheral) and their subsequent effects on motor control, as well as possible preventative modalities targeting neural plasticity. Areas of expertise range from neural plasticity and neural control of movement to exercise and aging.
Other New Faculty Members
Robert Maglievaz
Assistant Professor of Practice in Public Health
Alison Parks
Assistant Professor of Political Science
Jude Singh
Visiting Assistant Professor of Counselor Education
Martaleah Sandler
Visiting Assistant Professor of Digital Arts
Sarah Lingo
Visiting Assistant Professor of Communiction and Media Studies
Brendan Bowles
Visiting Assistant Professor of Creative Writing; Interim Director of the MFA of the Americas Program
Robb Huhn
Visiting Assistant Professor of Biology
Laura Cunningham
Assistant Professor of Practice in Counselor Education