Stetson Law Welcomes Six New Faculty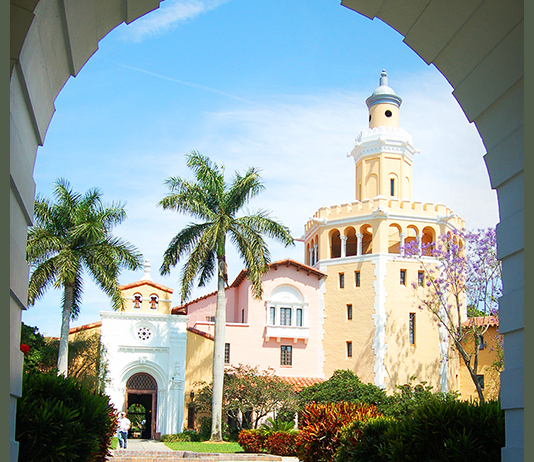 Ahead of the start of the Fall 2023 semester, six members joined Stetson University College of Law's dynamic faculty and visiting faculty. Although they come from a wide range of backgrounds, all share a love of teaching and a lengthy list of professional and scholarly achievements.
From an award-winning environmental and legal writing scholar to a seasoned international business law expert, here are Stetson Law's newest faculty members.
Erin Okuno
Assistant Professor of Law – Legal Writing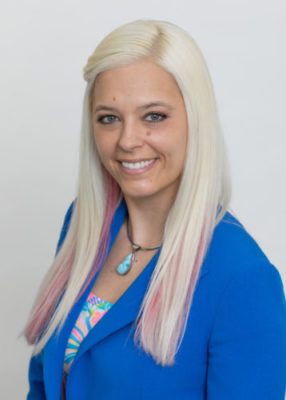 A familiar face to many at the college of law, Okuno returns to her alma mater with extensive scholarship and teaching experience. The top-achieving 2013 Stetson Law graduate comes to Stetson Law from University of Miami School of Law, where she taught Legal Communication and Research Skills, as well as Animal Law.
At Stetson Law, she's now teaching Legal Research and Writing. The 2013 Edward D. Foreman Most Distinguished Student Award was editor-in-chief of the Stetson Law Review, a Biodiversity Fellow for the Institute for Biodiversity Law & Policy, an advocacy skills trainer, and an adjunct and visiting professor.
Okuno has worked with a small team of attorneys to prepare amici curiae briefs on behalf of scientists and scientific organizations in cases related to the Clean Water Act and its administrative regulations. In 2020, Justice Stephen Breyer cited the team's amici curiae brief in his majority opinion in the U.S. Supreme Court case County of Maui v. Hawaii Wildlife Fund.
Anthony Palermo
Assistant Professor of Law – Commercial Law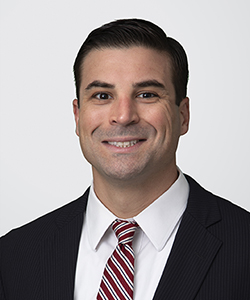 Palermo comes to Stetson Law from prominent Tampa firm Holland & Knight LLP, where he litigated in state and federal courts, including at the trial and appellate level, and advised on regulatory and corporate compliance for clients in the financial sector and other industries. While in that role, Palermo was appointed to the role of Special Assistant Attorney General for the State of Michigan, where he helped the state's Housing Development Authority ensure the agency was complying with consumer protection and lending laws.
Palermo, a graduate of Harvard Law, has written on and presented on dozens of legal topics, won multiple awards, and taken part in numerous professional and community activities in the Tampa Bay area and beyond.
Em Wright
Assistant Professor of Law – Legal Research and Writing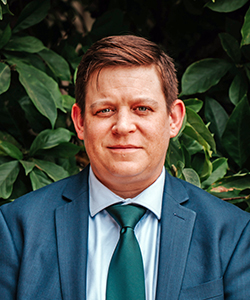 Joining Stetson Law from the University of Oregon School of Law, Wright is known as an effective national leader in legal research and writing. Wright graduated magna cum laude from Mercer University School of Law. After graduating, Wright remained on campus as an adjunct professor to teach upper-level students enrolled in the school's advanced legal writing certificate program, as well as bar exam prep.
As a practitioner, Wright has years of professional experience, including as an attorney representing plaintiffs on personal injury matters for Macon, Georgia-based Adams Law firm, and also served as a pro se law clerk for the United States District Court, Middle District of Georgia. In that role, Wright led the screening of pro se civil rights and habeas actions filed by Georgia prisoners.
Visiting Faculty
Mary Adkins
Distinguished Visiting Professor of Law – Legal Research and Writing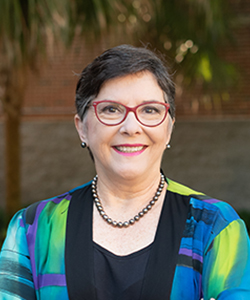 Adkins is an expert in the history and evolution of Florida's constitution at the University of Florida Levin College of Law, where she is a highly respected scholar and educator in the areas of legal writing and Florida constitutional law. She is also a member of the executive boards of the Florida Supreme Court Historical Society and the Florida Historical Society.
Her notable achievements include serving as 2020 Chair of the American Association of Law Schools' Section on Legal Writing, Reasoning and Research, receiving the board of directors of the Association of Legal Writing Directors' Outstanding Service Award, and publishing two books on the history of Florida's constitution: Making Modern Florida: How the Spirit of Reform Shaped a New Constitution (2016) and Chesterfield Smith, America's Lawyer (2020).
She co-authored the casebook Florida Constitutional Law: Cases in Context, served as an expert witness in cases involving the Florida Constitution, and conducted oral histories of numerous important historical, political, and legal figures.
Jagdeep S. Bhandari
Visiting Professor of Law – International Business Law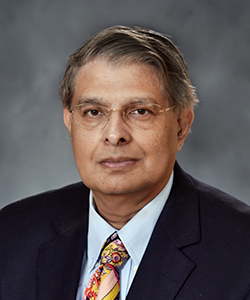 With a deep background in both scholarship and practice, Bhandari joins Stetson Law from Wake Forest University, where he was most recently a Professor of Law and a Research Professor of Economics. He now teaches International Trade Law, Criminal Procedure, International Business Transactions, and International and National Security Law.
He earned his JD from Duquesne University, an LL.M. in International Law from Georgetown University and a doctorate in Economics from Southern Methodist University.
Bhandari has taught law, as well as business, at numerous universities, plus authored six books and been published in more than 75 peer-reviewed journals worldwide over more than three decades.
A certified mediator for Duval County, Florida, he has conducted pro bono work with organizations such as Lutheran Social Services and Legal Aid.
Mason Clark
Visiting Professor of Law – Privacy Law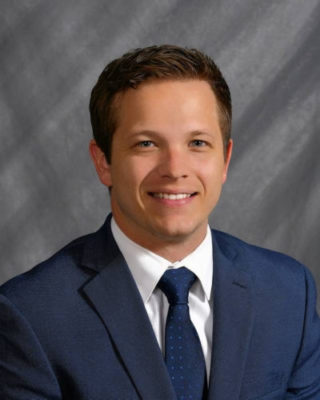 Clark has an extensive background in privacy and security law. As a Global Deputy Privacy Officer for EVERSANA Life Sciences Services LLC, an industry-leading company in Milwaukee, Clark developed and implemented a global privacy program and led other initiatives related to privacy.
Clark was an associate attorney at Chicago-based Baker & McKenzie LLP, where he aided international corporations responding to possible data breaches, helped multinational corporations comply with privacy policies, and developed privacy and cybersecurity compliance programs. As an associate attorney with Ice Miller LLP in Indianapolis, Clark specialized in litigation, as well as data security and privacy.
As founder and chair of the Indiana State Bar Association's Data Security & Privacy Section, he developed CLE curriculum and presentations for attorneys and other professionals.
-Stetson University College of Law