"Come Together Music & Innovation" features rock drummer Justin Tessier on Oct. 19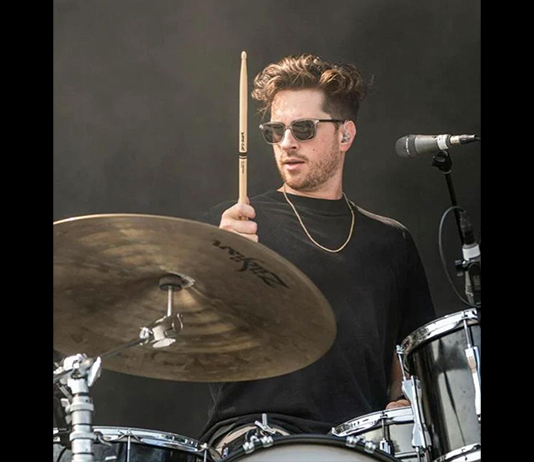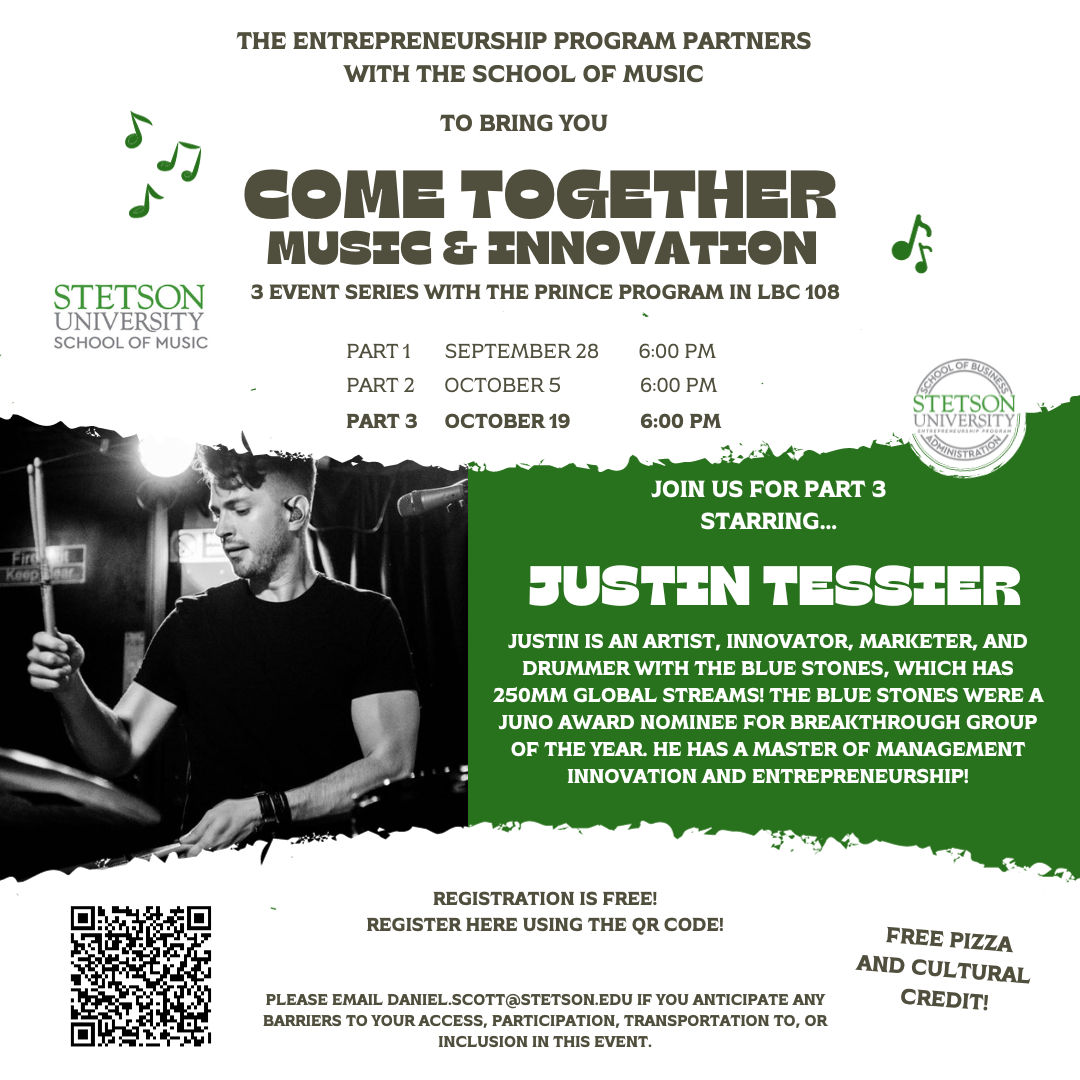 Ever dream of becoming an entrepreneur? Want to delve into how creative problem-solving is used in the music industry?
On Thursday, Oct. 19, Stetson's Joseph C. Prince Entrepreneurship Program is partnering with the School of Music to present "Come Together Music & Innovation," the third in a series of presentations by modern music industry professionals who are respected for their business acumen.
The series takes place at the Lynn Business Center, Room 108. Students earn Cultural Credit for attending.
Thursday, Oct. 19, 6 p.m.: The speaker is artist, innovator and marketer Justin Tessier, also a drummer with The Blue Stones, a Canadian duo known for their blues-influenced rock sound. The Blue Stones were a Juno Award nominee for breakthrough group of the year with the Canadian Academy of Recording Arts and Sciences, and can boast some 250 million global streams. Tessier has a master of management innovation and entrepreneurship.
During the series, enjoy complimentary pizza — and mingle with business and music innovators, and fellow students. Register to attend here.