Environmental activist discusses how to fight harmful bacteria in Florida waters
Cyanobacteria may not be a household name like red tide, but its effects on Florida waterways can be similarly dire, environmentalists say. That's why renowned environmentalist Maggy Hurchalla wants to raise awareness of these pollutants – and is calling for stronger laws to curb their proliferation.
As part of the Edward & Bonnie Foreman Biodiversity Lecture Series, Hurchalla spoke at a hybrid event on the Stetson University College of Law campus Tuesday, Feb. 1, 2022, on the eve of World Wetlands Day. Hurchalla's lecture focused on waterways in and around Lake Okeechobee, including the Everglades, the threat cyanobacteria overgrowth poses public health, and what she sees as lagging public policy when it comes to water resources.
The lecture was titled "Old Laws and New Health Threats." Cyanobacteria blooms are associated with wastewater runoff from mass-scale agricultural operations, water laden with nutrients that feed the blooms. Volumes of this polluted water are stored in Lake Okeechobee and are periodically released into the waters off the Atlantic and Gulf coasts.
"Our natural systems are hurting," she said. "They are suffering because of over-allocation of our water resources. We have given away more water than we have."
A longtime activist who was an early advocate for Everglades restoration, Hurchalla was a Martin County Commissioner from 1974 to 1994. Her sister was former U.S. Attorney General Janet Reno. She said the consequences of cyanobacteria outbreaks can be dire for families living along affected waterways as well as businesses that rely on clean water, like boat charters.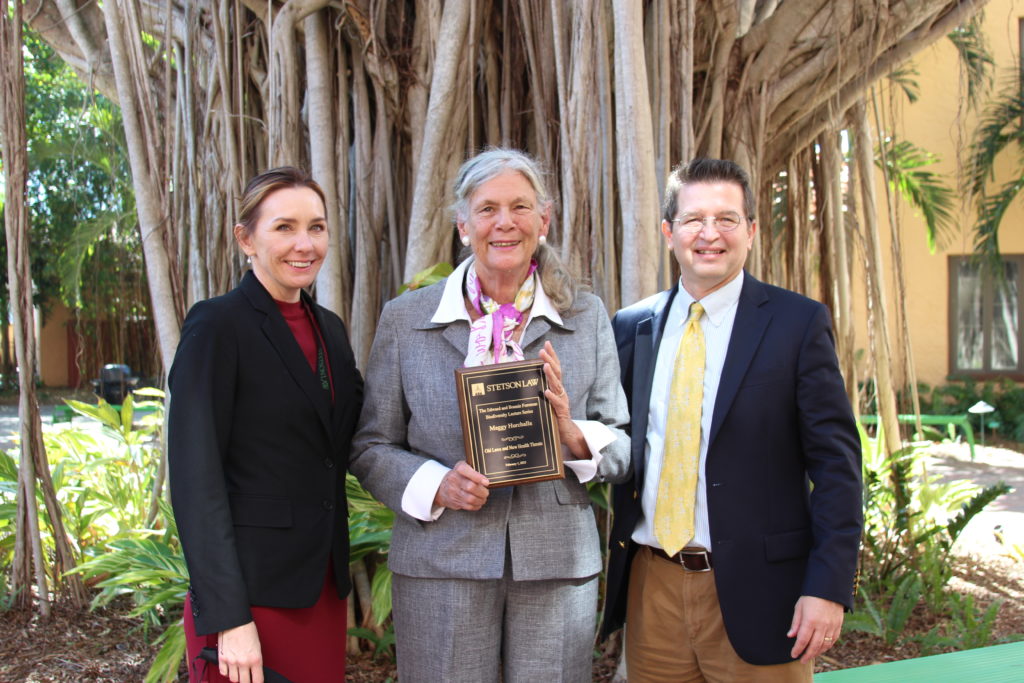 Cyanobacteria in and of itself is not the problem, she said.
"They are one of the oldest life forms on earth. They are approximately 3.5 billion years old. Without them, we wouldn't exist."
For example, spirulina, a popular dietary supplement, is a cyanobacteria, as are countless other microorganisms. Many occur naturally in Florida waterways – Hurchalla said the overgrowths seen in Lake Okeechobee would not occur in a pristine environment – but climate change, industrial agriculture and the destruction of mangrove ecosystems create a perfect storm for harmful overgrowths.
"Massive cyanobacteria blooms are not natural," she said.
People living near the outbreak have seen an increase in rashes, nausea and respiratory problems, she said, adding that she worries about children living along Lake Okeechobee's shores, and how the blooms might affect their long-term health.
"They swim in it, they eat the fish, and they breathe [near it]," she said
Despite the potentially detrimental impacts, Hurchalla says, policies at the local and state level surrounding cyanobacteria and water management are utterly lacking.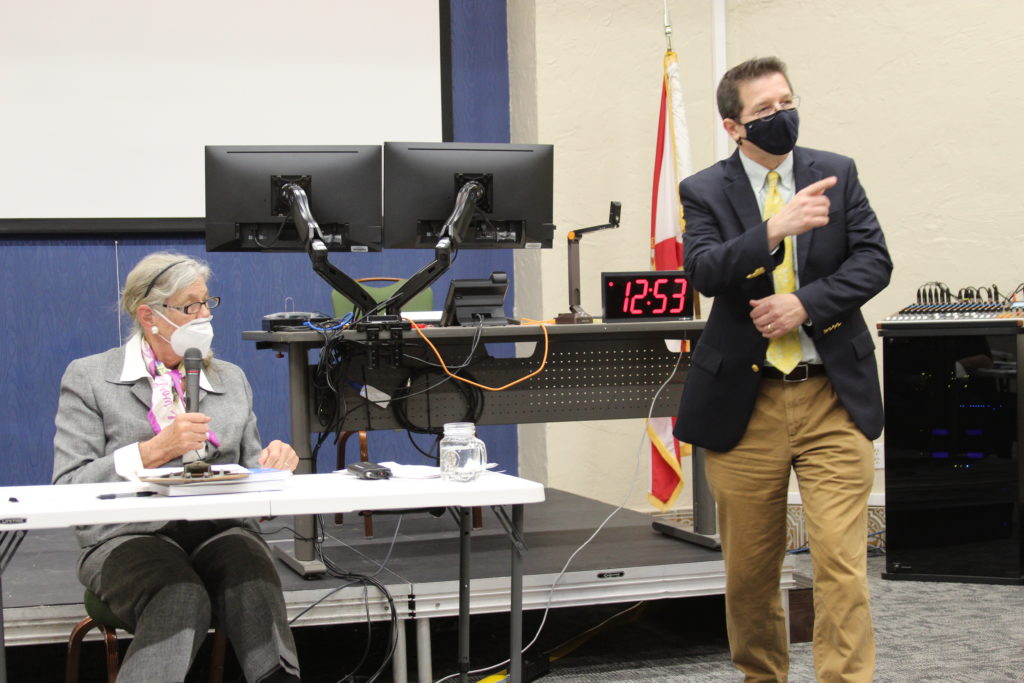 The event gave students and others in attendance an opportunity to learn about a real-world example of the intersection between law and the environment.
"I hope that students better understand the threats to Florida's water quality, and I am certain that they will be inspired by Maggy's example," said Professor Royal Gardner, Director for the Institute for Biodiversity Law and Policy at Stetson Law.
For Hurchalla, the event was an opportunity to inspire action through direct involvement and engaging local and state officials on the issue.
"There's something more important you can do about water resources," she said. "Vote, vote, vote."
The Everglades are a body of water recognized as a Wetland of International Importance by the Ramsar Convention, an intergovernmental treaty that aims to encourage responsible wetlands management and the entity behind World Wetlands Day. Hurchalla's lecture was recognized as a World Wetlands Day event.
---
Post date: Feb. 1

Media contact: Kate Bradshaw
[email protected] | 727-430-1580