Eye-Opening Civil Rights Travel Experience Returns to Stetson Law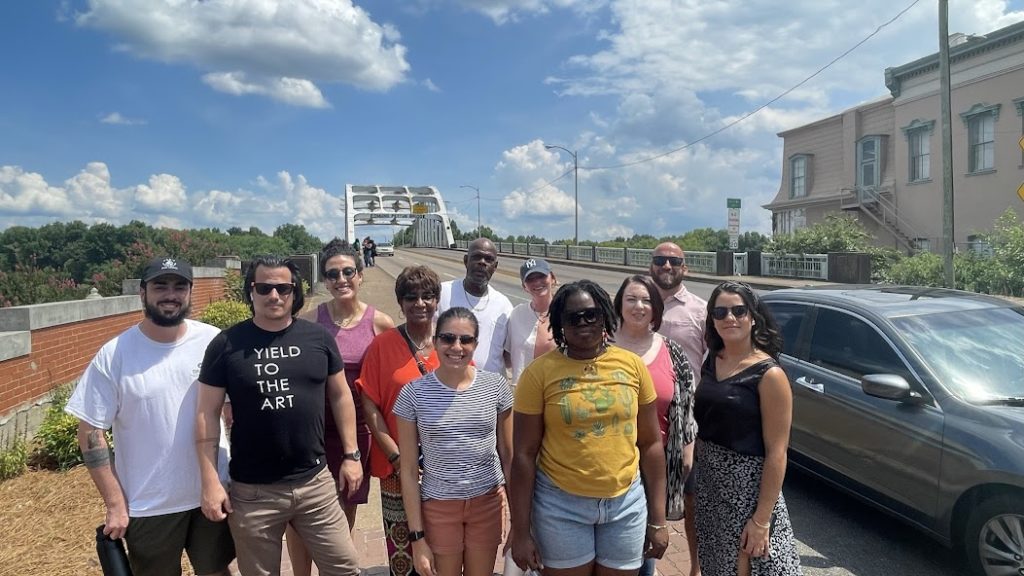 A group of law students has just wrapped up a once-in-a-lifetime experience exploring the places, events, and people that shaped the Civil Rights Movement.
The two-week course took students to places like the Edmund Pettus Bridge in Selma, Alabama, the National Civil Rights Museum in Memphis, Tennessee, and the Equal Justice Initiative's Legacy Museum in Montgomery, Alabama. Along the way, students had the opportunity to converse with activists and others whose actions led to fundamental shifts toward fairer treatment of Black Americans. The course's first week consisted of in-class and virtual discussions to help set the table for the immersive experience that took place the following week.
This is the first time the course has been offered since before Covid-19 concerns limited travel, and all student travel expenses were covered by scholarships.
The course explored the Civil Rights Movement through a legal lens: namely, how state and federal law have been used as a tool for racial and social injustice, efforts to justify these laws, the movement's enduring inspiration of modern civil rights campaigns, and how it was an intellectual, strategic, and legal endeavor in addition to being a movement around morals and shared humanity.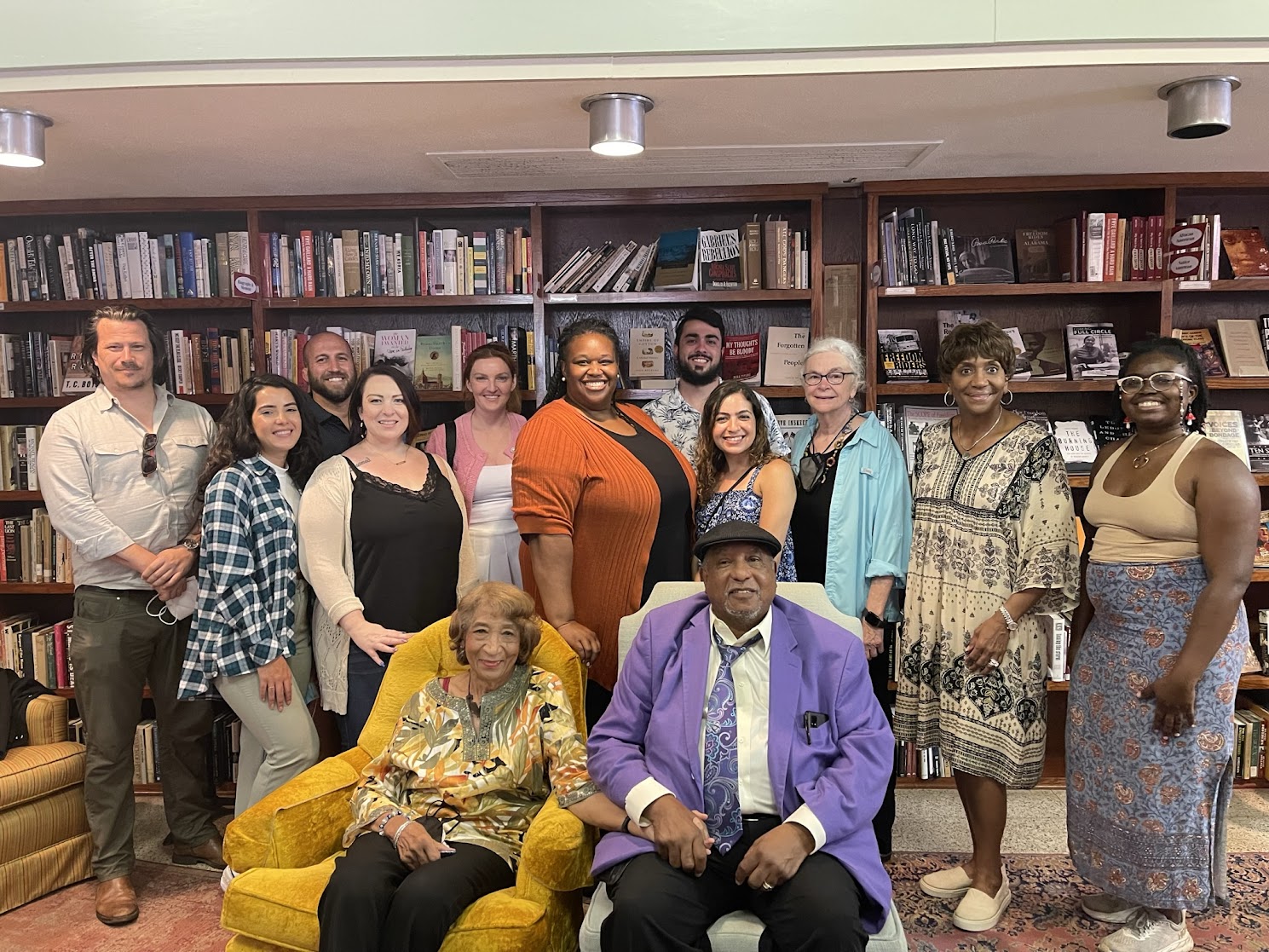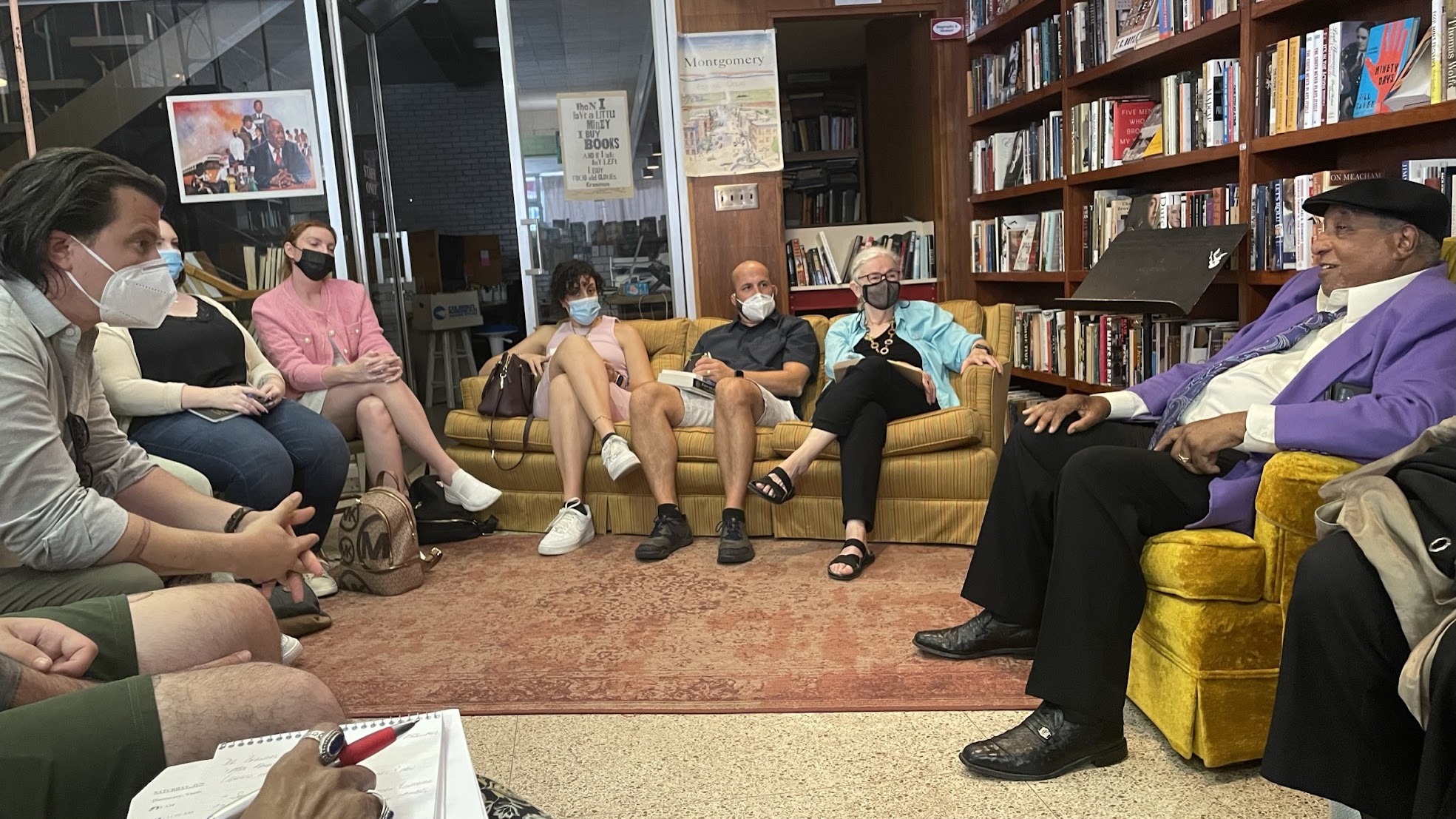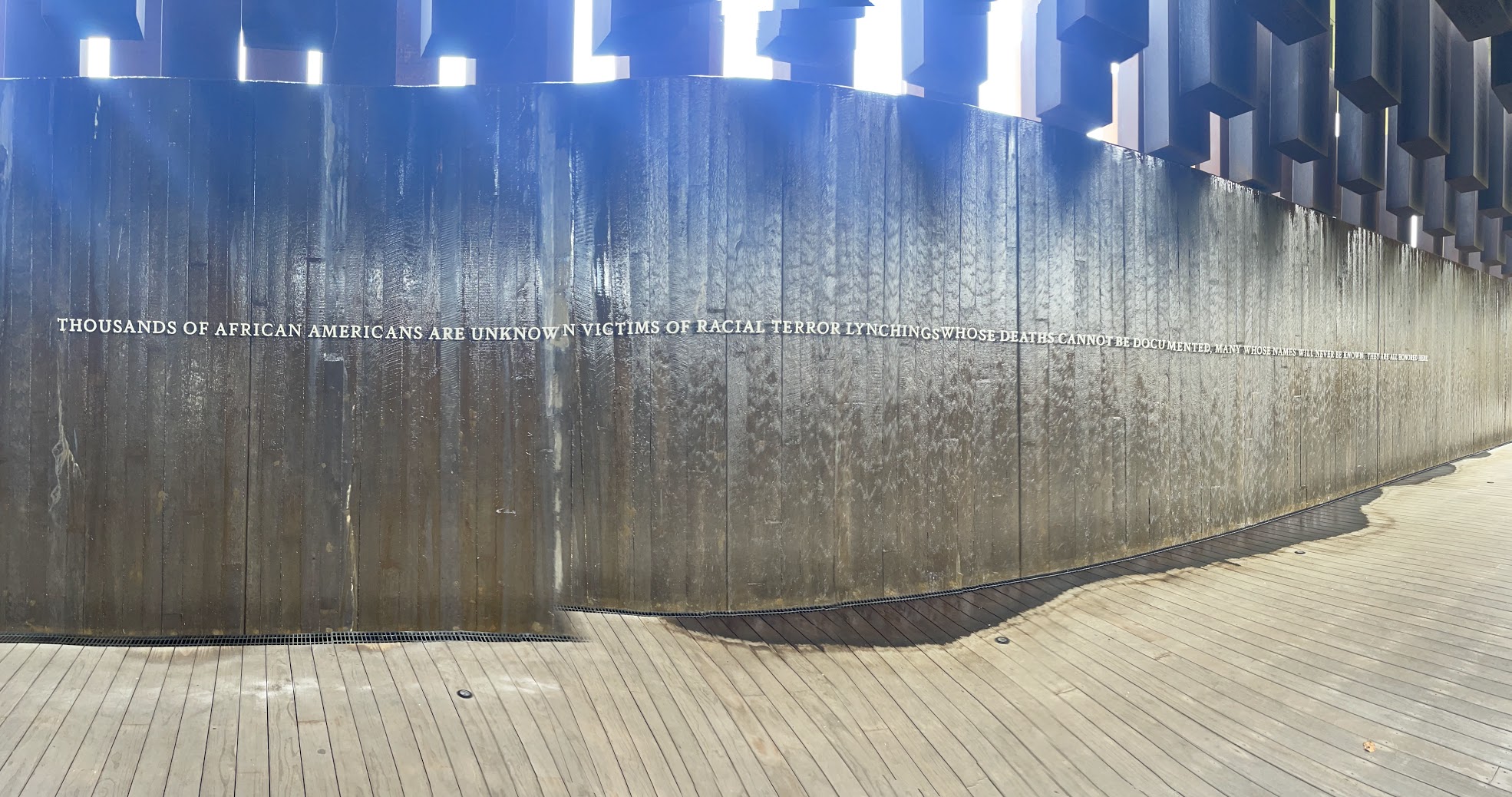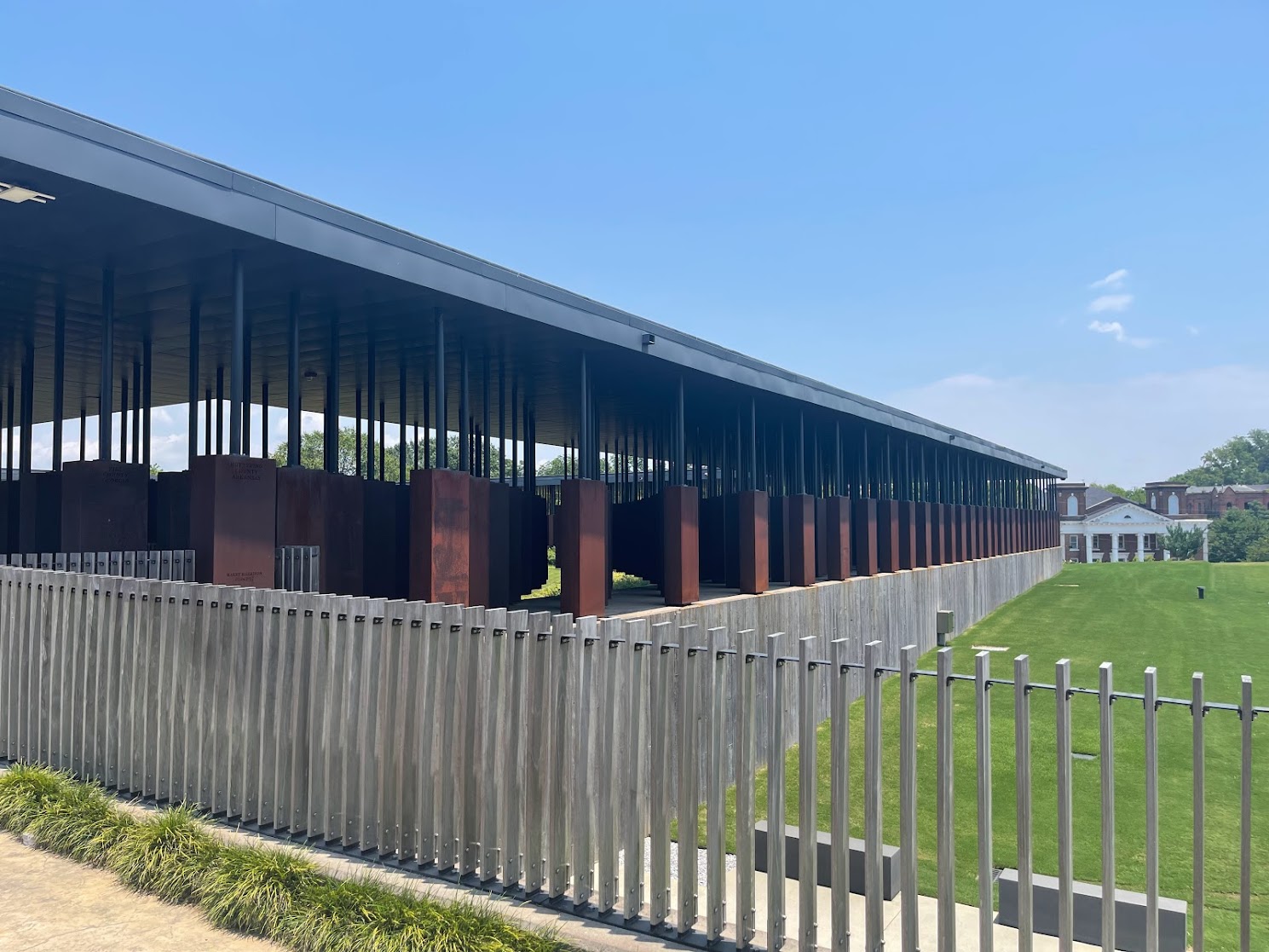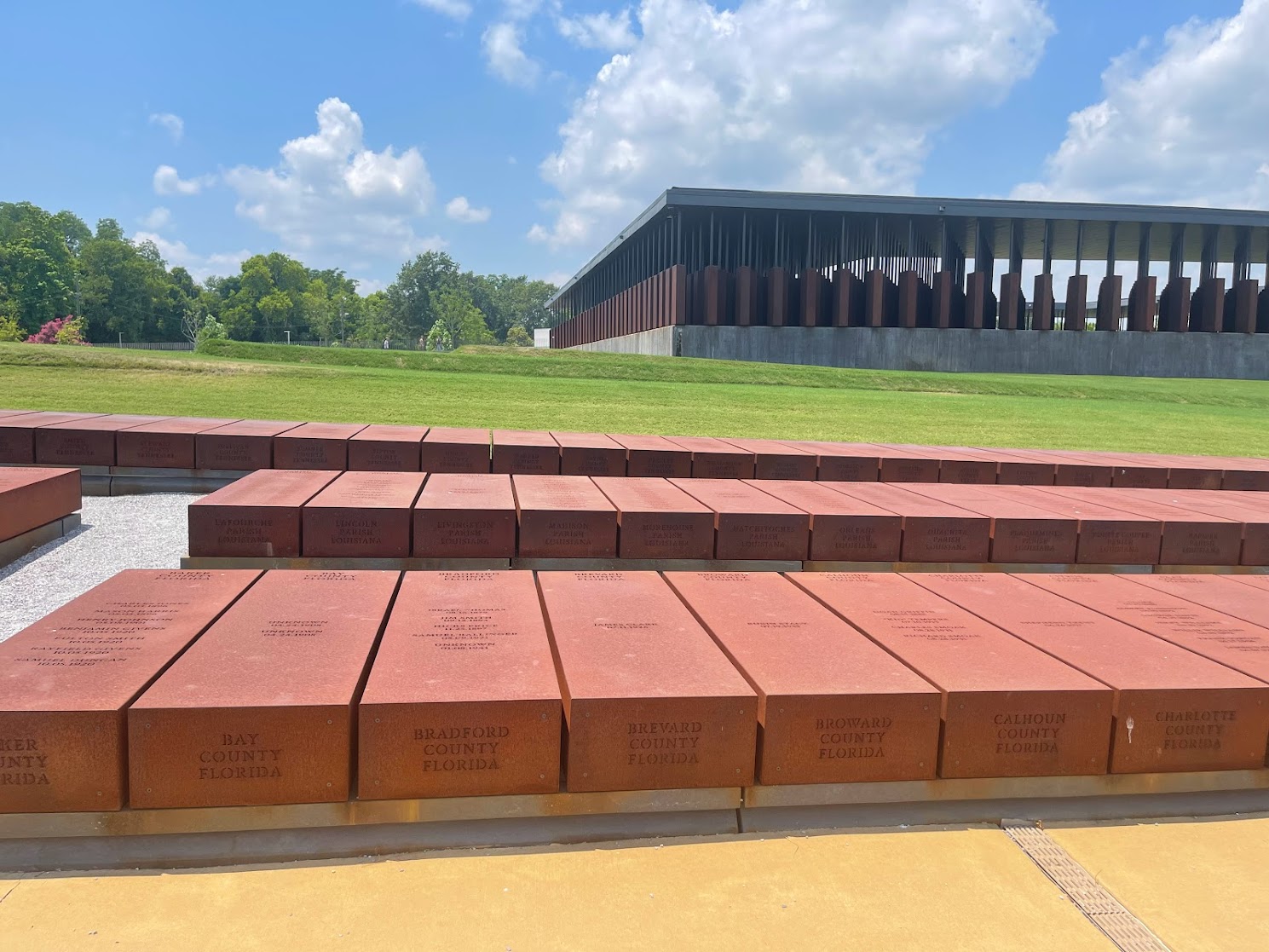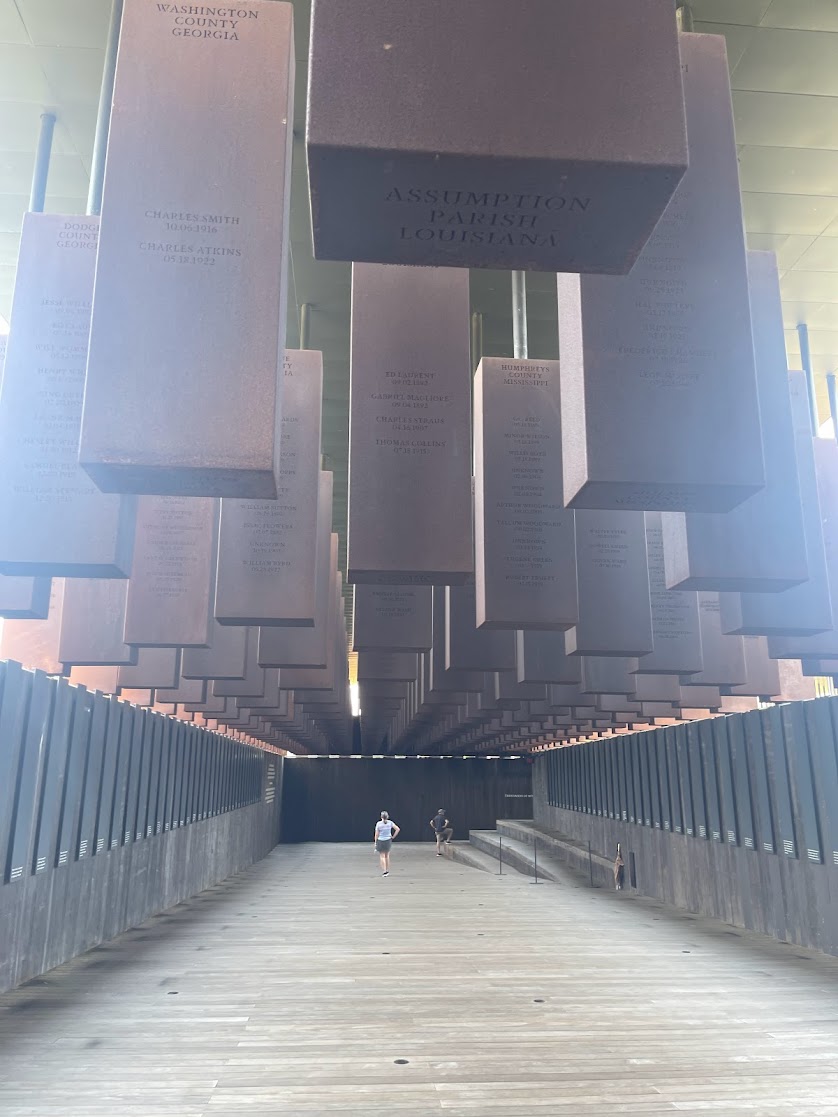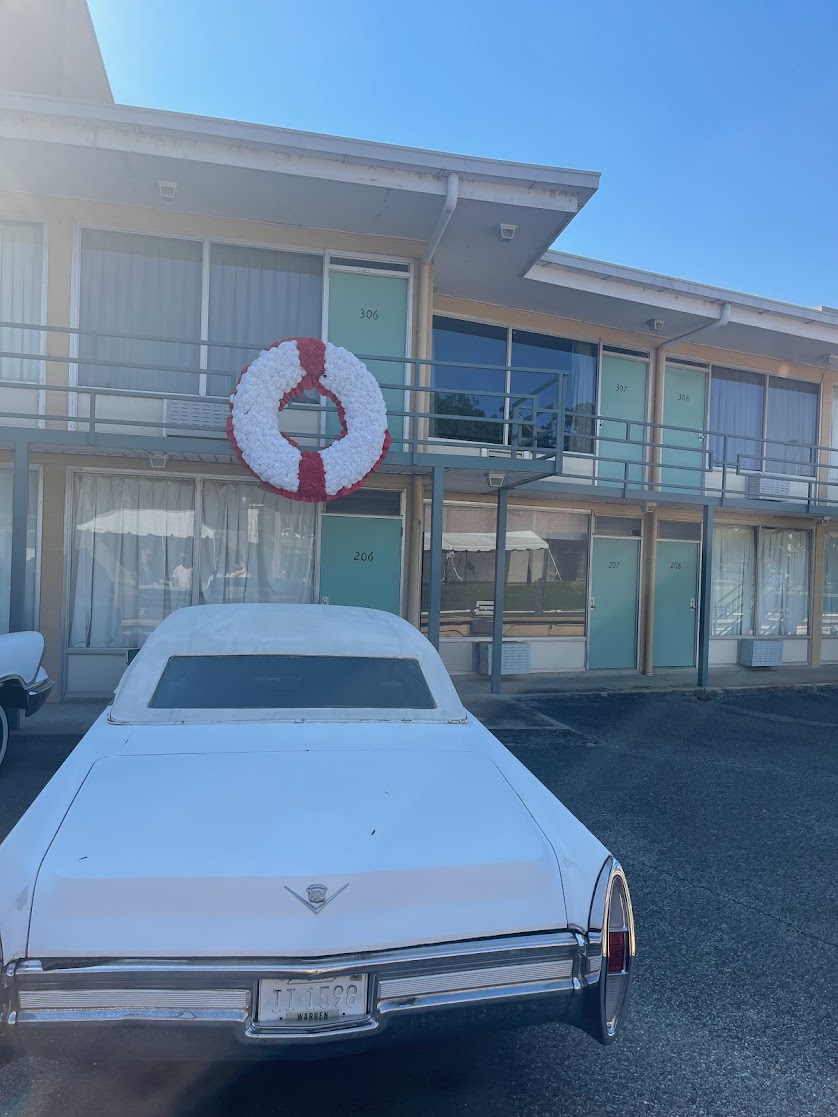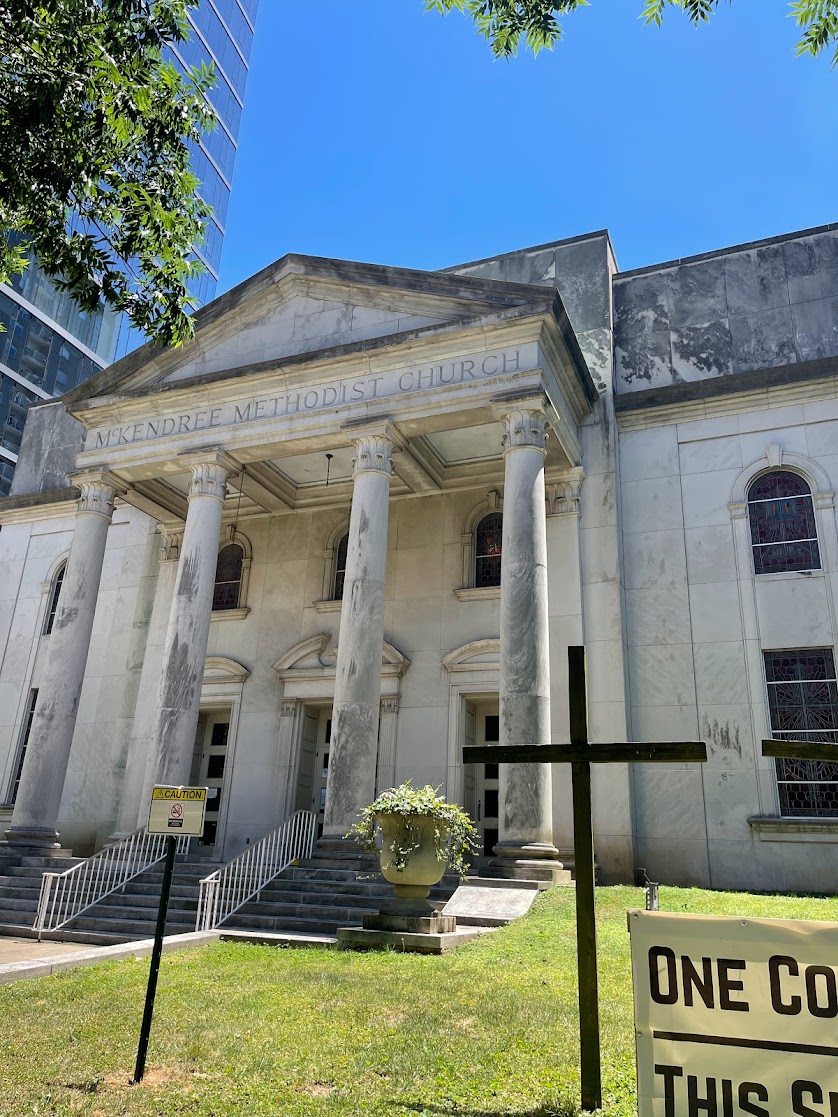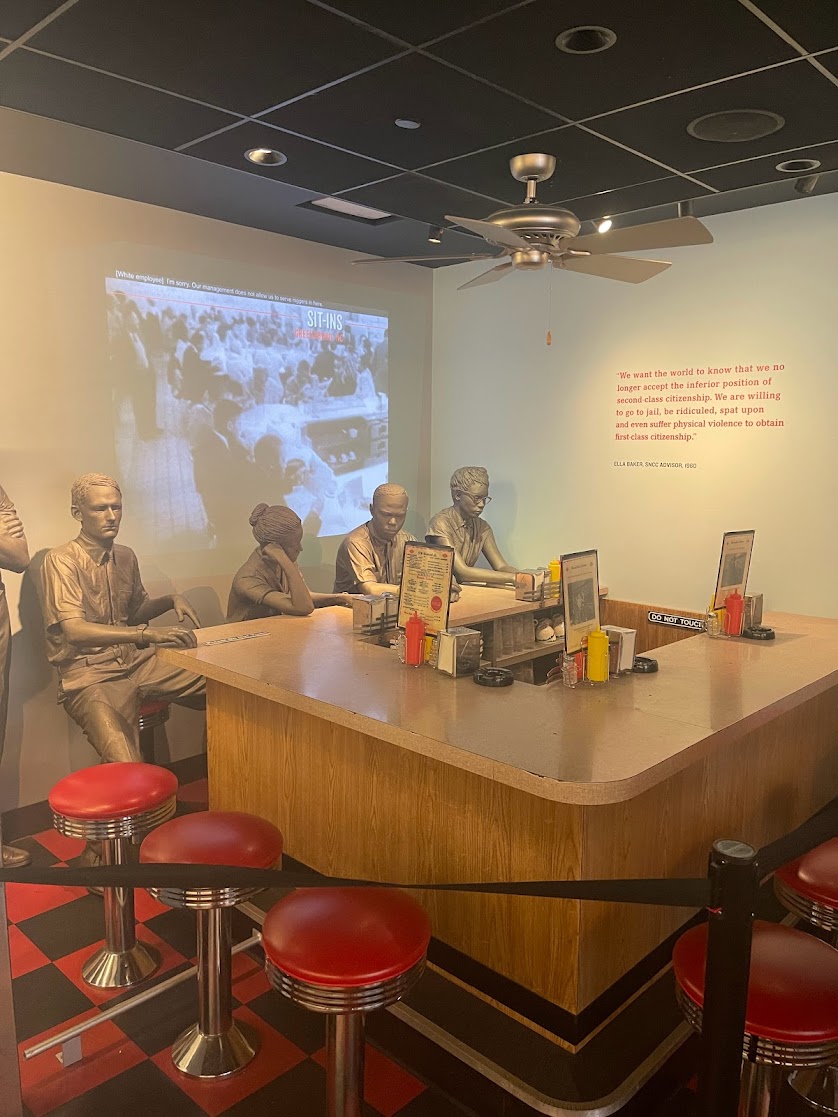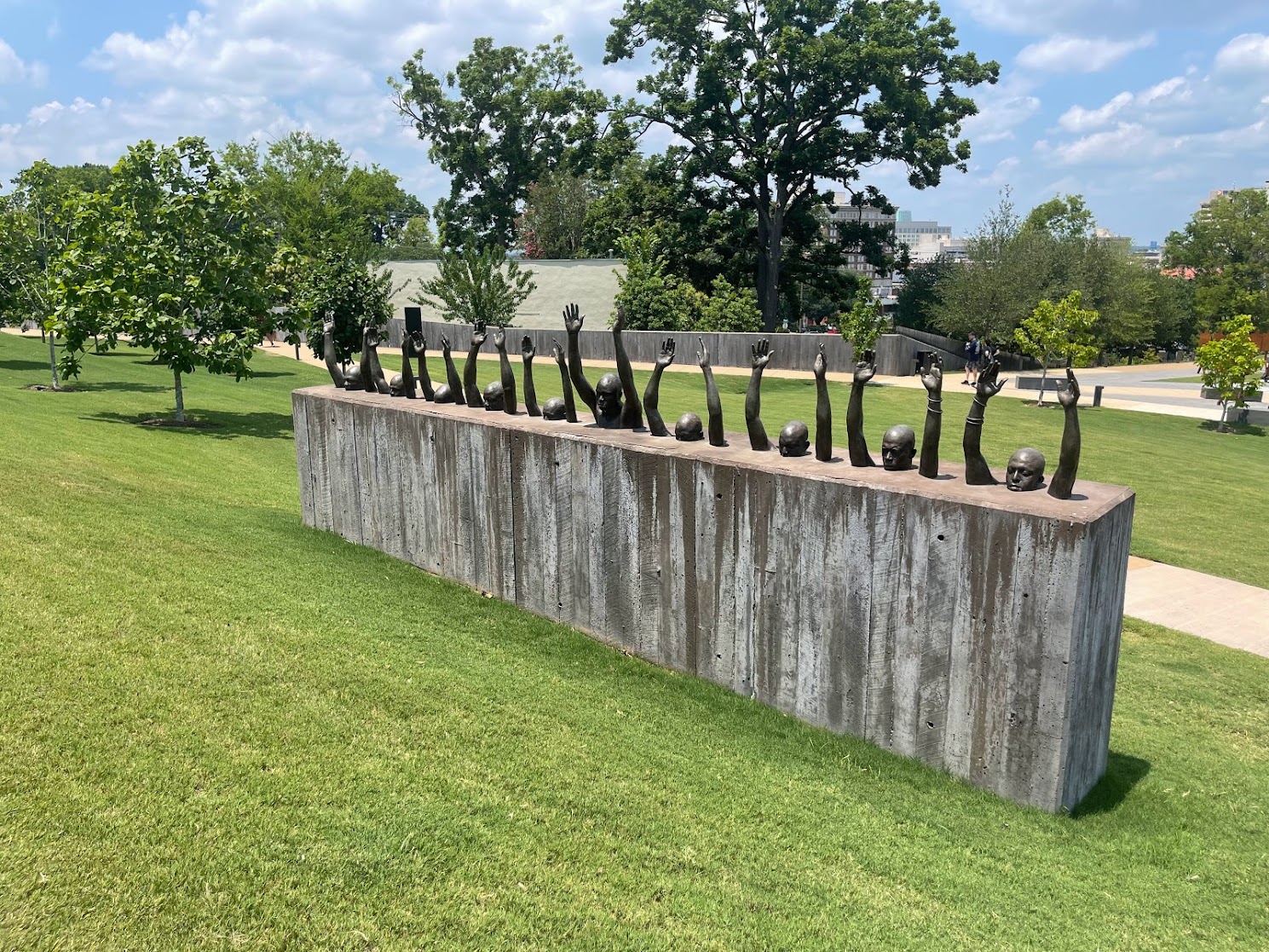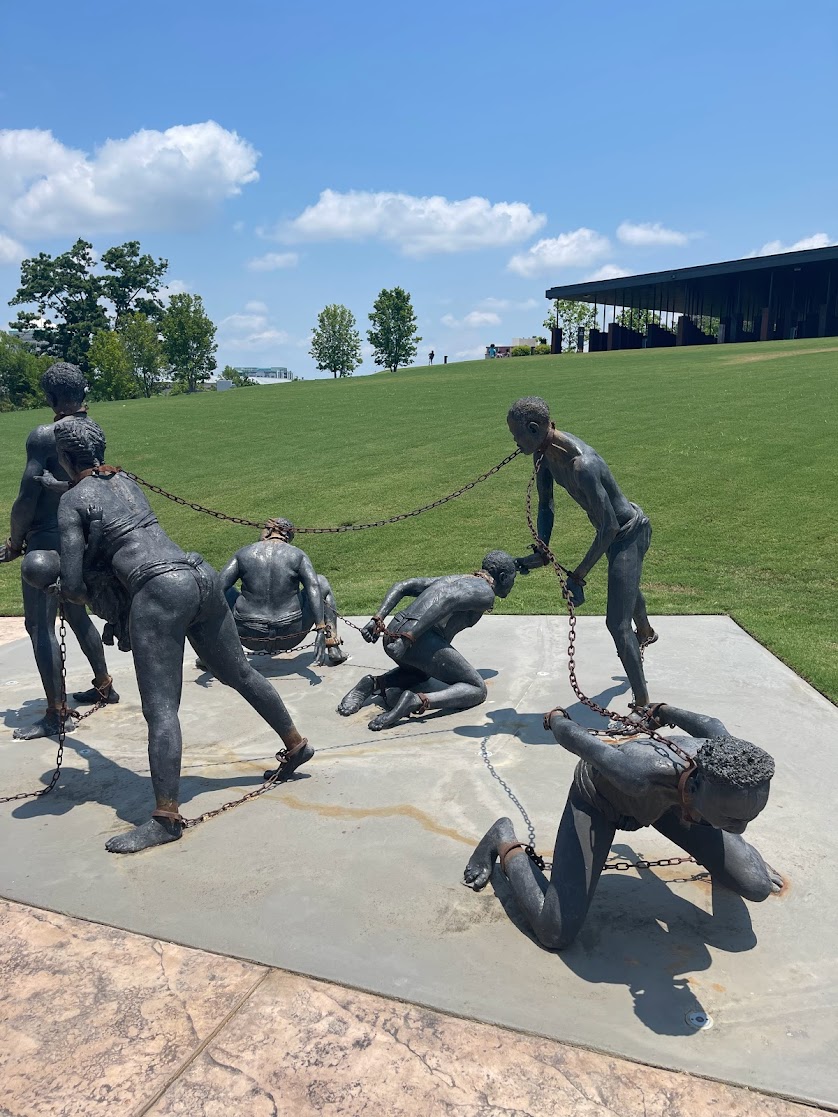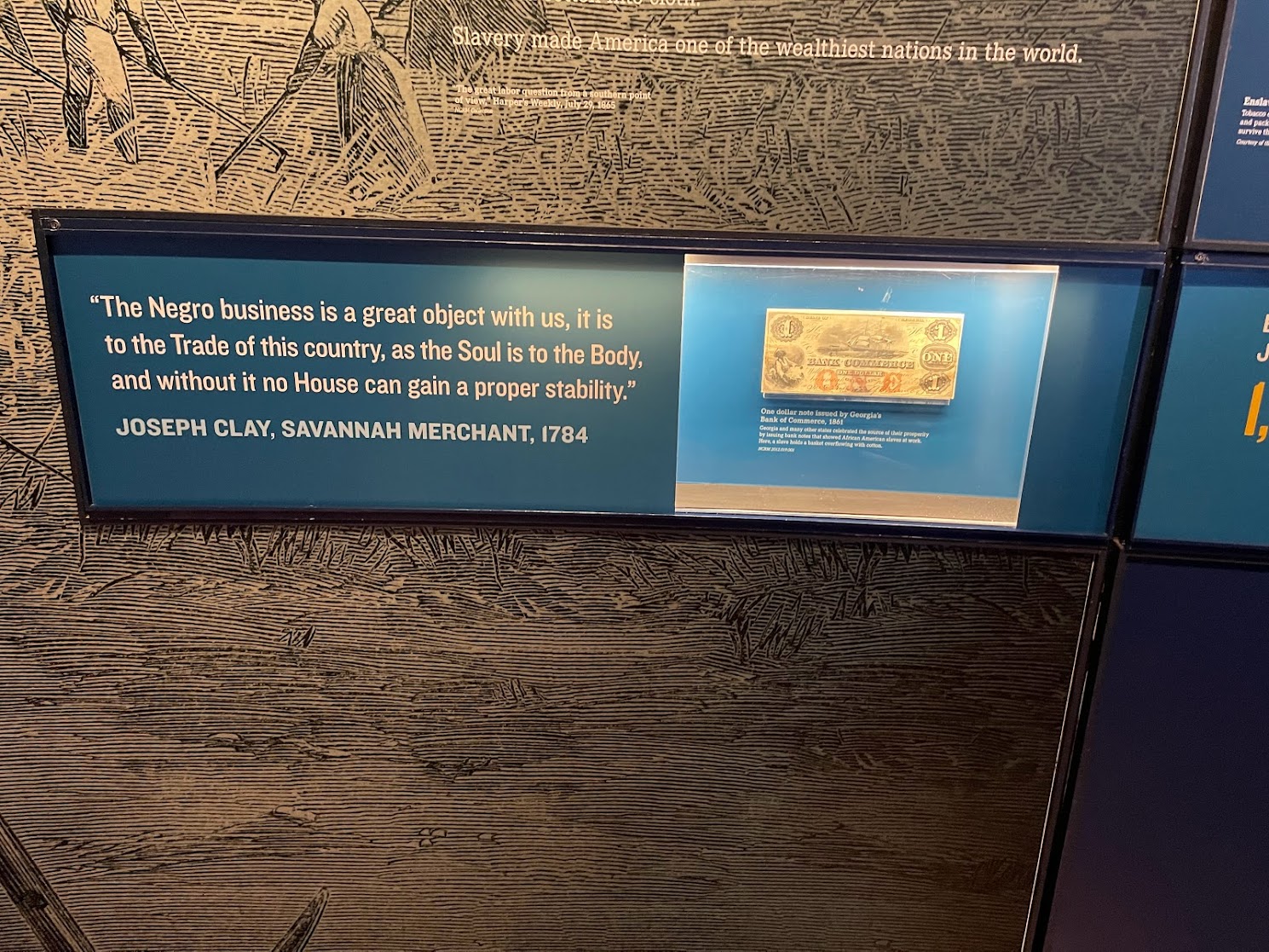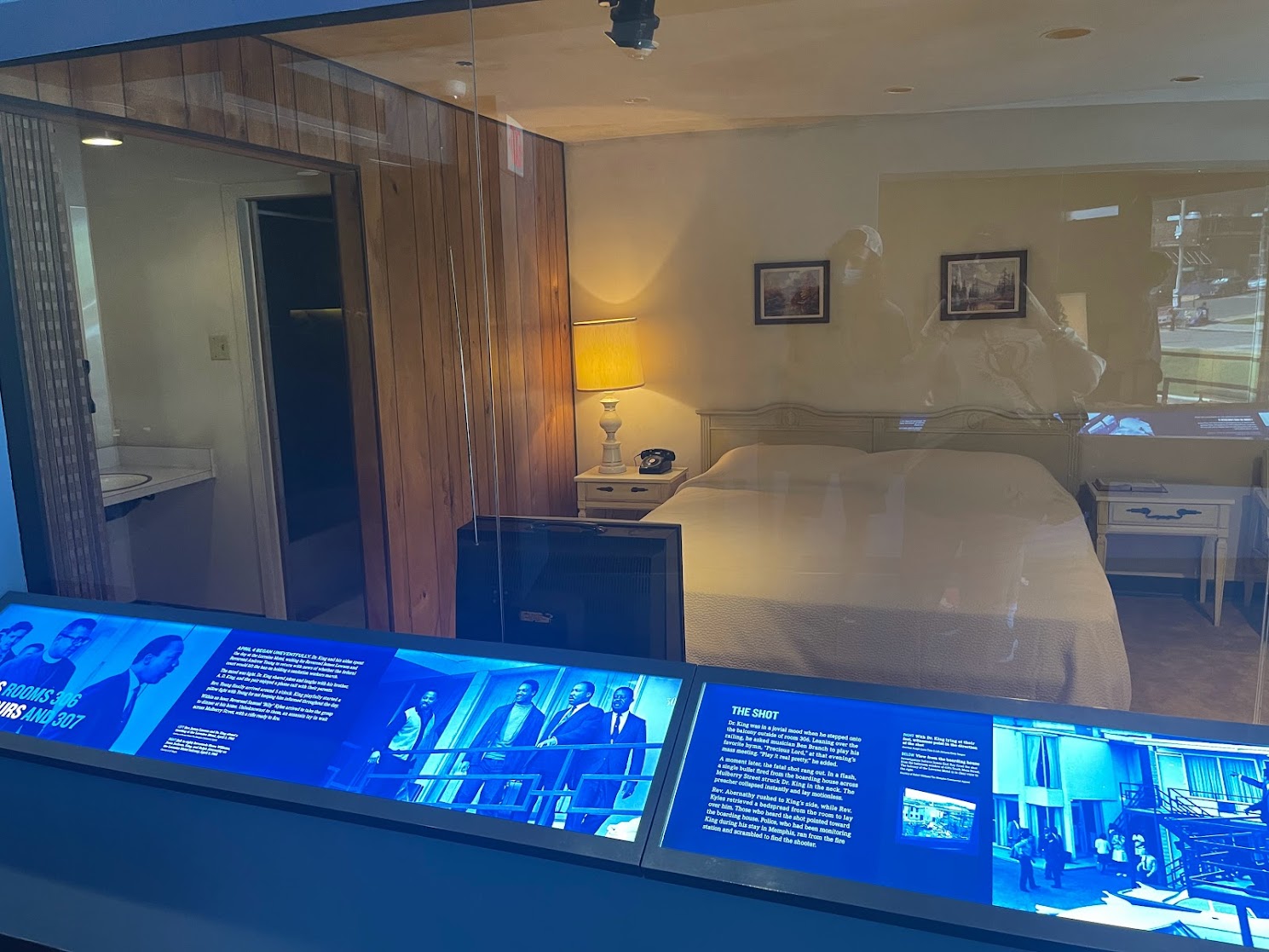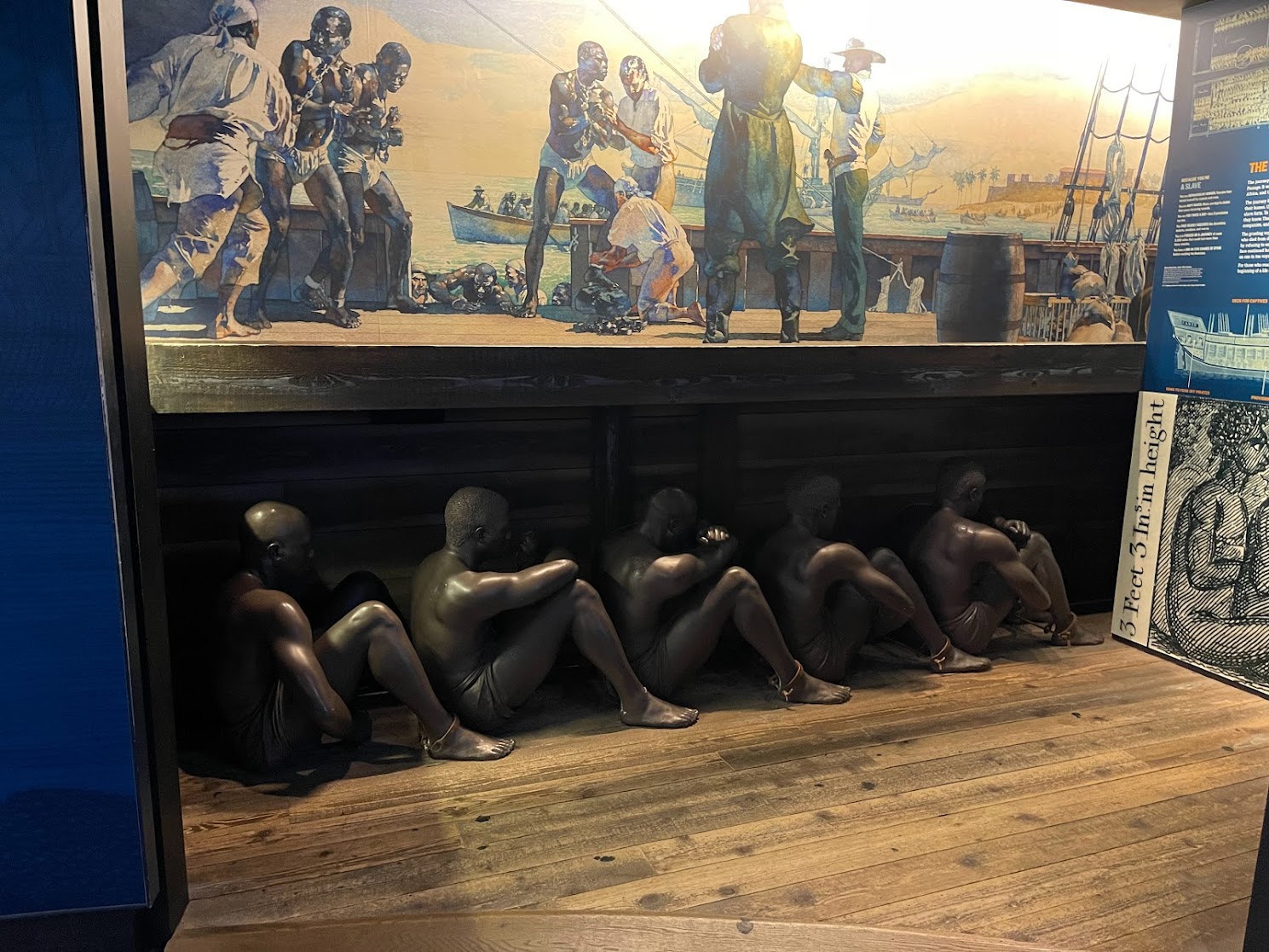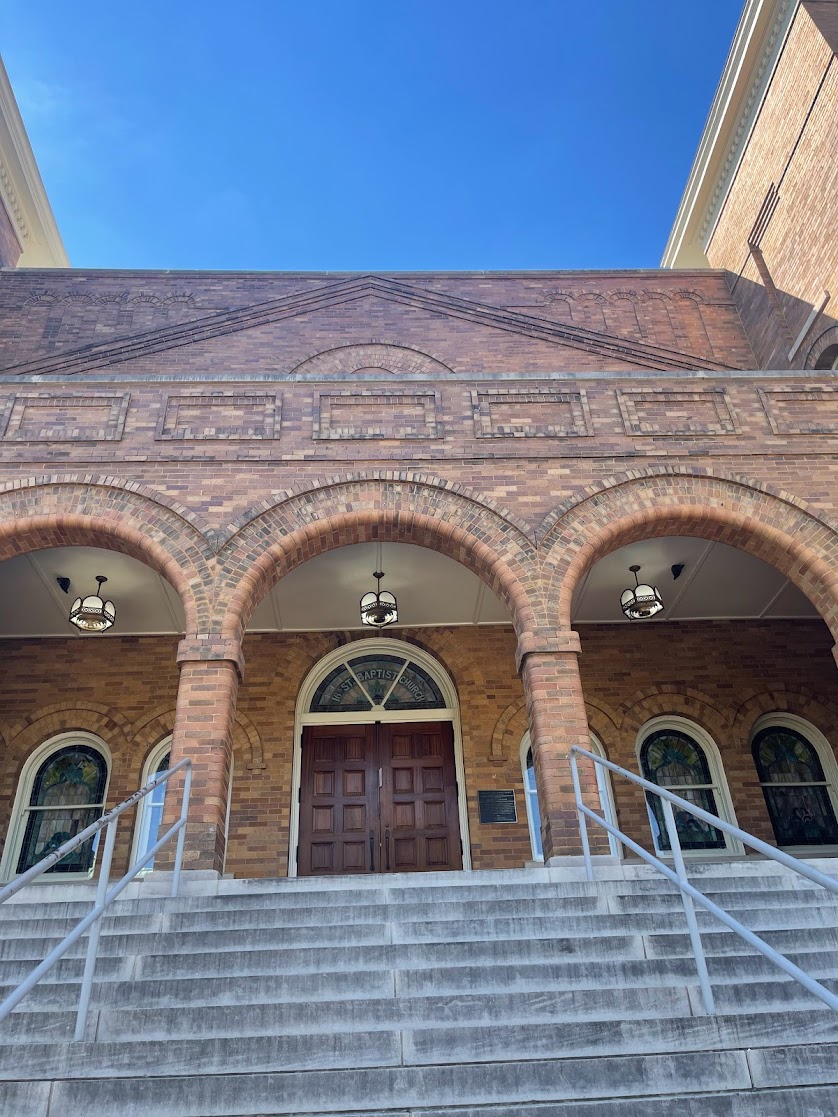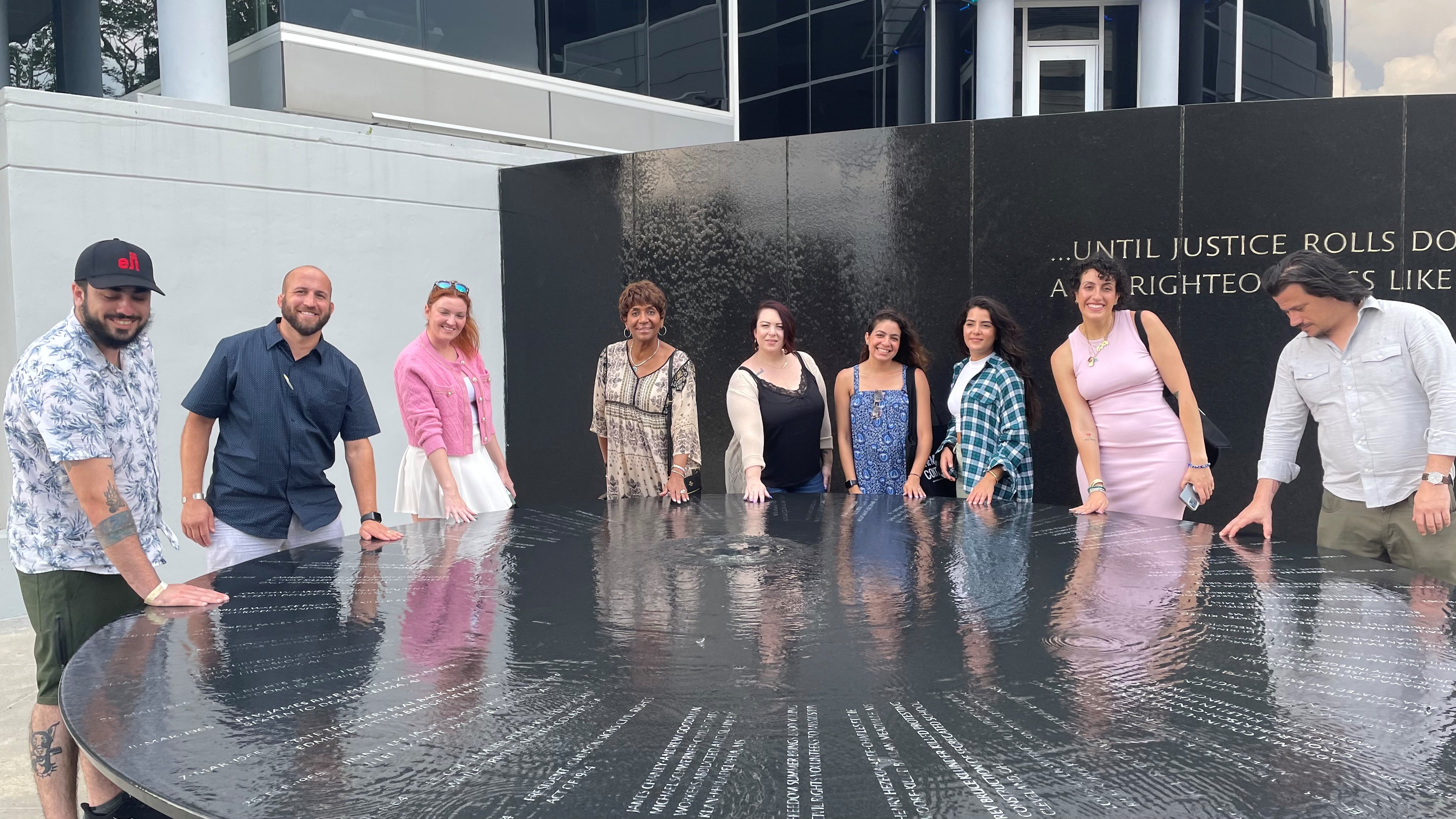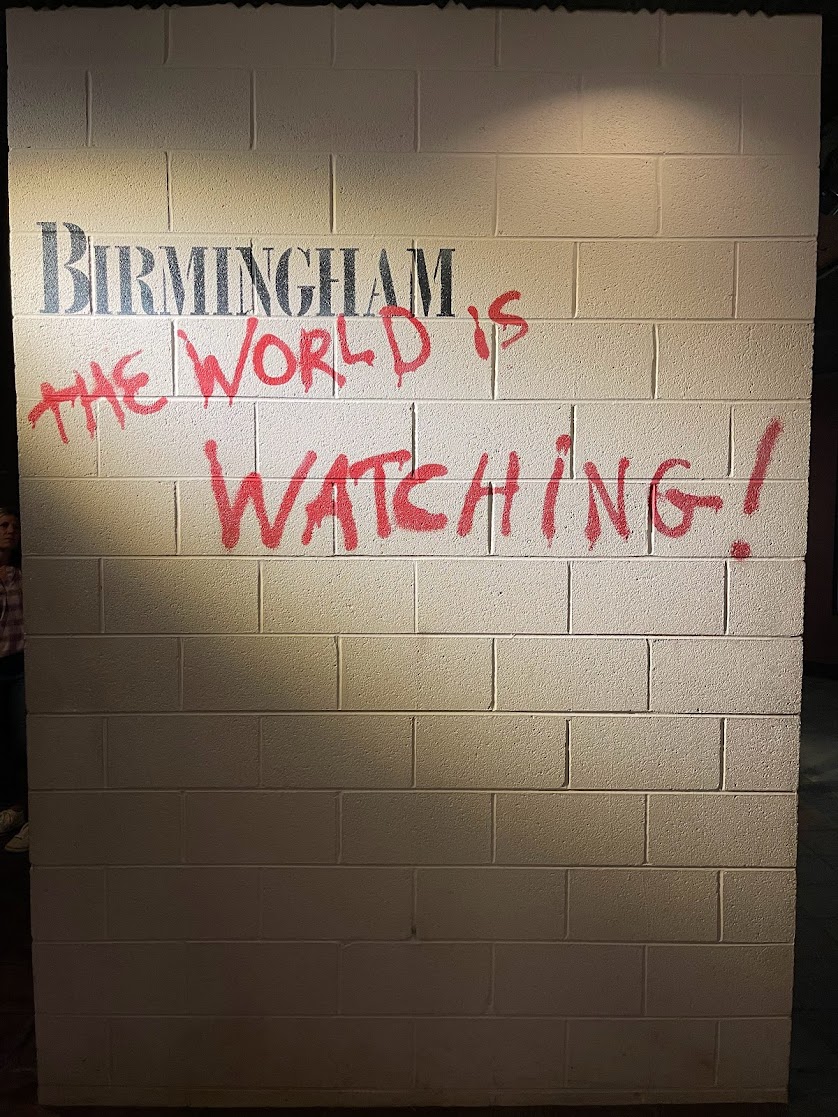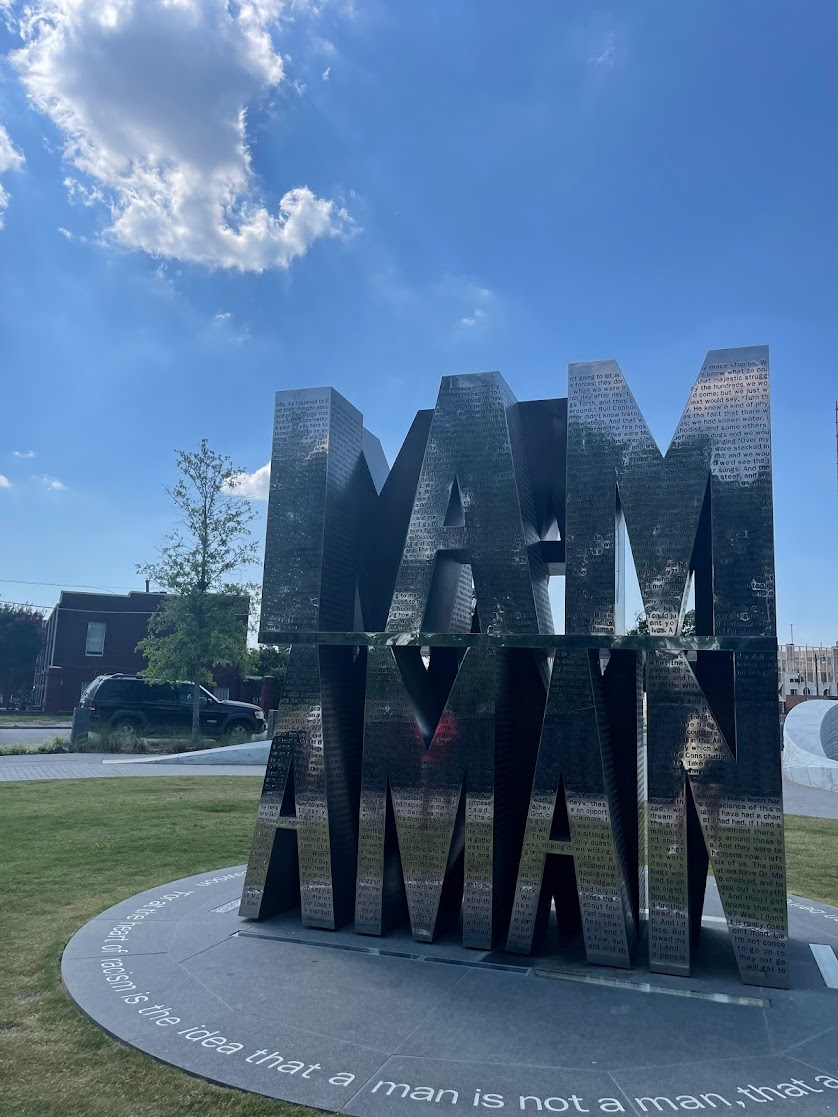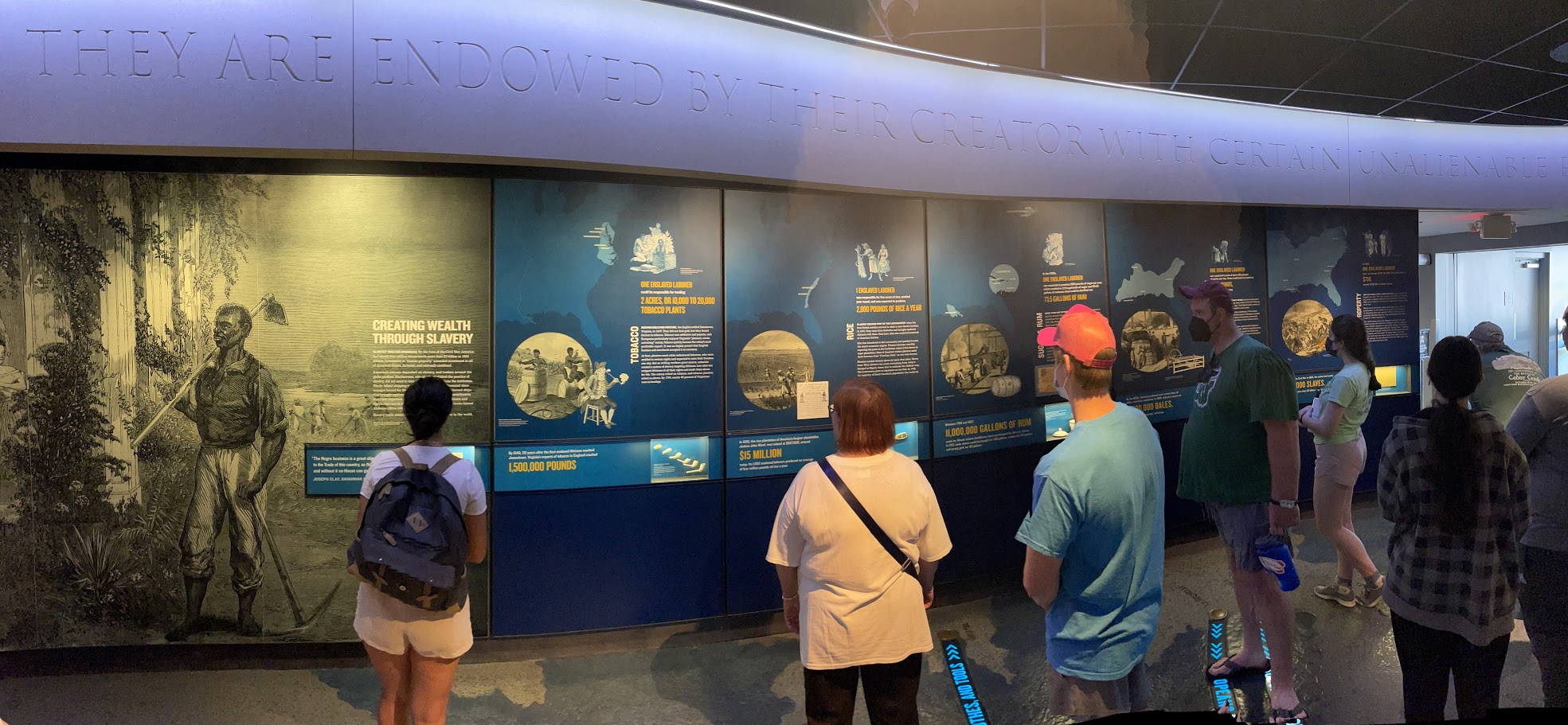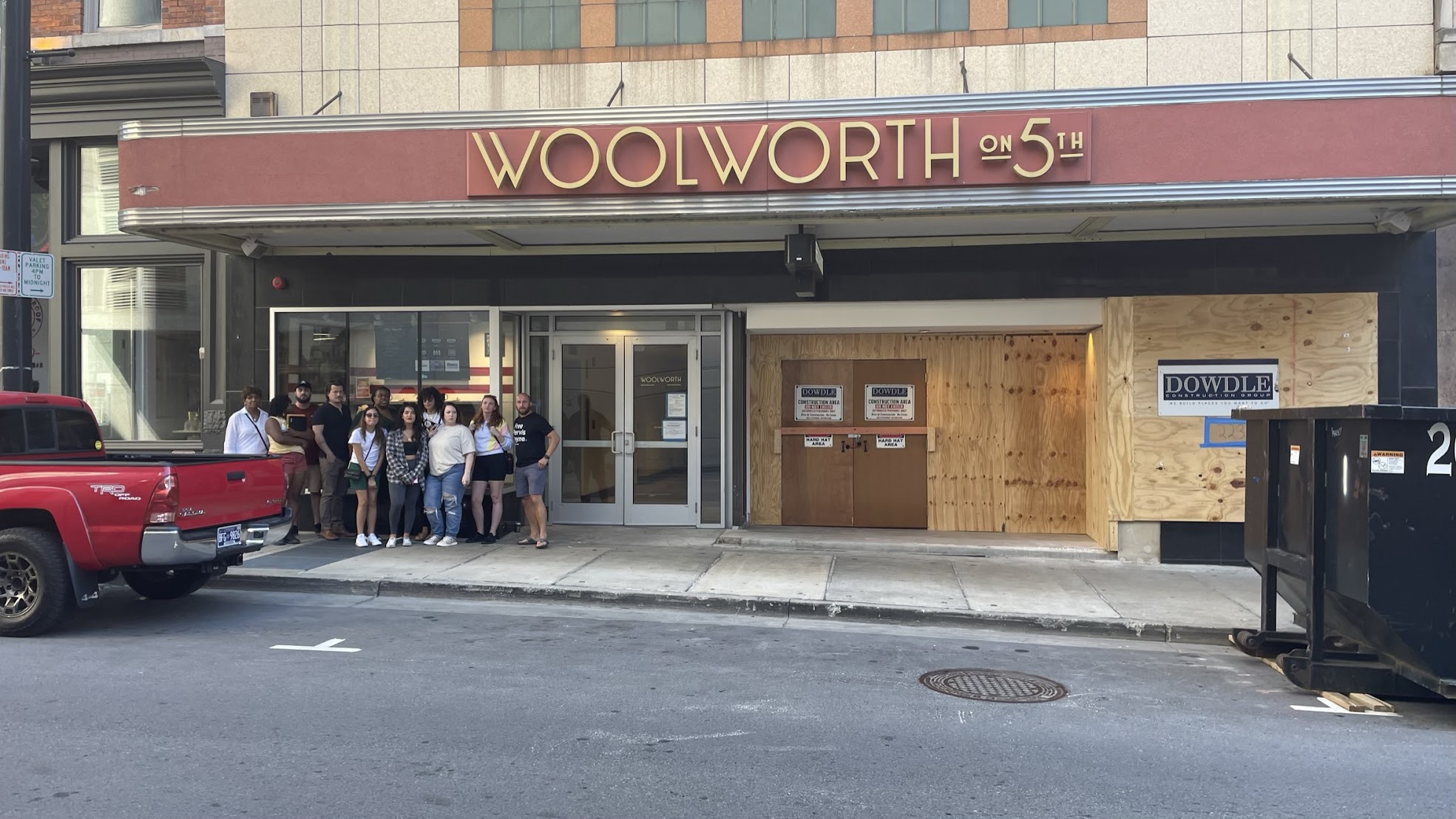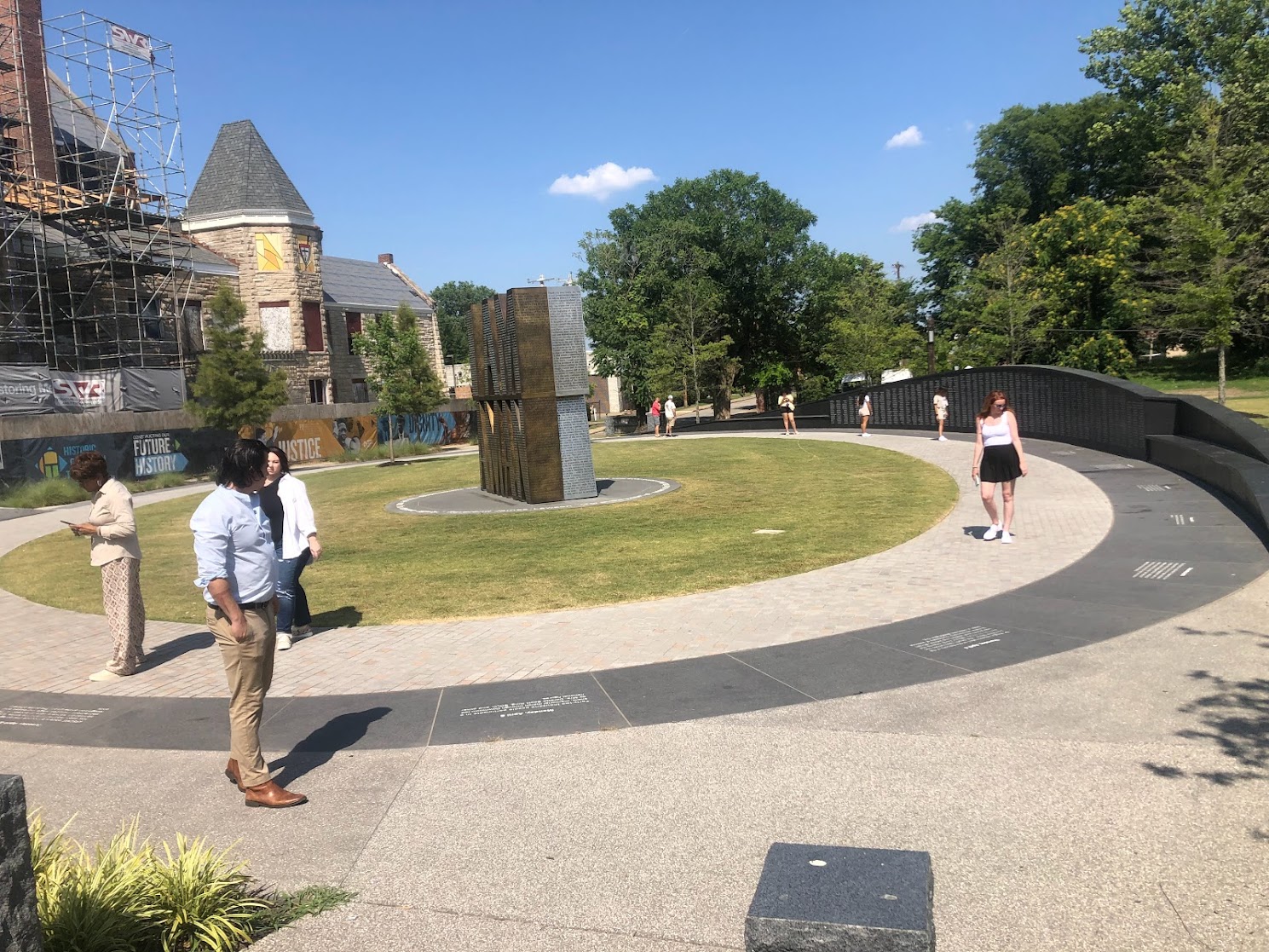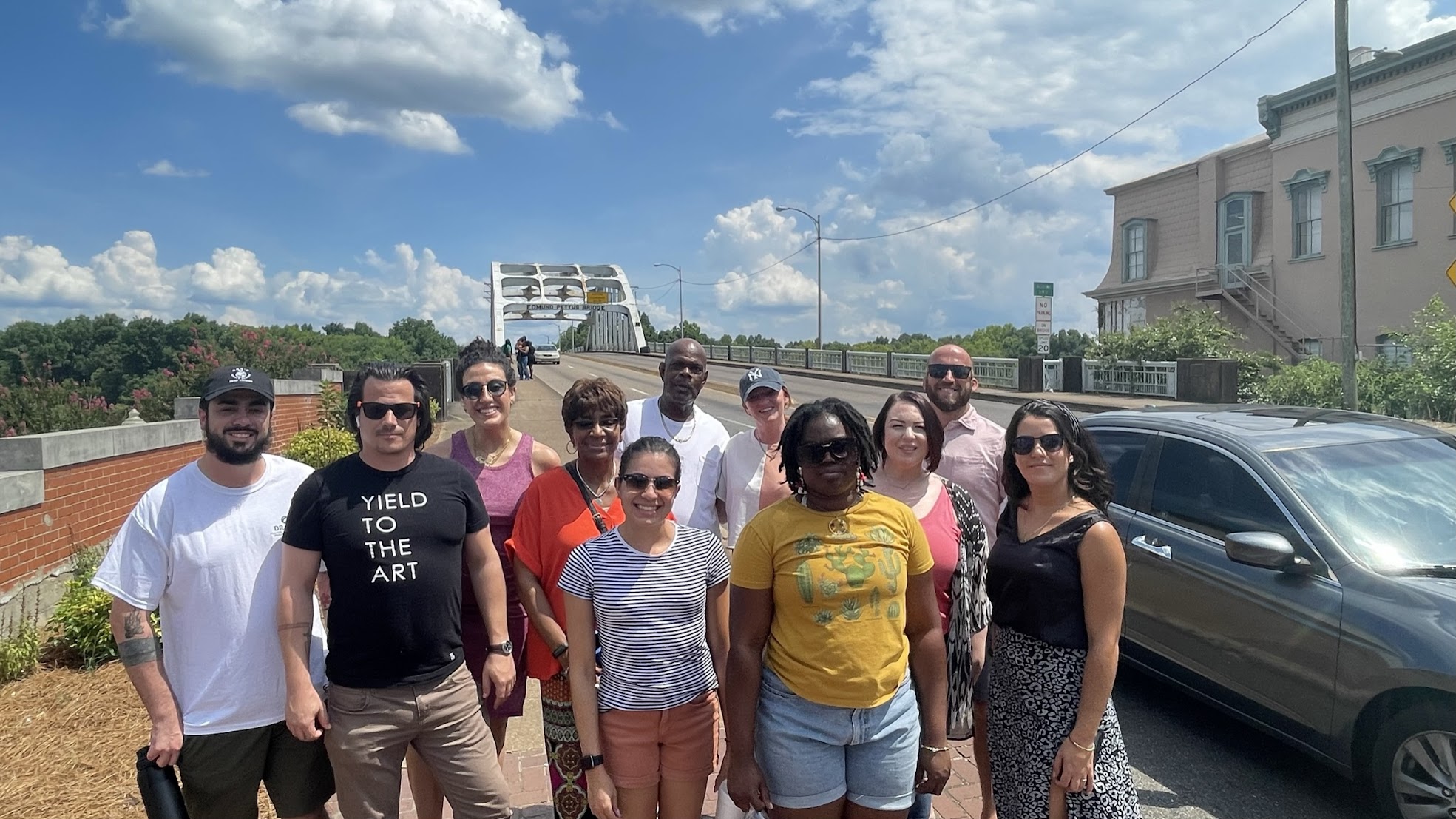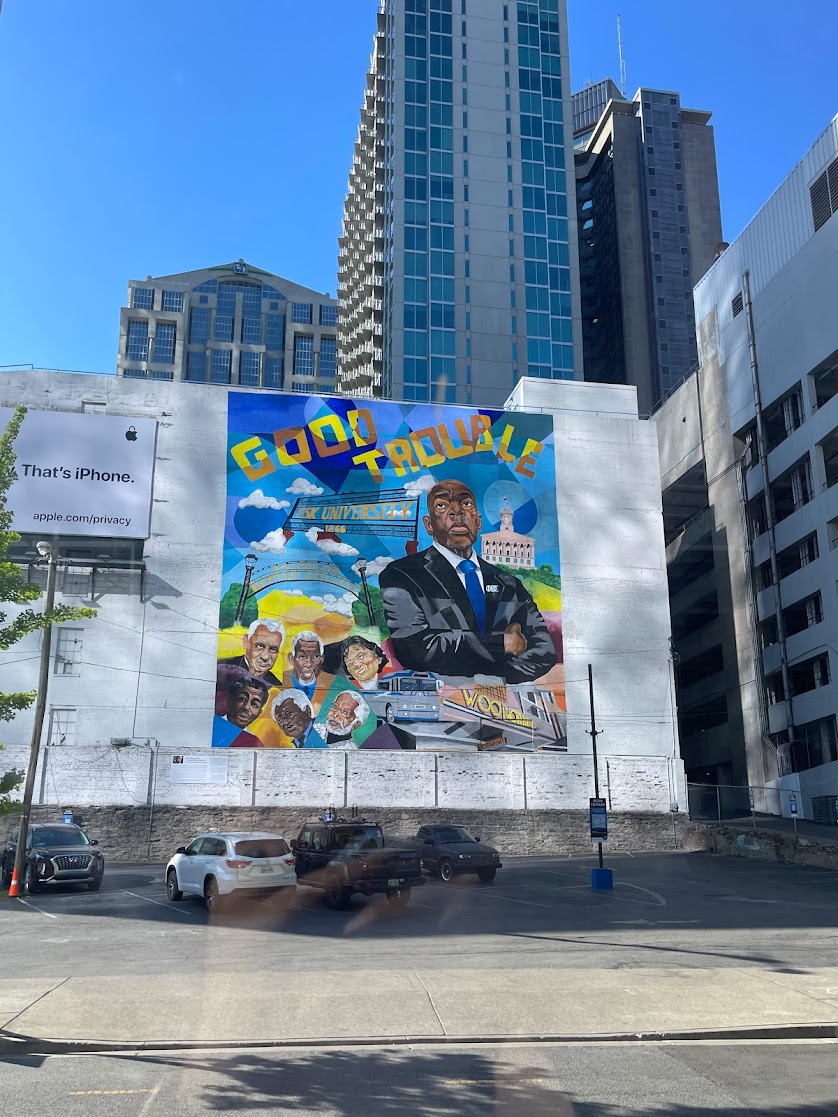 LibraryGroupShotCivilRights
LibraryConversationCivilRights
LynchingMemoriallandscape
NationalCivilRightsMuseumexternal
McKendreeUnitedMethodistChurch
NationalCivilRightsMuseumLunchCounter
MassIncarcerationMonument
SlaveryMemorialLegacyMuseum
NationalCivilRightsMuseumslaveryquote
NationalCivilRightsMuseumMLKmotelroom
NationalCivilRightsMuseumslaveryship
BirminghamtheWorldisWatching
CivilRightsMuseumslaveryexhibit
GroupPictureWoolworthon5th
EdmundPettusBridgeSelmaGroupShot
Stetson University Executive Director of Diversity, Collaboration and Inclusion Carmen Johnson and University of Alabama School of Law Professor Emeritus Martha Morgan co-taught the course, which is part of a university-wide curricular initiative and commitment to education about social justice and the lessons of the Civil Rights Movement. A similar undergraduate-level course was available to students at Stetson University's DeLand campus this summer.
"It is an honor to have such an impactful course here at Stetson, where it is celebrated across our campuses as an inspiration for students to have an impact in their communities, no matter what career or passions they choose," Johnson said. "This is a unique opportunity for students to not only study the grassroots and legal advocacy that occurred during Civil Rights Movement, but to also delve into some of the history that sparked the Movement and explore the strategies of current civil rights struggles."
Experiential learning with purpose
The course took students to celebrated places where Civil Rights activists risked their lives to protest social injustice, infamous sites of racially motivated violence, somber monuments to acts of brutality endorsed by Southern policymakers in the Civil Rights era, and museums offering an immersive look at the movement.
In Montgomery, students engaged in an intimate dialogue with civil rights leader, Dr. Bernard Lafayette, who was one of the key organizers of the Nashville Student Sit-In Movement, the Freedom Rides, and the voting rights movement in Selma, Alabama in coalition with the Rev. Dr. Martin Luther King, U.S. Rep. John Lewis, and others. In Memphis, students explored the National Civil Rights Museum, which was established in the Lorraine Motel, the site of Dr. Martin Luther King, Jr.'s assassination. In Selma, Alabama, they walked the bridge where Civil Rights leaders like Rep. John Lewis were assaulted by police as they marched – and pondered the meaning of "Good Trouble" before a mural of Lewis in his Atlanta home district. In Montgomery, Alabama, students stood among the dramatic and somber memorials for enslavement, lynchings, and mass incarceration of Black Americans at both The Legacy Museum and The National Memorial for Peace and Justice.
While often emotionally challenging, students said the experience strengthened their resolve to advocate for greater social justice.
"I have a renewed call to action, to make an impact," said student La'Tonya Lynn. "If I am resilient and persevere, I too can be victorious, even when faced with adversity."
Asked what future law students should consider when taking the course, student Neil Dalson said the experience can be pivotal for any law student, regardless of their background or chosen area of expertise.
"It has been one of the most rewarding and eye-opening experiences," Dalson said. "Regardless of why you chose law school, or what area you specialize in, this course will become central to how you approach law."
Campus and university officials say it is important that this immersive experience is available to Stetson Law students – especially considering the college's emphasis on advocacy.
"As an institution dedicated to advocacy education, it is critical that we offer experiences that show students why societies need passionate advocates like them," said Stetson Law Interim Dean Theresa Pulley Radwan. "This course gives them a once-in-a-lifetime opportunity to learn about and reflect upon the profound, systemic injustices that spurred the Civil Rights Movement and the brave activists who sacrificed so much for progress – many of whom continue to do so today."
Compelling Classroom Conversations
To help set the scene for students ahead of their trip, the course's first week consisted of powerful perspective from Civil Rights leaders and historians.
Melissa Fay Greene, author of Praying for Sheetrock and The Temple Bombing, spoke about intersectionality and coalition building among different civil rights struggles, including the Black and Jewish communities during segregation in Atlanta.
University of South Florida Professor of Southern History Ray Arsenault, an expert on the Civil Rights Movement, spoke of the importance of civil disobedience in the push to change society.
"It's the moral and physical courage of these individuals that disrupted and confounded the racists expectations of whites. They didn't act the way that Black people were 'supposed' to act…because this movement culture gave them a new sense of identity, a new sense of themselves, empowering them, really, to challenge and bring down a legal and social system dedicated to racial discrimination and white supremacy."
Dr. Alexander Brown, who participated in the Birmingham Crusade and Children's Marches and was in Selma on the bridge on Bloody Sunday, told compelling stories about his experiences growing up in Birmingham, Alabama during segregation and the dawn of the Civil Rights movement there.
Brown, who knew two of the girls who died in the racially motivated bombing of the 16th Street Church, cautioned the students not to let their grief and anger over past events – however unjust and upsetting – consume them.
"You are about to go on a tour that's going to really open your eyes," he said. "Understand that negative feelings about that now are really unproductive. What we need now is a recognition of what has happened and your resolve to work toward that not happening again."
---
Post date: July 13, 2022

Media contact: Kate Bradshaw
[email protected] | 727-430-1580