Klekkende Høj Passage Tomb, Mons, Denmark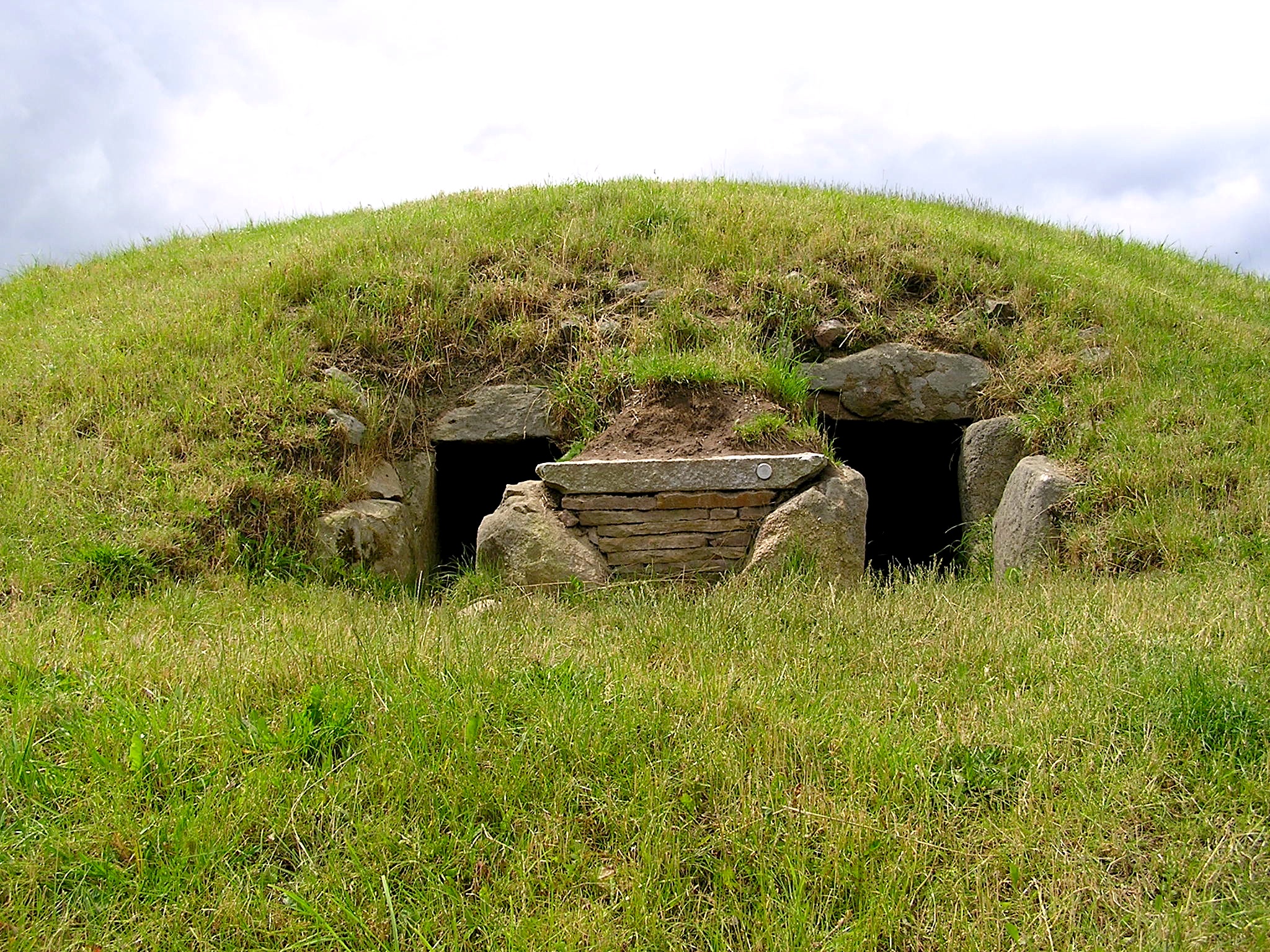 Klekkende Høj is the only double-passage tomb found on the island of Mons in Denmark. The island has over 119 megalithic tombs, of which about 38 are protected sites today. The tomb's main chamber is 9 meters in length and is divided by a 2-stone partition in the center of the chamber. The left entry faces due east, the right entry 80 degrees NE. About 10 percent of Danish Jaettestue (passage graves) are double entry like this one. The photo was taken on July 1, 2004, at 12:45 p.m.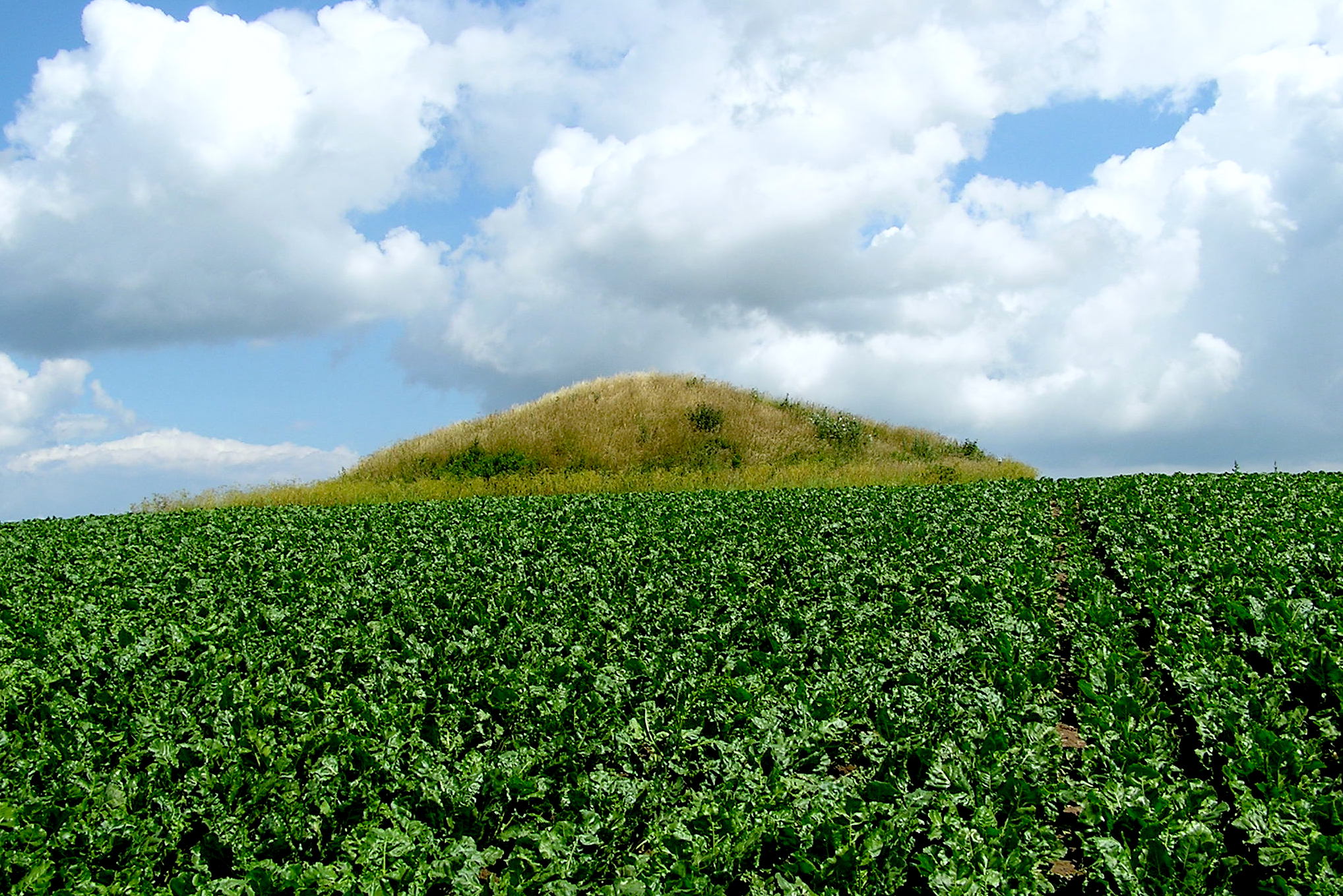 The site is clearly marked with a blue/white sign on the road from Røddinge to Tostenaes. It was excavated with gunpowder in 1797.
This is the view out the left entry that faces due east.
This is the view out the right entry, which faces 80 degrees east. Notice the distinctive red granite orthostats of the passageway.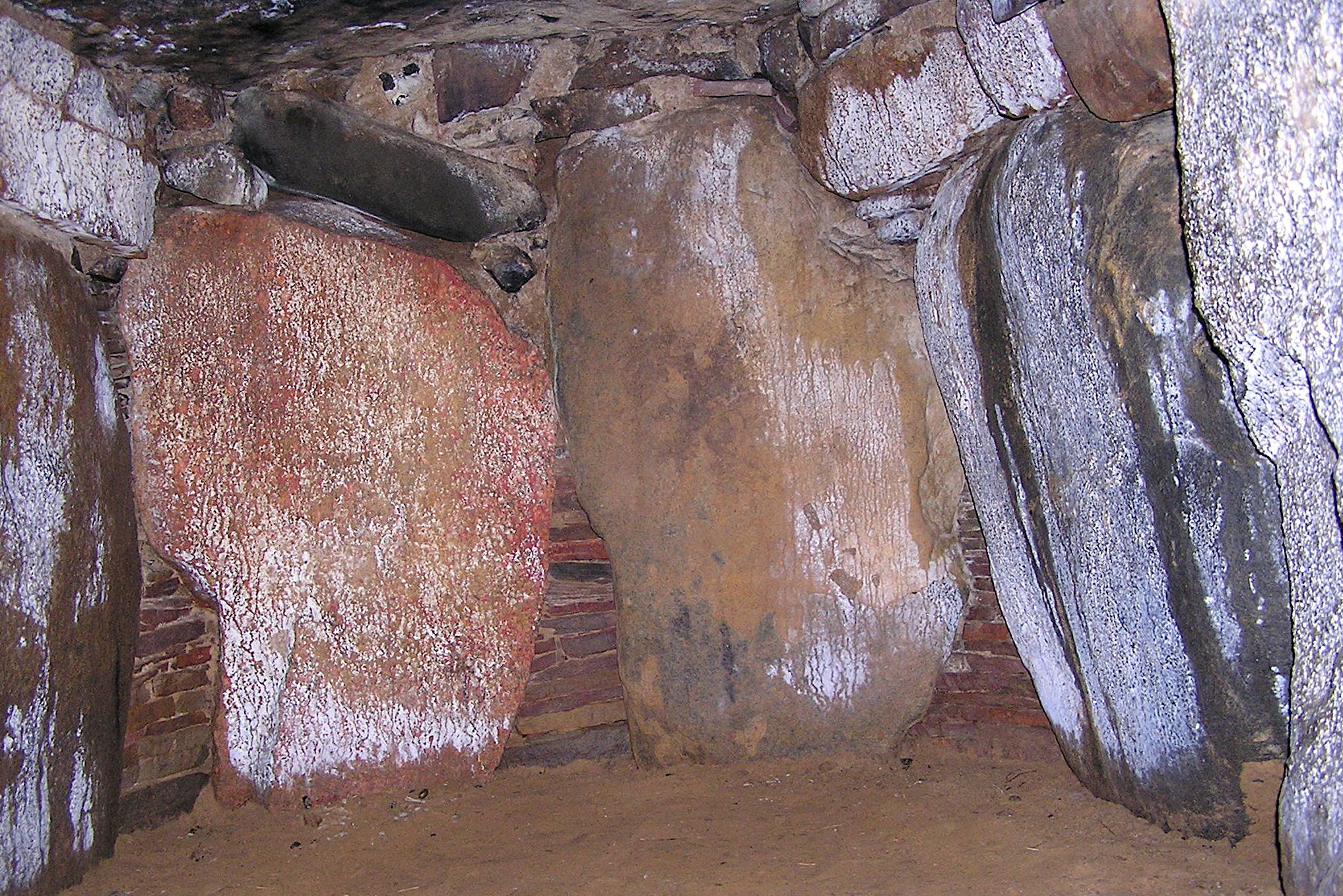 This is part of the interior of the right chamber.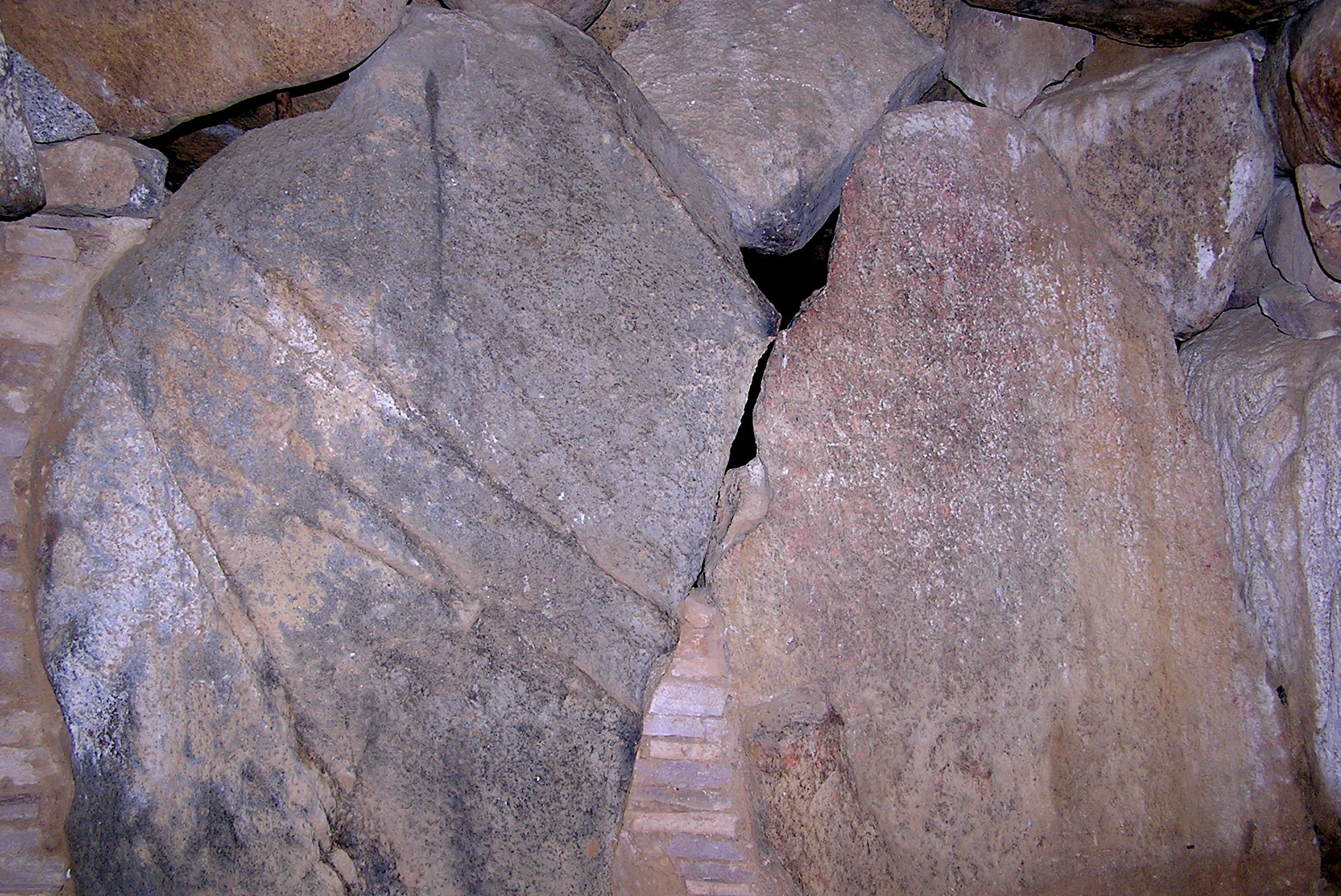 These two stones are the dividers between the twin chambers.