Stones of Stenness, Orkney Island, Scotland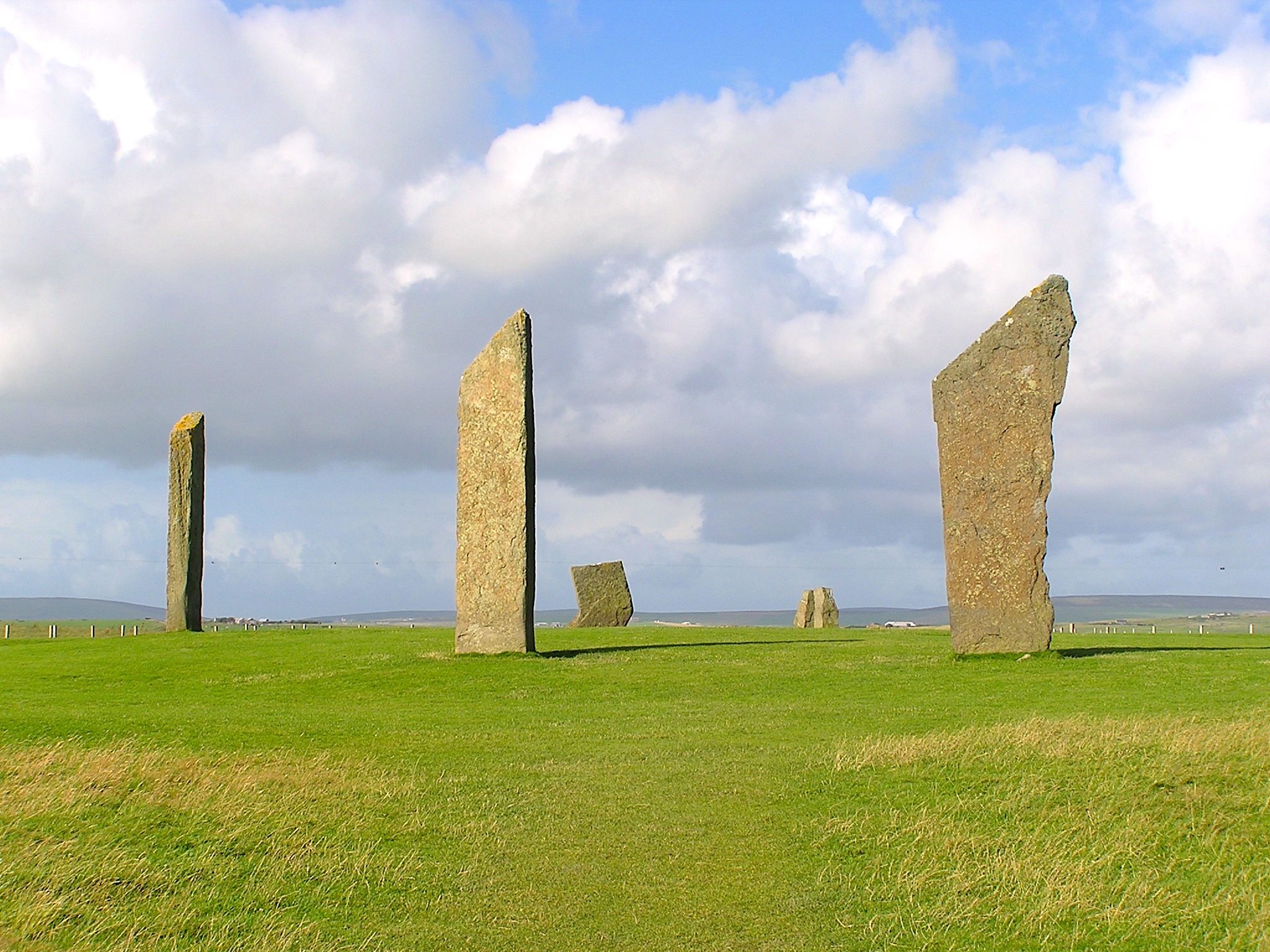 Only three menhirs still stand in this great circle that once had about 12 stones enclosed within a ditch and bank. The site sits at 5 feet of elevation on a small promontory in the "Heart of Neolithic Orkney" World Heritage Site. It is dated to around 3100 b.c.e.
The remaining stones are only about 12 inches thick and feature angled tops that have a dramatic effect. The original henge had a north-facing entrance, which looks in the direction of the Neolithic Barnhouse Settlement excavated next to the nearby Loch of Harrary. A large stone ("Watch Stone") outside the circle is 18 feet high and lies to the northwest of the circle center. It had a twin in its original form.  A hearth of a similar type to that found at Barnhouse was excavated at the circle's center. It contained charcoal, cremated remains, and pottery.