Ales Stenar (Ale's Stones), Skåne, Sweden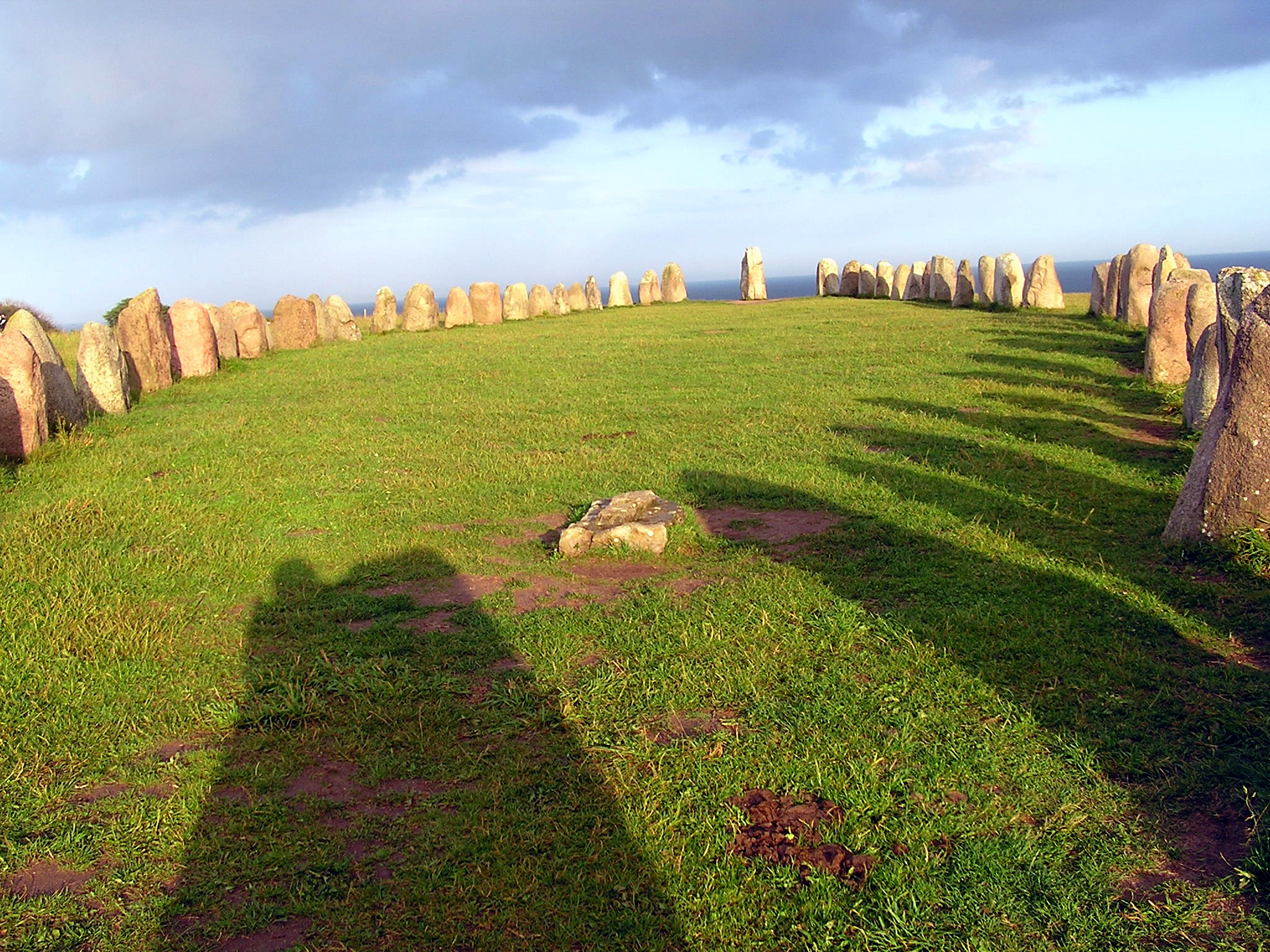 This megalithic monument was likely built between 540-650 c.e., the end of the Nordic Iron Age, although some organic material from the site dates to 3500 b.c.e. The oval shape resembles a ship, and consists of 59 large orthostats of red and gray granite and quartz crystal, each weighing as much as 1.8 tons. Two large orthostats are at each end of the oval. The side that looks out to sea is oriented to 135 degrees southeast, possibly a sunrise on winter solstice point. The opposite end is oriented to summer solstice sunset. An entry point to the circle is oriented to 230 degrees southwest, possibly a sunset point on the winter solstice. A decorated clay pot with cremated human bones was found within the site when it was excavated in 1989, so some kind of burial rites were likely practiced here. But it would have been a magnificent space for various kinds of ritual, with its view of the ocean, the horizons in all directions, and to risings and settings of celestial bodies. The site sits at 99 feet of elevation.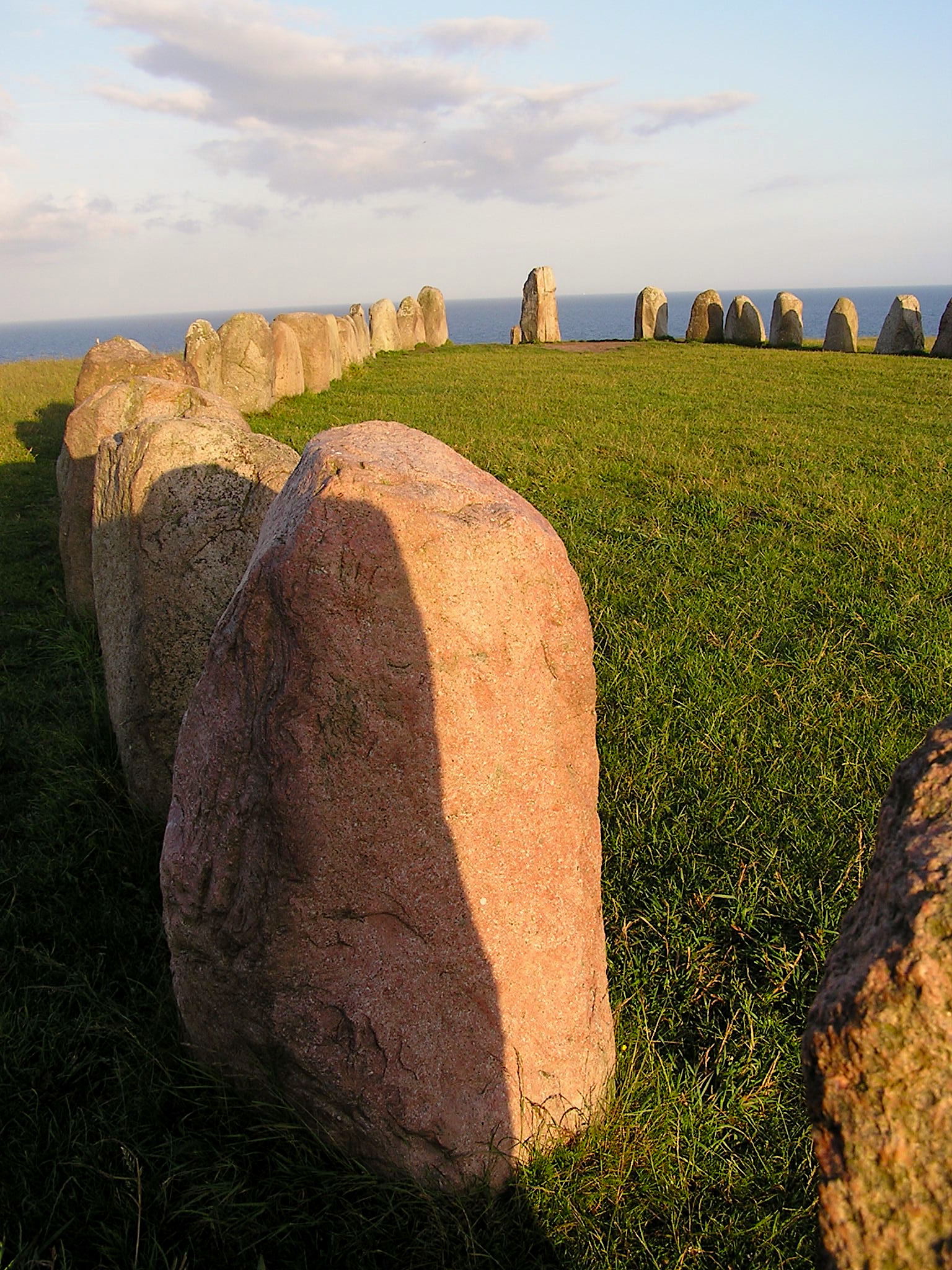 This is another view toward the southeast. Photo taken June 28, 2004, at 7:45 p.m. local time.