Stetson hosts symposium on Putin's Russia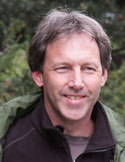 The internet age presents serious challenges to authoritarian governments by democratizing political discourse. Citizens now have the means to speak directly to each other without the filter of the official media. To explore the impact of the new media on Russian public life, the Russian Studies Program at Stetson University will host a symposium, #Politics: The Social Media Revolution in Putin's Russia on Wednesday, April 3, at 4 p.m. in the Rinker Auditorium of the Lynn Business Center, 345 N. Woodland Blvd., DeLand. The speakers for the event are Professor Michael Gorham of the University of Florida and Professor Sarah Oates of the University of Maryland. Professor Eugene Huskey of Stetson will moderate the symposium.
Michael Gorham is associate professor of Russian Studies at the University of Florida and an associate editor of The Russian Review. Originally a specialist in language and politics in early 20th century Russia, he has worked in recent years on the media revolution in contemporary Russia. Among his recent articles is "Medvedev's New Media Gambit: The Language of Power in 140 Characters or Less."  He has just completed a book manuscript entitled In Newspeak's Wake: Language, Culture, and Politics from Glasnost to Social Media.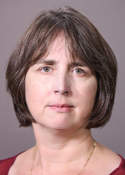 Sarah Oates is professor and Senior Scholar in the Philip Merrill College of Journalism at the University of Maryland. Before moving to Maryland in 2012, she had taught for many years in the Politics Department at the University of Glasgow, Scotland. A widely published scholar on democratization and communications, she serves as an expert for the European Commission's Digital Futures project. Her latest book, Revolution Stalled: The Political Limits of the Internet in the Post-Soviet Sphere, will be published next month by Oxford University Press.