The Current Russian Context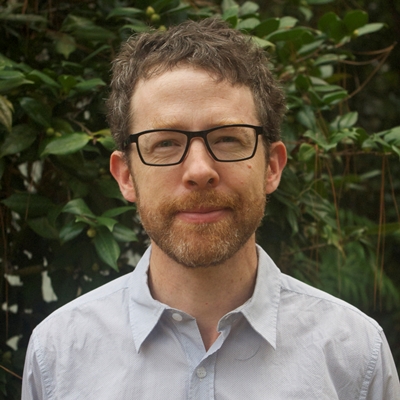 As part of the Stetson University lecture series on The Sochi Olympics and the current Russian political context, sponsored by Stetson's Russian Studies Program, there will be two guest lecture events. Both lectures are free and open to the public.
"Stetson's College of Arts and Sciences has generously supported this small series of lectures," said Michael Denner, Ph.D., director of Russian Studies, and associate professor of modern languages and literatures at the university. "We are looking at Russia through the lens of the 2014 Olympics, and at Putin's return to power as president of the Russian Federation. The Olympics begin in February in Sochi with the Winter Games, and will draw attention to the current political turmoil in Russia. Sochi is a small city on the Black Sea, about the size of Pensacola, Fla., and far away from the centers of power in Russia."
Conor O'Dwyer, Ph.D., pictured left, associate professor of political science at the University of Florida, will deliver a public lecture titled, "The Politics of Gay Rights in Russia and Eastern Europe: From National Taboo to International Cause Célèbre," at 7 p.m., Tuesday, Nov. 12, in the Stetson Room, second floor of the Carlton Union Building, 131 E. Minnesota Ave. The talk will cover the upheaval regarding anti-gay laws in Europe and the looming protest against those laws at the Sochi Olympics of Russia.
O'Dwyer's expertise focuses on patronage politics, party competition, and state-building in democratizing states of post-Communist Europe. He received his Ph.D. at the University of California. His dissertation, "Runaway State-Building: How Parties Shape States in Post-Communist Eastern Europe," was selected as the best of 2004 by the European Politics and Society section of the American Political Science Association.
Maria Lipman, chair of the Carnegie Moscow Center's Society and Regions Program and editor of the Pro et Contra journal, will deliver the second lecture in this series. "Putin's Back, but the Status Quo is Gone," is scheduled for 7 p.m., Monday, Nov. 18, in Elizabeth Hall, room 315, 421 N. Woodland Blvd.
A frequent commentator on Russian politics and the U.S. press abroad, Lipman has worked as a translator, researcher and contributor for the Washington Post Moscow Bureau, and previously the Deputy Editor of Itogi, a news magazine published in cooperation with Newsweek.
She is the author of several books, most recently, Russia in 2020: Scenarios for the Future, in collaboration with Nikolay Petrov, and published in English by the Carnegie Foundation for International Peace.
"The Winter Games in Sochi are fraught with high expectations and tensions," Denner explained. "Can Russia complete the planned Olympic Village on time, having spent as much as $50 billion? Can they handle the security and provisioning of the tens of thousands of athletes and spectators?"
For more information, contact Michael Denner, at (386) 822-7381, or [email protected].
by George Salis
"Addressing Russia's Anti-Gay Stance
and the Current Russian Context"