Collaborative Pianist: master classes at Stetson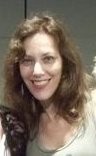 Linda Mark, collaborative pianist, will appear at Stetson University on Monday and Tuesday, March 31 and April 1, in a two-day residency sponsored by Stetson University's Artists & Lecturers Committee in collaboration with the School of Music. 
"Making it as a Musician in New York City" is the title of the discussion Mark will conduct with students and faculty on Tuesday, April 1, 9 – 9:50 a.m., 132 Presser Hall, 419 N. Woodland Blvd. This event is open to the public, free of charge.
Mark will also coach various chamber ensembles and present a master class for flutists during her two-day stay.
Linda Mark is in demand as an active soloist, collaborative, and music coach throughout the United States and Europe.  She was First Prize winner in the Baldwin Piano Competition and received two Grand Prizes in the International Guild Recording Competition in Austin, Tx. Mark regularly performed with her mentor, Julius Baker (former Principal Flutist – New York Philharmonic) and Charles Rex (former Associate Concert Master – New York Philharmonic), as well as with Jean-Pierre Rampal, William Bennett (former Principal Flutist – London Philharmonic), Jeanne Baxtresser (former Principal Flutist – New York Philharmonic) and Matthieu Dufour (Principal Flutist – Chicago Symphony).
She now plays with such artists as Jeffrey Khaner (Principal Flutist – Philadelphia Orchestra), Robert Langevin (Principal Flutist – New York Philharmonic), Denis Bouriakov, (Principal Flutist – Metropolitan Opera) Bart Feller (Principal Flutist – New Jersey Symphony Orchestra), and Brad Garner (Professor of Flute – Juilliard School). She has performed for the Emperor of Japan at the Kennedy Center and was invited to perform for Luciano Pavarotti by the Richard Tucker Foundation.  She recorded the soundtrack for the film Song without Words, which was shown at the Berlin Film Festival. As a guest artist, Mark has conducted collaborative piano master classes at colleges and universities throughout the country. She was the subject of an article in "Flutist Quarterly" and is the only pianist ever to be featured on its cover.
Recent past engagements include appearances at the Flute Fest in Indianapolis with Marianne Gedigian (Professor of Flute – University of Texas at Austin) and the opening Gala performance and master class at the Yamaha Young Performing Artists Symposium at Ball State University.
Mark is the Pianist in Residence at the prestigious event, The Julius Baker Masterclasses, held each summer in Danbury, Conn. Currently, she is a member of the Accompanying/Collaborative Piano Staff at the Juilliard School in New York City.
For more information on the March 31-April 1 events, contact Patrece Robinson, adjunct professor of music and career skills by email ([email protected]), or by phone (386.956.2261).