Democracy in America comes to Stetson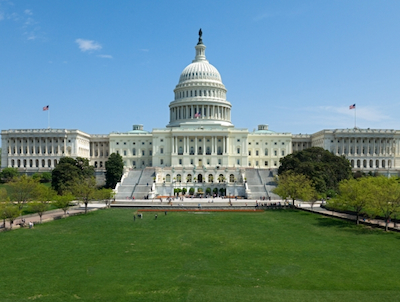 Stetson University will host an interdisciplinary conference on the state of democracy titled Democracy in America: Participation and Social Justice, Mar. 27-28.
The conference will address problems as well as solutions in the contemporary practice of democracy in the United States from a variety of perspectives, with an emphasis on issues of access, forms of participation in governance, and social justice concerns.
"The goal is to promote successful scholarship," said William Ball, Ph.D., professor of political science. "This unique conference provides presenters the opportunity to share their own work on the state of democracy in the U.S. and a number of closely related topics."
Peter Levine, Ph.D., will give a keynote address that is free and open to the public titled, "Civic Renewal in America," at 7 p.m., Thurs., Mar. 27, in the Stetson Room on the second floor of the Carlton Union Building, 131 E. Minnesota Ave (cultural credit is available).
Levine is a professor at Tufts University's Tisch College of Citizenship and Public Affairs, and director of The Center for Information and Research on Civil Learning and Engagement (CIRCLE). The address will stress the importance of civic work as a means of improving the welfare of citizens and government and will explain how those workers can be used to spark a movement of civic renewal.
Starting at 8:30 a.m. on Fri., Mar. 28, various presentations will occur throughout the day in the Rinker Auditorium of the Lynn Business Center. Featured presenters include Vanessa B. Beasly, Ph.D., an associate professor of communication studies at Vanderbilt University; Wendy A. Bach, associate professor of law at the University of Tennessee; and Robert Hackett, president of the Corella and Bertram F. Bonner Foundation. All featured presentations include cultural credit for students. Other professors, both local and visiting, will be speaking as well. A schedule of speaker times, topics, and room locations can be seen here.
"Members of the Stetson community are encouraged to attend the presentations of their choosing," said Dr. Ball. "Stetson is an ever-growing community of learners. We have a great depth of scholarship among our faculty and we need to share this with people who are similarly interested in the process of learning and discovery."
For further information contact Bill Ball at (386)-822-7536 or [email protected].
by George Salis