Sport business kicks off new game plan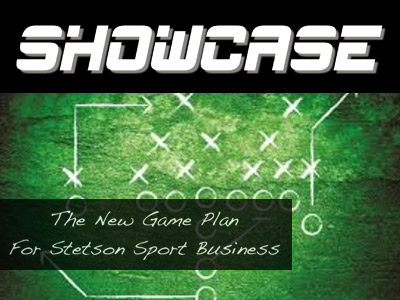 Stetson University is celebrating its revamped sport business program with an "Open House: A New Game Plan for Stetson Sport Business," Wednesday, April 2, 7 p.m., in the Stetson Room at the Carlton Union Building, 131 E. Minnesota Ave., DeLand. A reception in the Lynn Business Center lobby will follow the event.
The Open House will introduce the new undergraduate sport business curriculum and will celebrate the support of the program's stakeholders. Designed to meet the rapid evolution of the sport industry, the new curriculum, which is housed in the Marketing Department of Stetson's School of Business Administration, will have two primary areas of focus: emerging media and sponsorships. To that end, new courses have been created:
Sport Sales, Negotiations and Promotions
Sport Properties and Sponsorship
Contemporary Sport Media
Sport Analytics
The new curriculum will also include existing courses that have been transformed to meet the program's new areas of focus, including:
Introduction to Sport Business, which will provide an overview of the industry and current connected social and ethical sport business issues
Legal Concepts of Sport Business, which will center upon tort, contract law, and policy-making
Sport Finance, examines the financial tools that sport managers use to run their sport businesses and teams
Sport Event Management, which will foster an understanding of events as the essential core of sport business and will serve as a cumulative course within the major
Students will also be competitively selected for internships with various sport properties and related businesses.
Students enrolled in the event management course taught by Benjamin Goss, Ed.D., sport business program director and associate professor, have designed and developed this event, which will include food from area restaurants, a silent auction, chances to win prizes, a meet-and-greet with Stetson mascot John B and much more.
The Open House is open to the public, but those who wish to attend are encouraged to RSVP to Kristen Turner via email or phone (352-504-6649). For more information concerning the sport business major, email Goss.