Undergrad business associate dean named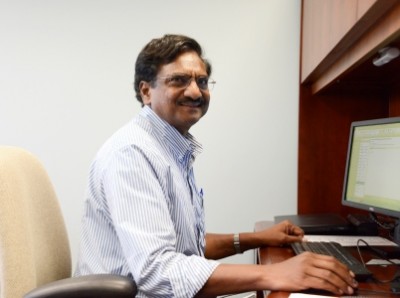 Dr. Madhu Rao, former senior associate dean at The Atkinson Graduate School of Management, Willamette University in Oregon, has been appointed associate dean of Undergraduate Business Programs in Stetson's School of Business Administration, as of June 15. In his new role, Rao will help lead Stetson's initiatives for interdisciplinary programs throughout the university and help build extensions into experiential learning methods and programs.
"We are excited and inspired that Dr. Madhu Rao, a highly respected global leader with a long list of significant career achievements, will be joining our leadership team at the Stetson University School of Business Administration," said Tom Schwarz, D.B.A., dean of Stetson's School of Business Administration.
"Along with the addition this past year of Yiorgos Bakamitsos, associate dean for Graduate Business Studies, Dr. Rao will serve as co-lead administrator for all Business School curricular programs and faculty," Schwarz said. "Dr. Rao's previous successes in interdisciplinary development and continuous improvement systems will be instrumental in our pursuit of providing world-class global leadership development programs. Leading our efforts though AACSB re-accreditation beginning this next year will be a primary first initiative for Dr. Rao beginning this summer."
Rao received his Ph.D. at the University of Toronto in operations research/industrial engineering. He started his academic career at the College of Business Administration at Bowling Green State University, where he served as professor, department chair, senior associate dean and interim dean.
He has been recognized at his previous institutions for undergraduate and graduate teaching, research productivity, administrative leadership and service to the university.
by Grace Aguda