International internship proves invaluable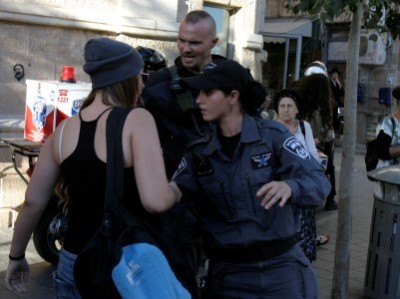 In Stetson's College of Arts and Sciences, internships are encouraged and made available to all students. Some students complete their internships locally, around Florida, sometimes even in Washington, D.C. But one student, Nick Saffan, went international.
This past summer Nick Saffan, sophomore journalism major, traveled to Jerusalem to capture the moments our community only hears about in the news. He interned for an Israel Press Photography company called Flash 90. At 19-years of age, this Stetson student's photography managed to evoke the emotions of the Israelis well enough to be published by media outlets including The Jewish Press in Brooklyn and internationally in Actualité Juive in Paris and on TLV1 in Tel-Aviv before the summer was even over. (Some of Saffan's photos taken this past summer are featured here.)
Interested in journalism for quite a while, it wasn't until four years ago that Saffan picked up his camera to start capturing the world with more than just words. In high school, Saffan was a student at Poynter Institute for Media Studies, where he participated in their student journalism program along with other aspiring journalists. Poynter Institute is a school dedicated to teaching and motivating journalists and media leaders promoting excellence and integrity in the craft and the practical leadership of successful business. Three years into this institution, Saffan knew the direction he wanted to take in his career.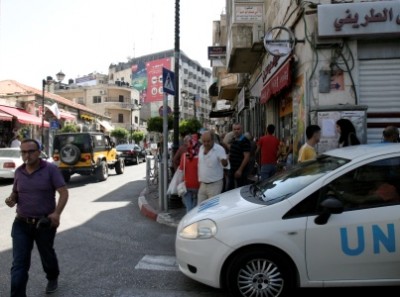 During Saffan's first year at Stetson, his interest in Israel was kindled when he took International Journalism with Nick Tatro, adjunct professor of journalism. Saffan's newly heightened interest and curiosity about Israel led him to Andy Dehnart, assistant professor of journalism and Stephanie Ryan, internship coordinator, both of whom helped clear a path for him to find an internship with Flash90.
Flash90 provided weekly assignments for Saffan. "They gave me weekly sometimes daily assignments," said Saffan. "I had some freedom with what I was assigned, but mostly I was limited to where they sent me because of company insurance reasons."
Because, Saffan does not speak any Hebrew, he was a true observer of the action going on in Israel. During his six-week internship, Saffan witnessed some violence in Zion Square. "They were calling for retaliation, calling for death to Muslims." One of Saffan's photos of this riot was his first to be published.
Nick Saffan is hoping to make photo journalism his career, traveling all around the world and taking in all the excitement, as he put it. "Adrenaline is nice," he said.
Saffan said his six-week internship was an unforgettable experience with endless adventure and wonder packed into six short weeks that totaled in cost to be less than summer classes. "I'm a better photographer now than when I started," concluded Saffan.
To check out Flash90, click here.
To see more of Nick Saffan, here is his website and twitter.
By Grace Aguda