Jewish Studies Lecture Series to begin Monday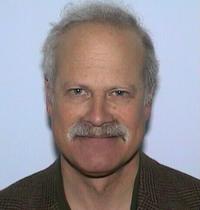 The inaugural lecture for Stetson University's Rabbi Barry and Malka Altman Lectures in Jewish Studies will be held Monday, Nov. 3, at 7 p.m. in the Stetson Room, second floor of the Carlton Union Building, 131 E. Minnesota Ave., DeLand. The speaker will be Dr. Stephen J. Whitfield (pictured), professor of American Studies at Brandeis University. With expertise in twentieth-century American political and cultural history, Whitfield holds the Max Richter Chair in American Civilization at Brandeis University, where he has taught for over four decades. The title of his address will be "America's Most Underrated Jew: The Case of Julius Rosenwald."
The lecture will explore the historical significance of Julius Rosenwald (1862-1932) as perhaps the most under-appreciated figure in American Jewish history. As the primary figure in the history of Sears Roebuck, making it the largest retail establishment in the world, Rosenwald was exceptional in his talent for making money.
As a philanthropist, he showed comparable imagination in spending money, heavily and overwhelmingly for the cause of black education in the South and the promotion of black creativity in the arts and scholarship. Rosenwald's remarkable dedication to bettering the lot of African-Americans in the era of Jim Crow (which his foundation helped to end) can be traced to Rosenwald's own awareness of the penalties of bigotry. He also helped found the first of the defense agencies, the American Jewish Committee.
Rabbi Altman, adjunct professor of religious studies at Stetson University, served for 38 years as the spiritual leader of Temple Beth-El in Ormond Beach, Fla. His wife, Malka, served for 30 years as the co-founder and Administrator of Temple Beth-El School, until they both retired earlier this year. Barry has been a Senior Rabbi since 1975 and previous to that he was Associate Rabbi at Temple Beth-Am in Miami. He has also served congregations in West Virginia, Guatemala and Hawaii. In addition to serving on the faculty at Stetson, he has served as an instructor at (what is now) Bethune-Cookman University. His many community activities include past president of the Halifax Area Ministerial Association, board member of the United Way, Family Renew Community Center and Habitat for Humanity.
Cultural credit will be available for Stetson students. For more information, contact Dr. Mitchell Reddish, O.L Walker Professor of Christian Studies and Chair of the Department of Religious Studies at Stetson University, at 386-822-8930, or email [email protected]