Mostly Green Halloween at Gillespie Museum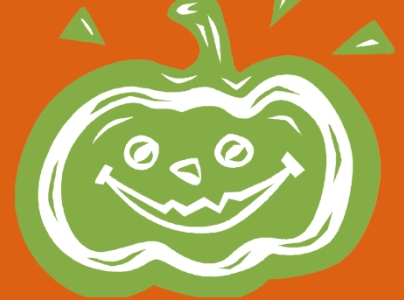 The Gillespie Museum will celebrate its 6th annual "Mostly Green Halloween," a showcase of hands-on activities and experiments demonstrating some of the mysteries of the plant and animal world, on Saturday Oct. 25, from 10 a.m. to 1 p.m. One of the museum's monthly Science Saturdays, the event welcomes scientists of all ages.
The activities, designed by Stetson undergraduates, will encourage visitors to engage with wonders of the natural world. Students in Biology Professor Cindy Bennington's plant ecology class have designed a range of outdoor activities to appeal to curiosity about plants, from a scavenger hunt to a seed station. Minerva McGonagall will teach some chemistry basics in her Potions Lab, provided by the Stetson HATS (High Achieving Talented Students) Program. Visitors will also have the opportunity to make their own wands. Lynn Albinson, director of HATS, reminds us that "it is the wand that chooses the wizard!"
"Science Saturday events," explains Bennington, "give Stetson students a chance to apply their knowledge and share their excitement about the natural world with college students of the future."
Visitors will also be welcome to explore the museum's mineral collections and earth science displays. Costumes are encouraged. The event is open to the public and admission is free. Children under 16 must be accompanied by an adult.  The Gillespie Museum is located on the southeast corner of the Stetson campus, at 234 East Michigan Avenue, DeLand. For more information: 386.822.7330 or [email protected].