SU Instrument Petting Zoo for kids of all ages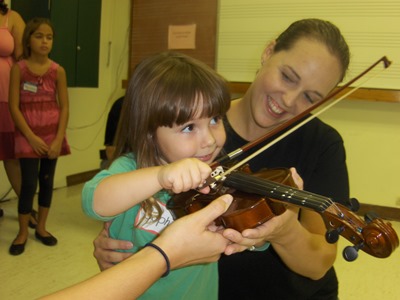 Children of all ages are welcome to attend Stetson's 7th Annual Instrument Petting Zoo, Saturday, Oct. 25. It is free of charge. Kids will be able to see and play musical instruments up close and enjoy complimentary snacks.
The Instrument Petting Zoo is sponsored by the Volusia County Alumnae Chapter (VCAC) and Eta Pi Chapter, Sigma Alpha Iota, Stetson University School of Music and the Stetson Community School of Music, recently voted Best in The West (of Volusia County) by the Daytona Beach News-Journal's readers.
The Instrument Petting Zoo will be held from 9 a.m. to noon at Presser Hall, 419 N. Woodland Ave., on Stetson's DeLand campus. Children will be able to see musical instruments up close, enjoy a snack and play an instrument.
For more information, contact Stetson's School of Music at (386) 822-8950 or visit https://www.stetson.edu/music.