Stetson Law is Diversity Outreach Champion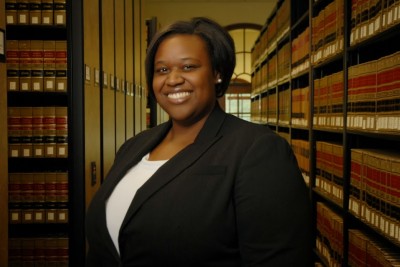 Stetson University College of Law was honored with a Diversity Outreach Champion Award during the Honors and Appreciation Luncheon at the 10th Annual National Black Pre-Law Conference and Law Fair in Houston, Texas, on Oct. 24.
Stetson was honored as a Diversity Outreach Champion for its "sustained commitment to reaching out to Black prospective applicants through participation in the Law Fair for 10 years in a row" – since the conference's inception.
Carmen B. Johnson J.D. '12 (pictured right), assistant director for admissions and diversity initiatives, accepted the award for Stetson Law.
"Before presenting the award, the conference organizer expressed gratitude to the honorees' commitment to the conference and its mission," said Johnson.
In addition to participating in the law fair, Stetson's admissions staff has also served on panels and guided several of the conference participants through the law school application process.
by Brandi Palmer