Workplace inequality discussed at Stetson Law Review symposium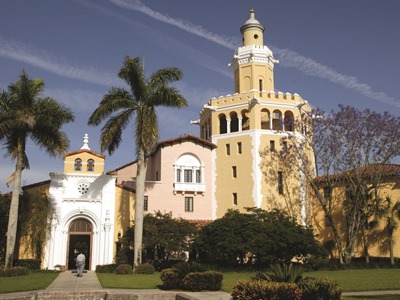 Should labor and employment laws respond to growing economic inequality? Can employment law reform rebuild the middle class in the face of globalization and the effects of the corporate organizational structure? Questioning how labor and employment laws can address growing workplace inequality is the topic of the Stetson Law Review symposium scheduled for March 6, 2015, at Stetson University College of Law, 1401 61st St. S. in Gulfport, Florida.
The symposium topic, "Inequality, Opportunity, and the Law of the Workplace," will explore growing economic inequality in the U.S., opportunities for upward mobility, and the proper role of labor and employment laws in ensuring adequate opportunities for mobility. Presenters include leading journalists, legal experts, and academics traveling from across the country to Stetson Law for a daylong program beginning at 9 a.m.
The program includes keynote speaker Wilma Liebman, former chair of the National Labor Relations Board; featured speaker Timothy Noah, the labor and employment editor for Politico and author of The Great Divergence; and moderator David Cay Johnston, a Pulitzer-Prize winning journalist, distinguished visiting lecturer at Syracuse University College of Law and the editor of Divided: The Perils of Our Growing Inequality. National experts from across the country will join panel discussions.
For more information about the symposium, please contact Stetson Law professor Jason Bent at [email protected] or visit https://www2.stetson.edu/law/conferences/homepages/law-review-symposium.php to register. Symposium articles will be published in the Stetson Law Review. To learn more about the Stetson Law Review, visit https://www2.stetson.edu/law/lawreview/.